I love creating new activities for my grandbaby. Today, I want to share ideas for simple sensory bottles for babies and toddlers using miniature farm animals, zoo animals, and ocean animals.

Disclosure: This post contains affiliate links at no cost to you.
I could have prepared sensory bottles for my granddaughter, Zoey, before she was 11 months old. I didn't partly because she loved her Montessori-inspired mini discovery boxes, and I appreciated that they fit into her hand so well.
Zoey was also obsessed with learning to walk and then with large-motor skills involved in walking and running.
When she was showing a lot of interest in animals and focusing again on fine-motor activities, I decided to create sensory bottles with an animal theme.
If you worry about keeping up with the activities needed for a baby or toddler, I think you typically need fewer than you'd expect. I usually just add one new activity at a time and leave that out until my granddaughter has stopped exploring it. I love seeing Zoey find new ways to explore her activities as she reaches new stages of development.
With my granddaughter's interest in animals, I introduced a few different activities one at a time. Zoey always had some animal books. As her interest in animals grew, I added to her collection of realistic animal books. Zoey especially loves the DK Publishing Touch and Feel books and has enjoyed them for quite a while. Ten days before introducing the sensory bottles, I introduced a Montessori-inspired farm animal matching/vocabulary activity.
How to Make Farm, Zoo, and Ocean Animal Sensory Bottles
For babies, I recommend using small bottles to create the sensory bottles, since larger bottles are difficult for babies to coordinate. I recycled 12-ounce water bottles that had been given to my husband and me at our dentist's office.
Babies and Toddlers are very interested in small objects, but small objects are obviously unsafe for babies and toddlers. Sensory bottles are a great way to safely give babies and toddlers a way to explore small objects.
Here are the materials I purchased to be able to create these:
I experimented a bit with baby oil and corn syrup to help the animals float through the water. Because the Safari Ltd. Good Luck Minis are very small and light (the size of a paperclip), I decided to just use plain water (with a drop of added food coloring for the ocean sensory bottle).
Using water made the sensory bottles especially easy to prepare. I just added the water and animals before using the hot glue gun to securely attach the lids to the bottles.
Introducing the Farm, Zoo, and Ocean Animal Sensory Bottles
I used a Montessori Services rug when introducing the activity to start preparing Zoey to use rugs for her work. Using a rug isn't something I would stress for a baby or young toddler, but I think it's a nice concept to begin introducing.
I simply placed the three sensory bottles on the rug, and pointed to the appropriate one, saying "farm animals," "zoo animals," "ocean animals."
Then I let Zoey explore the sensory bottles. Sometimes, I talk about the names of the various animals. Most of the time, though, I just let Zoey explore the bottles independently.
When Zoey finished playing with the sensory bottles, I showed her where they went on the shelf. Since then, I've allowed Zoey to use the sensory bottles whenever she wishes.
One of Zoey's favorite activities is to put a sensory bottle in her walker wagon and push it around.
Zoey loves to continue exploring her sensory bottles in a variety of ways.
Does your baby or toddler have a favorite type of sensory bottle?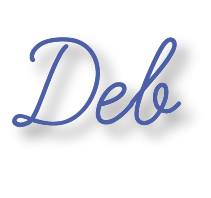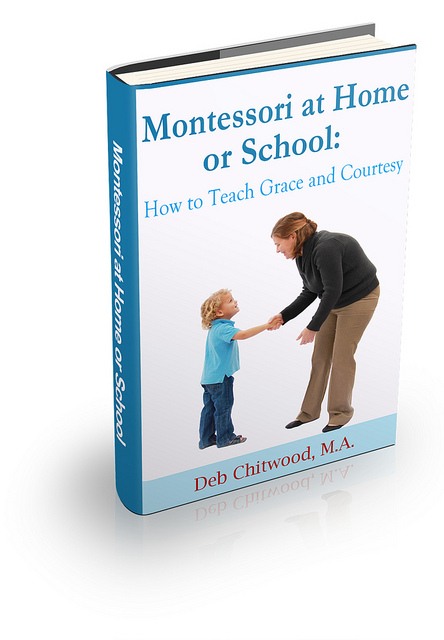 Learn more about my eBook Montessori at Home or School: How to. Teach Grace and Courtesy!
If this is your first time visiting Living Montessori Now, welcome! If you haven't already, please join us on our Living Montessori Now Facebook page where you'll find a Free Printable of the Day and lots of inspiration and ideas for parenting and teaching! And please follow me on Pinterest (lots of Montessori-, holiday-, and theme-related boards), Instagram, and YouTube. You can find me on bloglovin' and Twitter, too.
And don't forget one of the best ways to follow me by signing up for my weekly newsletter. You'll receive some awesome freebies in the process!