Sewing is a wonderful Montessori practical life activity. Not only is it great for developing skills such as fine-motor coordination and concentration, but many sewing projects have added value as "real work" projects children can complete.
Here are a variety of Montessori-inspired sewing activities for preschoolers on up. Although sewing activities generally start with lacing, I won't share a lot of early lacing activities here except ones that "sew" clothes onto paper or wooden dolls. I'll also save weaving and knitting activities for other posts.
Montessori-Inspired Sewing Activities
Disclosure: This post contains affiliate links (at no cost to you).

Check out Aimee Fagan's book Sewing in the Montessori Classroom: A Practical Life Curriculum!
"Sewing" Clothes on the Teddy Bear from Barefoot in Suburbia
Adventures in Lacing (includes link to clothing to lace onto paper dolls from Yelllow Mums) from Simply Montessori
Sewing in the Montessori Primary Classroom from Montessori Workjobs
Easy Paper Plate Sewing from The Mommy Talks
Threading a Needle, Threading and Sewing Activities (photo), Tapestree Table, Group Effort with the Tapestree Table, Tapestree Table Sewing Project, and Sewing Drawers from To the Lesson!
Introductory Sewing Work from Trillium Montessori
Threading, Lacing, and Sewing (photo), Sewing Cards, and My Little Sewist from How We Montessori
Teaching Your Tot to Tie a Knot and Introduction to Sewing (using embroidery floss and a sewing hoop with a child approximately 4 years old) from Tot School
Button Sewing from My Montessori Journey
Sewing from Discovery Kidzone Montessori Adventures
Sewing Metal Inset Shapes from The Education of Ours
Introductory Sewing Work from Trillium Montessori
Sewing on Burlap from Carrots Are Orange
Sewing Work, Updating the Practical Life Area for Spring, Sewing Buttons, and Constellation Sewing from On The Shelf: A Picture Diary of Montessori Work In Our Classroom
Continent Sewing from Montessori Design
Sewing Pouches and Sewing a Gator (neck warmer) from Montessori Teachings
Sewing Posts from Childhood 101
Practical Life in the Montessori Elementary Environment: Sewing for Charity from North American Montessori Center
Sewing Activities (available for purchase – affiliate link) from Montessori Services
What sorts of sewing activities do you do with your child or students?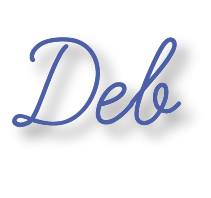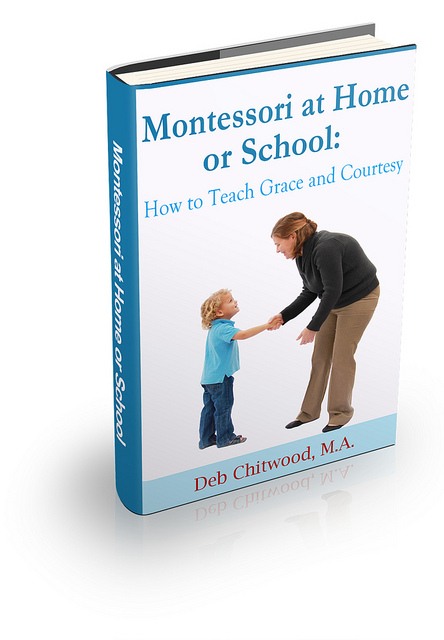 Learn more about my eBook Montessori at Home or School: How to. Teach Grace and Courtesy!
If this is your first time visiting Living Montessori Now, welcome! If you haven't already, please join us on our Living Montessori Now Facebook page where you'll find a Free Printable of the Day and lots of inspiration and ideas for parenting and teaching! And please follow me on Pinterest (lots of Montessori-, holiday-, and theme-related boards), Instagram, and YouTube. You can find me on bloglovin' and Twitter, too.
And don't forget one of the best ways to follow me by signing up for my weekly newsletter. You'll receive some awesome freebies in the process!