If you're a homeschooler, you know how hard it is to get away for educational workshops and inspiration. But they're so helpful/essential. I'm excited to say that Seemi from Trillium Montessori has solved the problem for you. She has put together an amazing Montessori homeschool conference that's all online! Yes, the first-ever Trillium Montessori Homeschool Summit is 100% online!
Disclosure: This post contains affiliate links (at no cost to you).
Seemi from Trillium Montessori is a truly inspirational Montessori teacher and school owner/director who's working to make Montessori education accessible to everyone. This is such an unbelievable opportunity for homeschoolers around the world! And, guess what … you don't even need to be a homeschooler to attend. If you're interested in education, you'll probably find something beneficial for you.
Trillium Montessori Homeschool Summit 2017
The Trillium Montessori Homeschool Summit is scheduled for January 9-12, 2016. You can choose from primary track, elementary track, or special needs/multi-lingual track … or buy an all-access ticket for every workshop!
Out of town or not available at the time of the conference workshops? No problem! You'll have access to the conference workshops and downloads for at least a year after the conference!
The workshop sessions will be presented in video format. You can log in and view them when they go live, or come back later and view them at your convenience. Most sessions include downloadable PDF handouts.
You will also be invited to join the Summit Facebook group to chat and network with other attendees. This is a great opportunity in itself!
And there's even an exhibit hall. I always loved the exhibit halls at Montessori conferences and homeschool conferences. Here you can wander through the "virtual exhibit hall."
Primary, Elementary, and Special Courses
For $35, you can have access to one track of workshops … the primary workshops, elementary workshops, OR special needs/multi-lingual workshops.
Montessori Reading Materials in the Homeschool Environment with Cherine Muirhead
Add Interest To Your Homeschool For Multiple Ages: How to Use Montessori Inspired Unit Studies with Deb Chitwood (Yes, I'm presenting this workshop!)
The Magic of Montessori Math: How to Use the Golden Beads with Lara Jacobs
Practical Life: "It's Elementary My Dear!" with Tammy Oesting
Homeschooling and Montessori's Cosmic Education with Anne-Laure Schneider
How to Start and Run an Elementary Aged Homeschool Project Group with Leanna Ampola
The Geometric Cabinet: Lessons and Extensions with Maria Burke
The ABCs of Montessori and Special Needs with Renae Eddy
Raising Children in a Multi-Lingual Home with Yuliya Fruman
Leaning In To Homeschooling a Differently Wired Child: Tips and Inspiration for Making It Work with Debbie Reber
Every Track Includes 4 Foundations For Your Montessori Homeschooling Journey:
The Inner Preparation of the Adult with Souzzann Zink
Ten Common Pitfalls of Montessori Homeschooling with Bess Wuertz
Freedom Within Limits in the Montessori Home Environment with Anastasia Rehbein
Special Tips for Your Homeschool Journey with Patrick Farenga
Trillium Montessori Homeschool Summit All-Access Pass
An all-access pass is the perfect way to immerse yourself in Montessori inspiration and ideas … pay $69 to get access to ALL fourteen primary, elementary, and special needs/multi-lingual workshops!
I hope you'll join us for an amazing conference!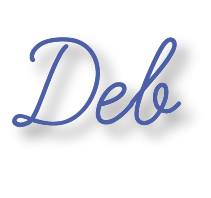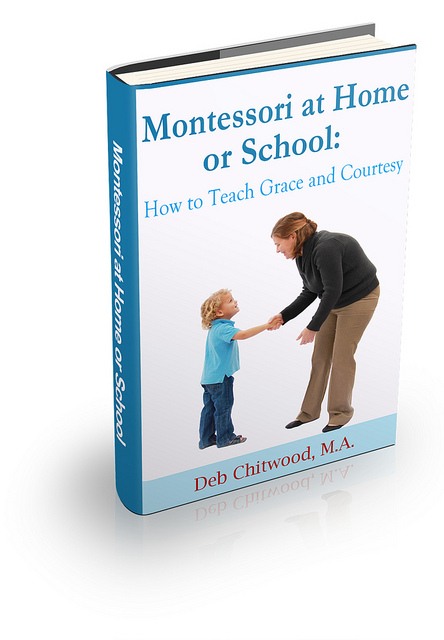 Learn more about my eBook Montessori at Home or School: How to. Teach Grace and Courtesy! I'm also one of the coauthors of the book Learn with Play – 150+ Activities for Year-round Fun & Learning!
If this is your first time visiting Living Montessori Now, welcome! If you haven't already, please join us on our Living Montessori Now Facebook pagewhere you'll find a Free Printable of the Day and lots of inspiration and ideas for parenting and teaching! And please follow me on Pinterest (lots of Montessori-, holiday-, and theme-related boards), Twitter (blog posts by me and others along with the Parent/Teacher Daily and other interesting information), and Google+ (post updates and Montessori Community). You can find me on bloglovin', Instagram, and YouTube now, too.
And don't forget one of the best ways to follow me by signing up for my weekly newsletter. You'll get two awesome freebies (and a monthly subscriber freebie) in the process!
May be linked to Practical Mondays Link Up, LouLou Girls, Hip Homeschool Hop, Tasty Tuesdays, A Little Bird Told Me Linky Party, Link-ups at Squishable Baby, Preschool Corner, Sharing Saturday, Tot School Gathering Place