If you're in love with Montessori principles, you might like to use Montessori ideas for your Lent activities at home, too. With the resources available online, it isn't that hard to add extra life and meaning to your child's experience of Lent and Easter.
A Montessori-style Lenten tray is quite easy to prepare and is very inviting to young children. (Note: While Lent is a Christian liturgical season, many ideas from Montessori-based religious education can be adapted for any religion.)
There are so many ways to prepare a Lenten tray. I often combine elements from all my trainings. In addition to being a Montessori teacher, I was trained for ages 3-6 and 6-8 as a Catechist for Catechesis of the Good Shepherd. That was actually my main experience teaching religious education, since I started and taught in an atrium (similar to a Montessori religious education classroom) in our church. I was also trained in Godly Play, which I think is easier to use in a home environment. For a Lenten tray, I like to combine elements from the two programs. You can really prepare your Lenten tray in whatever way is meaningful to you and your family. I'll tell you what I do, though.
Previously I had a post with Montessori-based Lenten activities, including a Lenten tray. This is something my now-adult children enjoyed as children. I still have all the materials from that tray. I've just adapted it for the age of my 3-year-old granddaughter, Zoey, and to add in a bit from Godly Play. I'm saving the crown of thorns until she's a little older.
Disclosure: This post contains affiliate links (at no cost to you).
How to Prepare a Montessori-Style Lenten Tray
In many ways, a Lenten tray can be a mixture of peace tray, nature tray, and religious tray.
Our Lenten tray isn't on the shelf yet, although Zoey, and I put one together. She tested out some of the materials, too.
Here are the materials I used for this Lenten tray:
Wooden Multicraft Tray (I use these for many Montessori-inspired trays.)
My First Bible (You could use another children's bible or a regular Bible for older children.)
herbs, seeds, fabrics, etc., from the Holy Land (Mine were from the Holyland Exhibit in Minneapolis years ago, which I don't think is still open.). If you can't find products from the Holy Land, you could use images that you found through Google. Or just use other things for your Lenten tray.
prayer cards. (They could be in a basket, although I placed them on a miniature easel. I used the free printable prayer cards from Wildflower Ramblings. Zoey likes miniature cards, so I printed mine at 50%. I have one prayer, one poem, one song, and the Doxology on the easel. I plan to rotate them during Lent.
a candle. For safety with a 3 year old, I use a battery-operated candle. I love the ones that can be set to different colored lights. Purple is the liturgical color for Lent, so our candle is set for purple. For older children, you could use a candle with candle snuffer. That can also work for preschoolers with lots of supervision.
Art print related to Lent on a small easel. I used a variation of the 7 Faces of Easter from The Complete Guide to Godly Play, Volume 4, Revised and Expanded by Jerome W. Berryman. For this tray, I printed out a small version of Leonardo da Vinci's Last Supper to combine Montessori art appreciation with Godly Play. This is the image I would use at the beginning of Holy Week. I'd like to have a different image for each week of Lent. (Update: I've added free printables of fine art works for each week in my post "Free Art Appreciation Resources for a Mystery of Easter Tray."
Flowers from our yard. Because purple is the liturgical color for Lent, Zoey picked the purple flowers for our Lenten tray. Many people use white or light yellow flowers for Lent.
We'll combine our Lenten tray with geography about Jerusalem and the Holy Land. In addition to using our Hugg-a-Planet, I printed out a free image of ancient Jerusalem.
Zoey helped gather the flowers for the tray, something she always enjoys.
We used a simple version of our nature cutting tray for this. Zoey was so proud of the way she neatly organized all the flowers. I love that she even had them all facing in the same direction!
Zoey also learned a bit about life in the Holy Land. She looked at and felt all the items in the Holy Land basket.
Then my daughter, Christina (Zoey's aunt), Zoey, and I played a memory game. We put out six of the items and took turns taking one away and having someone else guess which one was missing. Zoey always loves games like this where we take turns! And this type of game is great for vocabulary and memory.
For now, our Lenten tray is put away. We'll look forward to seeing it again in the beginning of Lent.
Other Ideas for a Lenten Tray
Some other ideas for a Lenten tray would be:
Update: I have free art appreciation resources for a Montessori-style Mystery of Easter Tray.
While Lent's early March start is still in winter, I love that our Lenten tray will give us a very special spring activity, too.
This post is part of the 12 More Months of Montessori Series!
12 Months of Montessori Series – Spring Themes
Check the posts below for more ideas on Montessori spring themes.
I hope you have fun planning some spring activities!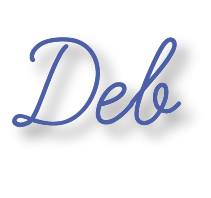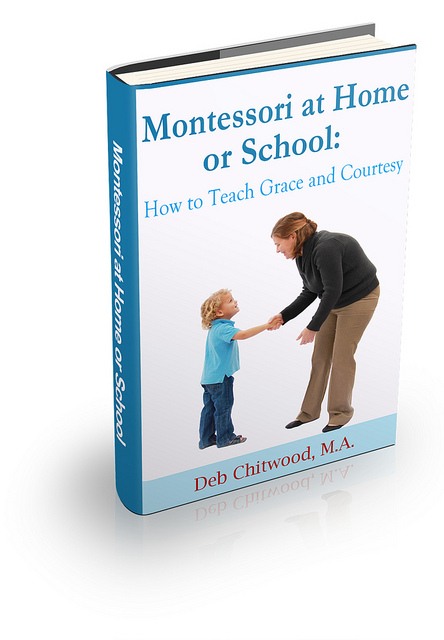 Learn more about my eBook Montessori at Home or School: How to. Teach Grace and Courtesy!
If this is your first time visiting Living Montessori Now, welcome! If you haven't already, please join us on our Living Montessori Now Facebook page where you'll find a Free Printable of the Day and lots of inspiration and ideas for parenting and teaching! And please follow me on Pinterest (lots of Montessori-, holiday-, and theme-related boards), Instagram, and YouTube. You can find me on bloglovin' and Twitter, too.
And don't forget one of the best ways to follow me by signing up for my weekly newsletter. You'll receive some awesome freebies in the process!