I wrote before about the Montessori-based religious education programs called Catechesis of the Good Shepherd and Godly Play. (See links at the bottom of this post.) Both programs have beautiful activities to enrich the experience of Lent and Easter for children.
You can use ideas from Catechesis of the Good Shepherd and Godly Play at home to help your child experience the Mystery of Easter. Here are some ideas you can use from either or both programs during Lent.
Disclosure: This post contains affiliate links (at no cost to you).
Some ideas from Catechesis of the Good Shepherd
You could adapt these ideas as needed for your home:
Bury or put away the "A" word for Lent, and dig it up or bring it out again on Easter.
Prepare a child-size prayer table with purple cloth for Lent. Add items such as a candle and Bible.
Prepare a Lenten tray or box with materials that would be meaningful to your child. In our church atrium where I was a catechist, I had real seeds, herbs, fabrics, and a crown of thorns from the Holy Land Exhibit in Minneapolis along with a basket of prayer cards. The tray (wooden box without its lid) in the photo is one example of a tray that could be used for a wide age range at home.
Introduce the geography of Jerusalem during Lent. In our church atrium, we had a wooden model of Jerusalem for lessons in Lent. That wouldn't be practical for home use, but you could emphasize places in Jerusalem that correspond to events in Jesus' life. Perhaps you could purchase or print out a map of Jerusalem and add little wooden figures to the appropriate places in Jerusalem as you tell the stories of Jesus' life during Lent.
Follow Thoughts from the Sheepfold for more ideas from Catechesis of the Good Shepherd during Lent.
The Spring 2011 newsletter from St. Athanasius Orthodox Church in Goleta, California, tells about the Lenten themes used in its three levels of Catechesis of the Good Shepherd atria.
Some ideas from Godly Play
Churches using Godly Play vary somewhat in their presentations of lessons during Lent. The Complete Guide to Godly Play, Volume 4, Revised and Expanded by Jerome W. Berryman is especially helpful for Godly Play during Lent. Jerome Berryman's introduction from Lesson 1: The Mystery of Easter:
Lent is the season when we prepare for Easter. These six weeks are a solemn time, overflowing with meaning, when we view life from the perspective of our existential limits and the sacrifice of Christ….Storytelling Tip: Remember that this story is called the Mystery of Easter, not the Mystery of Lent. The fullest meaning of Lent is that it gives us time to prepare for the great Mystery of Easter, the principal feast of the Christian Church. Similarly, we recommend that you not call the material a "cross puzzle" but always refer to it as "the material for the Mystery of Easter."
Young Children and Worship
by Sonja M. Stewart and Jerome W. Berryman is also very helpful. This book has patterns and presentations for the Lent/Easter lessons, although the presentations aren't the latest versions.
Whether you use actual Godly Play lessons, you can create a Godly Play table or shelf during Lent. Probably the most extensive resource for Godly Play at home and creating a Godly Play table or space is Wondering through the Year.
Here are some blogs that use Godly Play at home or with group ideas for Lent that can be easily adapted for home use.
Wondering through the Year has a series of posts on Lent.
Explore and Express has the following Lent posts: Celebrating Lent with Children, Godly Play: The Mystery of Easter, Nature Table: Lent, and Easter Club posts.
Wonderful in an Easter Kind of Way has a number of Godly Play Lent posts.
Faith at Home has a more general but still helpful Ten Godly Play at Home Tips for Parents.
Worshiping with Children has many ideas that can be used for Godly Play or Catechesis of the Good Shepherd, especially if your church uses the Revised Common Lectionary.
More Godly Play Resources for Lent and Easter
Here are my posts about Montessori-based religious education at any time of year: Making Religion Come Alive for Children Godly Play Isn't Just for Children, How to Add Godly Play to Your Homeschool, and Fitting Montessori-Based Religious Education into Your Home.
I have a post on The Silence Game with activities and a prayer table that work well any time of year but would be especially meaningful during Lent.
I have a post with lots of resources on how to prepare a Montessori-style Lenten tray.
I have links to free art appreciation resources for a Montessori-style Mystery of Easter tray.
I also have a Lent Pinterest board.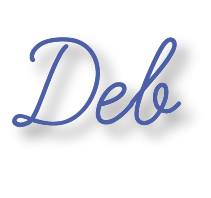 Learn more about my eBook Montessori at Home or School: How to. Teach Grace and Courtesy!
If this is your first time visiting Living Montessori Now, welcome! If you haven't already, please join us on our Living Montessori Now Facebook page where you'll find a Free Printable of the Day and lots of inspiration and ideas for parenting and teaching! And please follow me on Instagram, Pinterest (lots of Montessori-, holiday-, and theme-related boards), and YouTube. While you're here, please check out the Living Montessori Now shop.
And don't forget one of the best ways to follow me by signing up for my weekly newsletter. You'll receive some awesome freebies in the process!