You may have noticed that I spend a lot of time emphasizing practical life, or daily living, exercises for toddlers and preschoolers. Those are the exercises for control of movement, care of self, care of the environment, and grace and courtesy.
Activities in each of those areas have obvious practical benefits. Even more important are the skills such as order, concentration, coordination, and independence that practical life activities develop.
Focusing on coordination and control of movement is especially important during the preschool years. Young children are in their sensitive period for refinement of movement from ages 2-4.
The Importance of Analysis of Movement in Montessori Education
To help your child during the sensitive period for refinement of movement and to give your child every opportunity for success in an activity, it's important to analyze the movements, or break the movements down into clear steps, when presenting an activity.
"Every complex action is made up of successive incidents, one quite distinct from the other; one act follows another. Trying to recognize and to execute exactly and separately these successive acts is the analysis of movement." – Maria Montessori, The Discovery of the Child
You can see the importance of breaking down each movement in these practical life shelves from To the Lesson! and Trillium Montessori that show primarily dry transfer activities.
I have a post with pouring activities that shows just some of the pouring variations available. Showing the exact analysis of movement at age 2 will lead to very refined skills as a child grows and develops.
How to Use Analysis of Movement When Presenting an Activity
When presenting a practical life activity, be sure that your movements are slow and precise and that you use the least number of words possible. Too many words can distract your child from focusing on the movements.
:…the adult must be always calm and act slowly so that all the details of his action may be clear to the child who is watching." – Maria Montessori, The Secret of Childhood
Association Montessori Internationale defines analysis of movement as:
"A technique used by Montessori teachers. The adult, when showing a complex action to a child, breaks it down into its parts and shows one step at a time, executing each movement slowly and exactly. The action thus becomes a sequence of simple movements and the child has a greater chance of success when 'given the liberty to make use of them.'" (Montessori, 1966, p. 108)
Notice the detailed steps in presenting a lesson on pouring grains at Info Montessori. And watch how slowly and precisely the teacher presents the simple activity in the video.
"Once a direction is given to them, the child's movements are made towards a definite end, so that he himself grows quiet and contented, and becomes an active worker, a being calm and full of joy. This education of the movements is one of the principal factors in producing that outward appearance of 'discipline' to be found in the 'Children's Houses.'" – Maria Montessori, Dr. Montessori's Own Handbook
It seems almost magical that so much can happen from simple exercises of practical life. But I've seen it happen over and over again.
Have you had the chance to experience the beauty of practical life activities with your child or another child?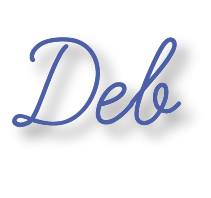 Learn more about my eBook Montessori at Home or School: How to. Teach Grace and Courtesy!
If this is your first time visiting Living Montessori Now, welcome! If you haven't already, please join us on our Living Montessori Now Facebook page where you'll find a Free Printable of the Day and lots of inspiration and ideas for parenting and teaching! And please follow me on Instagram, Pinterest (lots of Montessori-, holiday-, and theme-related boards), and YouTube. While you're here, please check out the Living Montessori Now shop.
And don't forget one of the best ways to follow me by signing up for my weekly newsletter. You'll receive some awesome freebies in the process!