Valentine's Day is such a fun holiday that I just had to create a sweet Valentine's Day sensory bin for my 2-year-old granddaughter, Zoey. I already had my DIY sensory table and was able to easily put together a few activities within the table.
Disclosure: This post contains affiliate links (at no cost to you).
Sweet Valentine's Day Sensory Bin with Practical Life and Math Activities –

YouTube Video
Now this is TOO SWEET!!!
Sweet Valentine's Day Sensory Bin with Practical Life and Math Activities
Materials Used for Valentine's Day Sensory Bin
metal mailbox I got at the Target dollar spot a couple of years ago
white rice from the Dollar Tree
DIY sensory table (I totally love this. It's been very durable and the perfect container for our sensory bins. Of course, you can use a bin on the floor.)
small heart-shaped bowl from the grocery store
free printable valentine numbers from Confessions of a Homeschooler (The valentine numbers shown in the video are no longer available, but these are great, too.)
Feel free to adapt your sensory bin for your family. These are just the materials I used. If your toddler mouths objects, be sure to use large enough objects or only have the sensory bin available when you are closely supervising your toddler.
How I Dyed the Rice
I mixed my ingredients in a jumbo-sized Ziplock bag. I used approximately 2 tablespoons of water to wet each 2 lb. bag of rice and then added red food coloring until it reached the color I wanted. Some parents and teachers use rubbing alcohol instead of water, but I recommend using water if you have a toddler who might want to taste the rice. Liquid watercolor can be used instead of food coloring, but again I recommend food coloring of some sort if your toddler might taste the rice.
Practical Life Activities of Opening/Closing, Scooping/Spooning, and Pouring
In case you're wondering, Zoey's Hoot Hoot, I'm Cute outfit is from Gymboree.
Valentine Scavenger Hunt and Number Identification Activity
I like to add a special hands-on activity using a free printable to the sensory bins I prepare. For this sensory bin, I used free valentine numbers from Creekside Learning. They're available in numbers 1-100, although I just used 1-10. I printed them out at 75% so they would fit in my mini heart-shaped containers in case Zoey wants to put them into the containers. I simply hid them in the rice where Zoey would find them.
Heart Sorting and Matching Activity
I also hid 2 of each color of white, pink, and red foam hearts. This even has a bit of sensorial activity with the color matching. Again, I just let Zoey decide what to do with the hearts she finds.
Zoey loves her Valentine's Day sensory bin! She's spent a long time with it already, and I'm sure she'll spend a lot more time with it before Valentine's Day.
I'd love to hear about any sensory bins you have right now. 🙂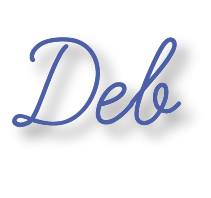 Learn more about my eBook Montessori at Home or School: How to. Teach Grace and Courtesy!
If this is your first time visiting Living Montessori Now, welcome! If you haven't already, please join us on our Living Montessori Now Facebook page where you'll find a Free Printable of the Day and lots of inspiration and ideas for parenting and teaching! And please follow me on Instagram, Pinterest (lots of Montessori-, holiday-, and theme-related boards), and YouTube. While you're here, please check out the Living Montessori Now shop.
And don't forget one of the best ways to follow me by signing up for my weekly newsletter. You'll receive some awesome freebies in the process!