Many parents worry that it will be too expensive and difficult to prepare Montessori activities at home. But that doesn't have to be the case. Once I had the materials, this easy-to-prepare valentine heart and colander fine-motor activity took less than 10 minutes to put together.
Disclosure: This post contains affiliate links (at no cost to you).
Making Montessori Activity Preparation Simple
Generally, the key to activities that are easy to prepare is having the necessary materials on hand. Since we use trays or baskets in Montessori education, you'll want to have a variety of those available. You'll find that you use them over and over and over.
Like many parents, grandparents, or caregivers who use Montessori activities at home, I have a limited space available. I've found it easiest to have trays and baskets that are stackable, like the 5 sizes of Multicraft nesting trays (which I use a LOT) and Montessori Services trays and baskets. For this activity, I used a Montessori Services large plastic tray. I have those trays in each of the available colors since they stack well and I have the colors needed to easily prepare activities for a variety of holidays and unit studies. You'll find it helpful to start looking for small pitchers, vases, and other containers you might need as well. For this, I simply used one of the tiny drinking glasses Zoey has used since she was a baby.
Preparing the Valentine Heart and Colander Fine-Motor Activity
Since I already had the tray and glass, this was both easy to prepare and super inexpensive. I found the colander and heart picks at the Dollar Tree last week. The heart picks came in packs of 9, so I bought 2 packs (since I have this thing about having sets of 10 for counting). You can find heart picks and colanders on Amazon, although they won't be quite as inexpensive as those at the Dollar Tree. Of course, you'll want to get a colander with round holes and picks that are small enough to fit into those holes.
Because the heart picks I found were a bit long for the colander, I had to spend about 5 minutes cutting the picks to the correct length. The rest of the preparation time was simply getting the glass and tray for the activity and putting everything on the shelf.
Valentine Heart and Colander Fine-Motor Activity for Toddlers and Preschoolers
My 2-year-old granddaughter, Zoey, had a lot of fun with this. Of course, for a toddler, you'll want to be sure you have safe picks. Otherwise, you might want to use pipe cleaners with your colander for a fun fine-motor activity that's safe for toddlers.
Zoey was very proud of her work. To fit with a Montessori approach to praise, I typically say something like, "You really worked hard at that," instead of "Good job." Then I might say, "How many heart picks are there?" and we'll count the picks together. Of course, I'm careful not to interrupt Zoey's concentration and only talk once she's finished with her work.
With this work, you could use more heart picks, although I liked having 10. It allowed for repetition, and Zoey spent lots of time taking all the heart picks out, putting them in the colander holes, and then putting them back in the glass.
I have a lot of fun finding simple and inexpensive ways to use Montessori at home. I hope you have fun, too! 🙂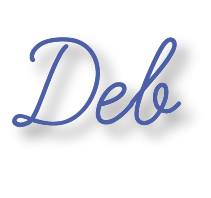 Learn more about my eBook Montessori at Home or School: How to. Teach Grace and Courtesy!
If this is your first time visiting Living Montessori Now, welcome! If you haven't already, please join us on our Living Montessori Now Facebook page where you'll find a Free Printable of the Day and lots of inspiration and ideas for parenting and teaching! And please follow me on Instagram, Pinterest (lots of Montessori-, holiday-, and theme-related boards), and YouTube. While you're here, please check out the Living Montessori Now shop.
And don't forget one of the best ways to follow me by signing up for my weekly newsletter. You'll receive some awesome freebies in the process!