In this world, we all need a way to unplug. I've found a 30-minute or 5-minute me-break can do wonders for anyone.
Disclosure: This post contains some affiliate links (at no cost to you).
30-Minute Break
Throughout my adulthood – before kids, while raising kids, and as an empty nester – my favorite way to find me-time has been a half-hour prayer/meditation break. It relaxes, rejuvenates, and gives me the proper perspective for my day and my life. I think many years of that practice has had a cumulative effect, making it easier to feel calm and centered regardless of what's happening externally.
Granted, there have been many times when I've been too exhausted to stay awake for a full 30 minutes of prayer and meditation. And that's alright in my mind. 30 minutes of prayer/meditation/sleep is always wonderful as well.
I've taken my 30-minute break the first thing in the morning, in the middle of the afternoon, and (on the busiest days) right before bed at night. My favorite times are first thing in the morning or mid-afternoon, but life doesn't always allow for that. And that's alright, too.
5-Minute Break
When I lived in England for a year and a half, I fell in love with the English habit of drinking tea. I never liked regular tea or English tea, but I always loved herbal tea. I was amazed to discover how relaxing it is to simply brew a cup of tea and take the time to sit down and drink it.
For me, there's nothing like sitting at my dining-room table with a cup of hot tea in one hand and a newspaper in my other hand. Yes, as much time as I spend online, I still love reading a physical version of the local newspaper!
Whatever is a relaxing way for you to spend a few minutes is what's right for you, whether it's drinking a cup of tea or coffee, a mini-meditation, listening to music, filing your nails, lying on the floor with your legs up against the wall for revitalization and improved circulation, or reading for five minutes.
Ideas for Kids While You Take a Me-Break
If you have a preschooler, I recommend a child-sized work table in your kitchen or dining room. It's especially helpful if there's a favorite activity, such as a sensory bin, playdough activity, or food preparation/snack, that your child can do while you take time for yourself. If you have a special activity for your preschooler, you might even get quite a bit more than a 5-minute me-break!
2021 Update: 10-Minute Break
My favorite app is Calm. I use it daily. It has many great 10-minute and other lengths of meditations as well as other relaxation resources for both adults and kids. You can read about some free resources from Calm at my Bits of Positivity blog.
If you'd like unlimited guided meditations and master classes for yourself and sleep stories for your kids, the award-winning Calm App has a 7-day free trial and then yearly subscription available.
Note: I have lots of mindfulness resources, including free guided meditations at my Bits of Positivity blog.
What is your favorite me-break?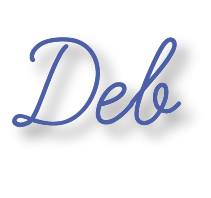 Learn more about my eBook Montessori at Home or School: How to. Teach Grace and Courtesy!
If this is your first time visiting Living Montessori Now, welcome! If you haven't already, please join us on our Living Montessori Now Facebook page where you'll find a Free Printable of the Day and lots of inspiration and ideas for parenting and teaching! And please follow me on Instagram, Pinterest (lots of Montessori-, holiday-, and theme-related boards), and YouTube. While you're here, please check out the Living Montessori Now shop.
And don't forget one of the best ways to follow me by signing up for my weekly newsletter. You'll receive some awesome freebies in the process!