Even though I was my children's homeschool teacher through high school, my children taught me some very important lessons as well. Here are my top 5 homeschool lessons my children taught me:
1. Maria Montessori was right. You really can follow the child.
Throughout my children's childhoods, my husband and I used Maria Montessori's philosophy of child-led learning. One of my favorite quotes is
"Let us leave the life free to develop within the limits of the good, and let us observe this inner life developing. This is the whole of our mission." – Maria Montessori
By observing my children over the years, I learned that it was safe to just let my children show me what was right for them. Often, my husband and I gave Will and Christina opportunities to experience different activities.
Then we let their natural tendencies and interests choose which to stay with. We gave Will and Christina experience with a number of sports, especially skiing, roller skating, ice skating, karate, and tennis. They also experienced piano lessons, drum lessons (Will), voice lessons, and dance.
Both Will and Christina chose ice skating as their favorite sport. Our whole family had amazing, life-changing experiences through figure skating, and Will and Christina both found careers in figure skating. Will had an interest in music and DJing, so he became a DJ at age 15. Will is still a DJ, too, with his own business, Dancing DJ Productions. Christina was always a dancer – and became a professional ice dancer and choreographer.
2. If I have questions, I just need to ask.
I learned from homeschoolers that I just needed to ask questions at homeschool conferences, seminars, and groups. (Now there are lots of online places to ask questions as well!). In the same way, I just needed to ask my children if I was wondering about something. Was it time to try a new curriculum, or did they like the one we were using? What did they want to study this year? What did they plan to study in college? Should we drop an old tradition and try a new one?
3. Homeschooling truly is about family.
My children didn't want or need school at home. They needed homeschool. The more I could merge our schooling and family, the happier we all were.
As we went through the years of homeschooling, our homeschool looked less and less like school at home and more like our family doing schoolwork as part of our normal day and family activities. We learned to embrace the freedom homeschooling gave us to go out and do fun, educational activities during the school day and take family trips when others were in school. We loved being able to say: "This is our school day. Is this cool – or what?!"
4. I don't have to be perfect.
It wasn't unusual for me to not plan or record our homeschool activities as well as I should have. And sometimes we just got totally off schedule. But what was great was that Will and Christina didn't worry about that. So I really didn't spend a lot of time worrying about it, either. And guess what … it didn't matter to anyone in the end. What Will and Christina missed in direction from me they got from themselves. And that self-direction helped them both earn straight A's throughout their bachelor's degrees (and helped them love their college experiences)!
5. All you need is love. (via my children and the Beatles).
Many wonder how much education and training is needed for parents to homeschool their children. Yes, I had a bachelor's degree. And that helped us homeschool without hassles from anyone (since people assumed I knew what I was doing as a teacher).
But I wasn't certified to teach in a public school. My bachelor's degree was in liberal studies with a concentration in Montessori elementary and early childhood education.
Having a bachelor's degree (of any type) enabled me to administer the required biennial standardized testing in Colorado (which allowed us to test at times throughout the day that worked with OUR schedule during OUR set testing week). And my Montessori certification definitely helped me confidently use the Montessori principles I love with my children.
But a degree or teacher certification certainly wouldn't have been necessary. I truly believe that parents without any formal teacher training can be wonderful homeschool teachers. With homeschool conferences, seminars, online support, local homeschool groups and tutors, teachers' manuals and educational supplies, anyone who is committed to homeschooling can find a way to teach the ones they love.
Of course, not everyone is meant to homeschool, and that's fine, too. But if you do want to go the homeschooling route, my children showed me that it's easier than I would have thought. All we really needed was the love for each other that led us to find a way to do what was best.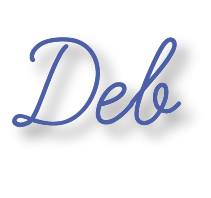 Learn more about my eBook Montessori at Home or School: How to. Teach Grace and Courtesy!
If this is your first time visiting Living Montessori Now, welcome! If you haven't already, please join us on our Living Montessori Now Facebook page where you'll find a Free Printable of the Day and lots of inspiration and ideas for parenting and teaching! And please follow me on Instagram, Pinterest (lots of Montessori-, holiday-, and theme-related boards), and YouTube. While you're here, please check out the Living Montessori Now shop.
And don't forget one of the best ways to follow me by signing up for my weekly newsletter. You'll receive some awesome freebies in the process!