I love Chevy Chase's Clark Griswold in National Lampoon's Christmas Vacation as the perfect example of good holiday intentions gone awry. Wanting the perfect family experience is wonderful. But … whether you're wanting a holiday season filled with Santa and reindeer fun or one filled with meaningful religious activities, burnout can become a problem regardless of your best intentions.
I have a post with hundreds of December holiday activities for kids. You'll find links to many, many wonderful resources both secular and religious that can be used for daily activities throughout December. There are way more activities than any family could possibly do. So, how do you choose what to do? And, what do you do if you're already starting to feel holiday burnout?
I was lucky to grow up in a very laid-back family. Here are some tips I learned from my family and other tips I discovered through raising my own children that help me avoid holiday burnout:
1. Don't worry about Christmas cards.
Among my brothers and sisters, aunts and uncles, some send out Christmas cards and others don't. We all enjoy receiving Christmas cards and newsletters, but we don't worry about who sends or doesn't send Christmas cards. We're loved just as much either way.
I like to send Christmas cards, although I mainly send them to relatives. I don't have a huge Christmas card list. I don't worry about how early or late I send the cards. Sometimes, I send them after Christmas. My family enjoys Christmas newsletters, and I enjoy using digital scrapbooking to create one. But I wait until I feel inspired to create a newsletter. For many years when Will and Christina were growing up, we went to the JCPenney photo studio in September for a family photo (along with Will and Christina's "school photos"). At the same time, we ordered photo greeting cards. And those were our Christmas cards.
UPDATE 12/14: I haven't sent Christmas cards to relatives for the last couple of years. I finally went to writing a digital Christmas newsletter and emailing it to my relatives in a group email. Last year, when my granddaughter was a newborn, a Christmas newsletter didn't even get sent. My family still loves me.
2. Enlist your kids' help whenever possible.
It makes the whole holiday more special and less stressful when everyone's involved. To me, baking Christmas cookies is much more fun with my kids, a Christmas meal is more enjoyable when we're working together in the kitchen, and decorating is better without a doubt when done as a family activity.
I remember family gatherings growing up as being a stress-free time of daughters and daughters-in-law bringing dishes for the family gatherings and mothers and those same daughters and daughters-in-law working together to create a feast.
As far as decorating is concerned, I love to look at those houses that are perfectly and elaborately decorated for Christmas. But I'm not a decorator, so I tend to have just a tree and a few nice decorations. It wasn't until my son, Will, decided to put garland and lights on our deck railings and indoors on our stair railings that our house had that truly magical Christmas look.
Will always loved Home Depot and enjoyed shopping there for garland and the decorations needed to work his magic. Then he and Christina would work outdoors in the coldest weather happily decorating for Christmas. Their help always made Christmas less stressful.
3. Don't worry about having the best decorations.
As I said, I'm not a decorator. Now that my children are grown, we might all spend Thanksgiving in San Diego. If that happens, we miss out on our Thanksgiving decorating-the-tree tradition. And then I'll be putting up decorations myself later on.
As lovely as the decorations are when Will and Christina do them, I don't worry about re-creating Will and Christina's Christmas décor. I put up a tree and a few simple decorations. I make sure the house looks pretty and Christmassy, but that's it. The garlands stay in storage. If I feel like putting them up some year I will … may be when I have grandkids … or not. The point is that it really doesn't matter if the decorations are perfect every year … or ever.
Update for 2015: Now that I have a 2-year-old granddaughter, I like to put up my Christmas decorations earlier. Zoey only has a limited amount of time to enjoy them at my house, so I'll be putting up Christmas decorations (with the help of my kids) after November 11 but before Thanksgiving. The Christmas season seems to pass too quickly, so I think this will be a nice change and even less stress over Thanksgiving weekend! 🙂
4. Decide which traditions are essential, and don't worry about the rest.
When Will and Christina were growing up, our traditions for Thanksgiving Day, Christmas Eve, and Christmas Day were fairly uniform. I tried to keep those no matter what. All the other wonderful pre-Christmas and Christmas activities we could choose from varied a little or a lot from year to year.
The fact that we could vary our Advent activities gave us the ability to enjoy more activities over a few years than we probably would have otherwise. It also helped me enjoy the holidays more. I didn't have so many shoulds – just things I loved doing with my family. And we could choose what we wanted to do each year. If there's something you'd like to do but don't have the time or energy for this year, it's fine to save it until next year.
5. Choose some activities that are fun and relaxing for you that will create wonderful memories for your family.
For us, reading together and watching movies together were always some of our very favorite activities. To read a Christmas book each day was simply a fun and relaxing activity for me. So it was easy for me to read a Christmas book each day in December. I'm not a great gift wrapper, so I didn't wrap the books. Some parents like to do that – and it's a lovely tradition. But for me, that would have added stress.
We could easily watch lots of Christmas movies throughout the holiday season. That again, was fun and relaxing. At the same time, it created so many happy memories and a wonderful Christmas tradition. No stress, only happy times.
We also enjoyed an Advent wreath and calendar. I love the idea of handmade ones, but we purchased ours together … and that worked for us. It still felt like we experienced the beauty of Advent and Christmas through our activities without worrying about having the perfect activity. [I'll write more about our Christmas traditions next Tuesday.]
6. If you're planning to buy gifts but find crowds stressful, shop online.
I don't buy a lot of Christmas gifts. My family had a tradition of drawing names so that gifts weren't expected for everyone. Now, I do most of my shopping online. When Will and Christina were growing up, there wasn't an online, so I did a lot of shopping through catalogs like my mother always did.
When Will and Christina were growing up, it was fun to go Christmas shopping together … so we always did some of that. I still enjoy it when we get together, but I really don't like to shop alone. If Terry wants to go shopping with me, we'll go and enjoy an outing. Otherwise, I happily do my shopping online.
On my Products Page, you'll find lots of great products for families and teachers.
Amazon Affiliate
I sometimes get extra late with my shopping, so I'm happy I'm an Amazon prime member. Try Amazon Prime 30-Day Free Trial
7. Find your own rhythm with activities like shopping, card sending, and baking.
I'm never the first one finished sending Christmas cards, buying gifts, or baking Christmas goodies. If you enjoy Christmas more by having everything completed early, then that's what you should do. It'll be less stressful for you.
But if you're like me, you have to be surrounded with the Christmas season for awhile before you feel ready. And that's alright, too. And, sometimes, things just don't get done.
There were years when we said after Christmas, "Gee, I guess we didn't make our pressed cookies this year. Maybe we can make them for Valentine's Day." I don't think it made Christmas any less special – and it was certainly more special to not be stressed out over Christmas baking. Our Christmas fudge was always our favorite Christmas goodie anyway, and that did get made.
8. Don't worry if your Christmas schedule doesn't follow the calendar.
We loved using an Advent calendar but were sometimes at a big skating competition in early December. Then we missed days of opening our Advent calendar doors while we were at the competition and opened a number of doors when we returned home. We might celebrate St. Nicholas Day on the 10th of December and just talk about the fact that St. Nicholas Day was on December 6. Surprisingly, changing our calendar didn't make the events less special.
For Will's and Christina's first Christmas with their spouses last year, we found it was easiest to have Christina and her husband, Tom, spend Christmas with Tom's family in England and come to Colorado for the week after Christmas through the beginning of the New Year.
So Will and his wife, Chea, visited Chea's family in North Carolina over Christmas, too. Then they arrived in Colorado about the same time as Christina and Tom. We just set a late Christmas Day and celebrated as if it were Christmas Eve on the 28th and Christmas Day on the 29th. We had a very special "Christmas" and then celebrated New Year's Eve and New Year's Day together.
9. If you feel overwhelmed or don't have enough time for a tradition, discuss it with your family.
You'll probably be surprised at how accommodating your family can be. If I didn't have the time or energy for an activity we had done before, we just had a family discussion. Will and Christina usually said it was fine with them to skip it that year. When we did the activity again another year, we all appreciated it more.
10. Take time for yourself.
I wrote in Take a 30-Minute or 5-Minute Me-Break about finding ways to take time to rejuvenate yourself. I think that's more important during the holiday season than ever. And exercise will help you feel better, too. I always find I feel happiest, healthiest, and sleep best by keeping my normal exercise routine no matter how busy I am.
So. It's okay to step back. Find your rhythm. Make whatever changes you need to feel happiness rather than stress this holiday season.
Do you have a favorite way to help reduce stress over the holidays?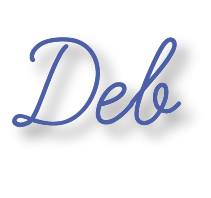 If this is your first time visiting Living Montessori Now, welcome! If you haven't already, please join us on our Living Montessori Now Facebook page where you'll find a Free Printable of the Day and lots of inspiration and ideas for parenting and teaching! And please follow me on Instagram, Pinterest (lots of Montessori-, holiday-, and theme-related boards), and YouTube. While you're here, please check out the Living Montessori Now shop.
And don't forget one of the best ways to follow me by signing up for my weekly newsletter. You'll receive some awesome freebies in the process!