The best time to teach your preschooler to say thank you for presents received over the holidays is beforehand. In Montessori education, grace and courtesy is an important part of the practical life lessons. And the aim is to give children demonstrations and practice with proper etiquette before an etiquette technique will be needed.
Here are some ideas to help your child learn how to say thank you for presents:
Demonstrate How to Receive a Present with the Proper Words and Actions

You could introduce a lesson on receiving a present by saying, "I'd like to show you what to do when you receive a present." Demonstrate the actions along with the appropriate words.
Say something like, "I don't ask someone for a present. I never ask, 'Where's my present?'"
Have your child give you a present you prepared for the demonstration. Demonstrate the proper words and behavior. "When I'm given a present, I look the person in the eye [or whatever is appropriate for your culture], smile, and say, 'Thank you.'"
Open the present. Then say, "After I open the present, I again say, 'Thank you.' If the present is something I already have, I don't say, 'I already have one.'
"I try to say something nice about the present." Give an example of something nice you could say.
If you want your child to feel comfortable hugging a relative or friend, you should demonstrate that as well. It's recommended that you tell your child he or she doesn't have to hug someone.
"I put away the gift wrap from the present."
Finally, say, "Later, I write a thank-you note to the person who gave me the present."
Give Your Child Opportunities to Practice
Repetition is essential for young children to learn social graces. You should give your child as many opportunities to practice as possible before your child is actually given a present. Be creative.
You could have a gift bag or box with a lid that can be used over and over. You could put different toys, clothes, or books your child already owns in the gift bag or box and role play giving the gift to your child. The object will be a surprise, and your child will have to think of something nice to say about it.
You could have gifts of small presents for your child to practice saying thank you throughout the holiday season. Some parents have small daily gifts throughout December, especially to focus on teaching their child to say thank you.
You could role play with a pretend present.
If you have more than one child, they could take turns giving and receiving real or pretend presents.
After your child is given plenty of role-playing opportunities, you could have discussions about "What should I do when I receive a present?"
Be Specific in Your Encouragement when Your Child Remembers the Proper Etiquette Technique
"I was so happy to see the way you smiled at Aunt Ellen and told her, 'Thank you.'"
"I appreciate that you remembered to say what you liked about Aunt Ellen's gift."
"You cleaned up every scrap of wrapping paper!"
Don't Criticize or Embarrass Your Child in Public if He or She Forgets the Etiquette Technique
Remember that young children need lots of practice.
Repeat the lesson again later.
Give more opportunities for practice.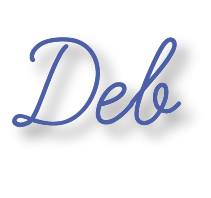 Learn more about my eBook Montessori at Home or School: How to. Teach Grace and Courtesy!
If this is your first time visiting Living Montessori Now, welcome! If you haven't already, please join us on our Living Montessori Now Facebook page where you'll find a Free Printable of the Day and lots of inspiration and ideas for parenting and teaching! And please follow me on Instagram, Pinterest (lots of Montessori-, holiday-, and theme-related boards), and YouTube. While you're here, please check out the Living Montessori Now shop.
And don't forget one of the best ways to follow me by signing up for my weekly newsletter. You'll receive some awesome freebies in the process!