My 2-year-old granddaughter loves art postcards. Luckily, I didn't have to search far to find art postcards for her. I have enough to last as long as she wishes!
Disclosure: This post contains affiliate links (at no cost to you).
When I owned a Montessori school in the 1980s, I discovered the work of Aline Wolf from Parent Child Press, which is now owned by Montessori Services. At the time, I was able to purchase Mommy, It's a Renoir! Art Postcards for Art Appreciation along with packets of art postcards for the steps in Aline Wolf's art postcard curriculum. I have used those postcards and that book as a Montessori school owner and teacher, Montessori homeschooler, and now as a Montessori grandma.
Art Postcards – Child-Size Masterpieces for Art Appreciation at a Variety of Ages
Aline Wolf's work with art postcards is simply brilliant! She has broken down art appreciation into a series of easy-to-follow steps that almost anyone can teach (and learn). You can see her entire art appreciation curriculum at Montessori Services.
Although I started with the art-postcard packets that were originally available, as a homeschooler I purchased the Child-size Masterpieces – Level 1 to see how it varied from using the packets of art postcards. The books are definitely the way to go! The results are attractive and much less work to prepare!

You can learn how to use Aline Wolf's art postcard curriculum through How to Use Child-size Masterpieces for Art Appreciation, her book that replaced Mommy, It's a Renoir. You can learn how to comfortably teach art appreciation with this one book. I'm assuming it still has art history and the pronunciations of artist names in the index like the earlier version. I used that information so many times over the years!
You can find many of Aline Wolf's books through Amazon, too.
The program typically has easy, intermediate, and advanced activities for the steps. The curriculum is suggested for ages 3-9, although I think it's a wonderful way to make art appreciation fun even for high schoolers! You'll find a complete art appreciation curriculum in these steps:
Step 1: Matching Identical Paintings
Step 2: Pairing Companion Paintings
Step 3: Grouping Four Paintings by One Artist
Step 4: Learning the Names of the Artists
Step 5: Learning the Names of Famous Paintings
Step 6: Learning about the Schools of Art
Step 7: Grouping Paintings from the Same School
Step 8: Using a Timeline of Art
At many of the levels, you can individualize your activities, too. When we lived in South Dakota, my son started a collection of Harvey Dunn art postcards when he was 5 years old. We've often used art postcards as wall decorations, too.
Using Aline Wolf's curriculum, here's the very first step and first level: The materials shown here are from the book Child-size Masterpieces – Level 1.
Here's an example from Step 3 (Level 1).
If your children or students complete the curriculum through step 8, they'll will have an AMAZING art appreciation education … and it's all hands-on!
Art Postcards for a 2-Year Old
My 2-year-old granddaughter, Zoey, was first introduced to art appreciation through the Montessori by Mom Art Appreciation toolbox for ages 3-6 (which is fabulous, by the way). Zoey fell in love with it at 20 months when I was reviewing the toolbox. She had a great time matching all the miniature art reproductions. That inspired me to dig out the art postcard curriculum so Zoey can add to her enjoyment of art masterpieces.
I got out the first folder. (Note: I've used the folder pattern for many 3-part card matching activities. Now you can even purchase the folders through Montessori Services.)
I added the folder to Zoey's practical life/language/cultural shelving unit. (I don't have a separate cultural area since I only have two shelving units. You can see my shelves for a 2-year-old.)
Zoey's good at matching, but art postcards are so much more than matching. We had fun talking about each of the pictures, and Zoey enjoyed simply looking through them. It'll be lots of fun to continue adding on to her steps (and continuing to use the Montessori By Mom Art Appreciation Toolbox, too).
More Montessori-Inspired Art Appreciation Activities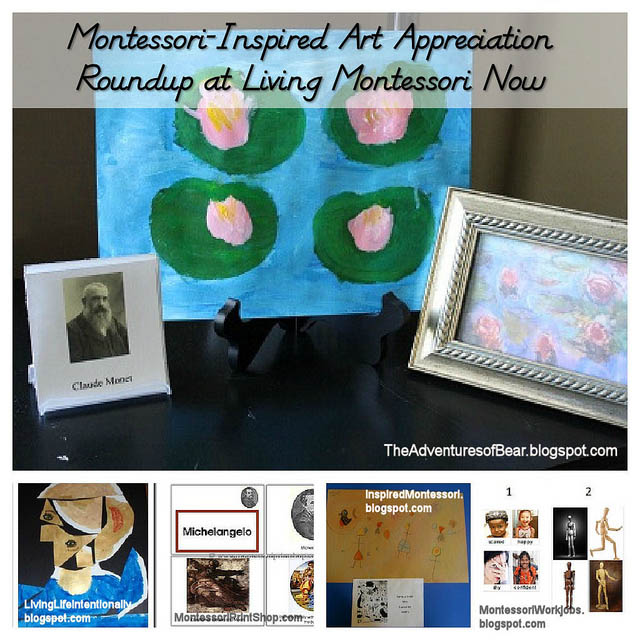 You'll find many more Montessori-inspired art appreciation activities in my roundup post.
This post is part of the 12 Months of Montessori Learning series!
12 Months of Montessori Series – Fine Arts
Have fun! 🙂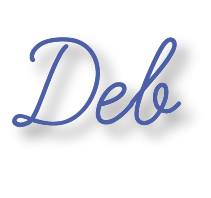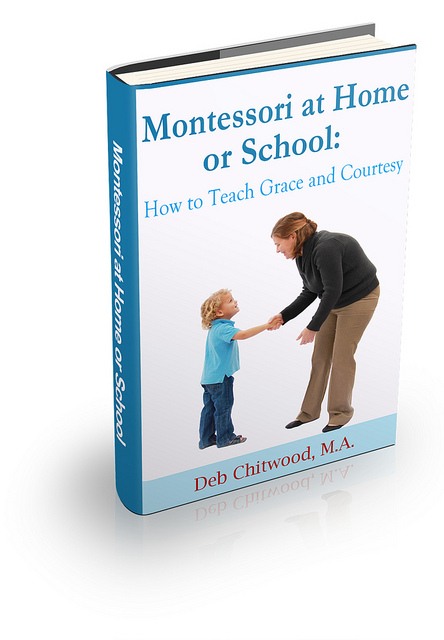 Learn more about my eBook Montessori at Home or School: How to. Teach Grace and Courtesy!
If this is your first time visiting Living Montessori Now, welcome! If you haven't already, please join us on our Living Montessori Now Facebook page where you'll find a Free Printable of the Day and lots of inspiration and ideas for parenting and teaching! And please follow me on Pinterest (lots of Montessori-, holiday-, and theme-related boards), Instagram, and YouTube. You can find me on bloglovin' and Twitter, too.
And don't forget one of the best ways to follow me by signing up for my weekly newsletter. You'll receive some awesome freebies in the process!