I'd been looking for the perfect ornament for my 3-year-old granddaughter to make for her parents. (Shhh! Don't tell Zoey's parents!) I didn't have to look far when I saw a cinnamon stick Christmas tree ornament that's been very popular on Facebook and Pinterest. I just needed to make it kid-friendly and add some sensory activities.
These gorgeous cinnamon stick tree ornaments from Consumer Crafts (site no longer available) can be adapted for almost any age. Preschoolers can make them with some adult help, elementary age on up could make them on them own, and adults love to make them, too.
Disclosure: This post contains affiliate links (at no cost to you).
Christmas Picture Book Inspiration
The Sweet Smell of Christmas by Patricia Scarry was first published in 1970. It was a book my now-adult children loved when they were little. Now I have a new version in Zoey's Christmas book basket.
Materials Needed for a Cinnamon Stick Christmas Tree Ornament
Craft Gems (This bag includes the stars, although you might need extra stars for a class. The stars are approximately 20mm.) The original cinnamon stick tree ornament uses buttons, but I'm a fan of sparkly craft gems.
Wire cutters for cutting the pine rope (I used a scissors, which worked. It probably wasn't the best for the scissors, though!)
Hot glue gun and/or Aleene's Fabric Glue (We used Aleene's Patch & Applique Glue, but this may be better according to what I've read.)
Small containers for loose parts
Note: I pre-cut the materials.
Montessori-Inspired Sensory Activities for a Cinnamon Stick Christmas Tree Ornament
After reading The Sweet Smell of Christmas, we used a length activity with Montessori-inspired lesson.
I had Zoey sort out the lengths of pine rope into short, medium, and long lengths.
Then she smelled the cinnamon sticks.
If your child is an advanced gluer, you could have your child do all the gluing with the fabric glue. That worked, but it was quite messy. With a young preschooler, I found that it worked best for me to use my hot glue gun and ask Zoey where she wanted me to place the glue. After I put a drop of hot glue where she pointed, we waited a bit for the glue to cool enough for Zoey to place the pine rope lengths (or, later, the gems) on the tree.
Zoey placed the shortest branch on the top. Then she placed the "shortest one left" in the middle and the longest one at the bottom.
Adding Sparkles to the Cinnamon Stick Christmas Tree Ornament
Once Zoey had the Christmas tree, she just needed to glue craft gems to her tree. I had stars to choose from for the top of the tree and smaller gems to glue on the "branches."
I was amazed at how fast these were to make. Zoey made three. She saved her two favorites for her parents.
I glued on the twine using a hot-glue gun.
I especially love that the ornament has sensory and literature-based activities.
I think the completed ornament makes a fabulous present for moms, dads, and grandparents. I'm sure Zoey's mom and dad will love theirs! 🙂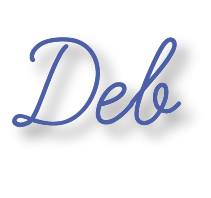 Learn more about my eBook Montessori at Home or School: How to. Teach Grace and Courtesy!
If this is your first time visiting Living Montessori Now, welcome! If you haven't already, please join us on our Living Montessori Now Facebook page where you'll find a Free Printable of the Day and lots of inspiration and ideas for parenting and teaching! And please follow me on Pinterest (lots of Montessori-, holiday-, and theme-related boards), Instagram, and YouTube. You can find me on bloglovin' and Twitter, too.
And don't forget one of the best ways to follow me by signing up for my weekly newsletter. You'll receive some awesome freebies in the process!