I've always looked with longing at blog posts with Christmas baskets filled with 24 gift-wrapped Christmas books all ready for a Christmas countdown. I LOVE, LOVE, LOVE books and reading aloud and Christmas traditions. We had a nice selection of Christmas books that we read together every Christmas season when my now-adult kids were growing up.
But I never had a nice gift-wrapped Christmas book countdown … and I've finally realized that I never will have one, even as a grandma.
Disclosure: This post contains affiliate links (at no cost to you).
Why I'll Never Have a Christmas Book Countdown
Why? I still think they're wonderful for families who are able to do them. But for the rest of us, sometimes a Christmas book countdown just isn't do-able.
I have my reasons:
I like to have my entire selection of Christmas books available throughout the Christmas season. We tend to read our Christmas books many times throughout the season. And what about that poor book that only gets read on Christmas Eve???
I get holiday burnout at the thought of wrapping 24 books. (See my "Top 10 Tips for Avoiding Holiday Burnout" to understand how I think.)
I value traditions but don't see enough benefits to go through the extra effort for that particular one.
I have a bit of a free-flowing personality that doesn't like having my day dictated when it really isn't necessary. Many things are essential. Reading is. A Christmas book countdown isn't. (If it's an essential tradition in your family, I totally support that. It just isn't in mine.)
What I'm Doing Instead of a Christmas Book Countdown
I'm a Montessorian and love Montessori book baskets. (I typically have 3 in my house throughout the year.) So I'm using a Montessori book basket with a Christmas theme each Christmas. It still honors our family's love of reading and is a simple and meaningful Christmas tradition that I can do each year.
I put out my Christmas book basket on Thanksgiving Day. This year, my 2-year-old granddaughter, Zoey, discovered the book basket immediately and had to look through each of the books.
Later, we read some of the books together.
We're continuing to read through our book basket, choosing the books we feel drawn to each day. Some have been read MANY times already. I'll keep the book basket out until the New Year when I put away all of our decorations.
Ideas for a Christmas Book Basket
You just need a large Christmas basket (large basket is essential although the Christmas-themed basket isn't essential … it just adds to have the basket look festive). I found mine at Michaels craft store a couple of years ago.
You need as many books as you wish. Don't worry if you have to start with just a few books. If you have a lot of Christmas books and they don't all fit in the book basket, you can store your favorites in the basket and keep the rest on an accessible bookshelf. I have 11 books in our Christmas book basket and a few more on the shelf. I still have many of these from when my kids were little. Some are best for older kids, so I keep the ones that are best for Zoey in the book basket.
Books in our Christmas Book Basket
At Christmas, I don't focus as much on Montessori-friendly books that have photographs or realistic images for toddlers. There are too many great classic Christmas stories and fun Christmas books to pass up. For babies, you don't really need special Christmas books, although your baby might enjoy a simple board book like Merry Christmas Little One!
These are some of my favorite Christmas books for toddlers and preschoolers:
A sweet C
hristmas counting book by one of my favorite children's book authors and illustrators. You'll see this book in my post tomorrow along with a kid-made Christmas ornament!

Simple introduction to Christmas themes for babies and toddlers.
 This is the pop-up book Zoey was looking at in the Thanksgiving photo.
This is a sweet sensory book that would work well for babies or toddlers.
Zoey loves this book with its twinkle lights at the end!
I absolutely love books that are sing-alongs. This one has a music button, and the words in the book are the lyrics to the song.
My parents gave this book to Will when he was 2 years old. It's become our Christmas Eve tradition to read this book, so it's always stayed at my house.

This version of the first Christmas is beautiful but out of print and very expensive through Amazon. It's a lovely book if you find a good deal somewhere (or have it from when it was first published).

Another sing-along book that I adore.
I also love, love, love this sing-along book.
Totally fantasy … and a fun way for toddlers to start making sense of what's fantasy and what's not. Pete the cat is so silly, it's easy to see that he isn't real. Pete the cat books are FUN … and have good messages, too. There's also a free downloadable book reading with song that I use with Zoey. My husband loves Pete the cat books, too, and he already has a tradition of reading Pete the cat with Zoey. 
This is another book from when my kids were little. I started singing these songs to Zoey when she was a newborn.
Christmas Books on Our Shelf or Saved for When Zoey's Older
This version has the classic verse by Robert L. May.
The Polar Express is awesome, although I'm saving it until next year when Zoey's a bit older.
Another book that's great but I'm saving for next year.
My kids loved the Rotten Ralph books! This one is fun … and another I'm saving for when Zoey's a bit older.

This version of The Night Before Christmas  isn't in the book basket because it's out of print and worth so much now. I just get it out if I'm going to read it. You can find lots of great versions for much less on Amazon.

This would be rather confusing at Zoey's age, so I'm saving it for next year.
I was always very moved by this book, but it's another one that I'm saving until Zoey is a bit older.
On Thanksgiving I put this in the book basket, but I have it on the shelf now. It's our family Epiphany book, so I'll save it for after Christmas.
Zoey and I have already had a lot of fun times with our Christmas book basket. I've finally come to realize that our version of Christmas book basket is the perfect tradition for our family. I hope you've found which Christmas book tradition is perfect for yours.
Montessori Monday Link-Up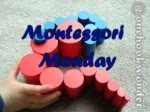 If you have some Montessori activity trays/lessons to share, please link up below. It's fine to link up a post from your archives – and you may link up anytime during the week! Your post may be any Montessori-inspired activity or idea. It doesn't need to be related to my Montessori Monday post.
If you're wondering what's considered "Montessori inspired" and what to link up (or not link up), check out my "What Is Montessori Inspired?" post. Link up your exact post URL so that we can find your activity if we return to the linky at a later date (which I often do when I'm looking for activities for a roundup post). Don't link to giveaway posts (unless the giveaway is only part of a Montessori-inspired post). Giveaways in general should go on my giveaway linky. Also, don't link directly to products. You can link up a review of a Montessori product or activity post related to a Montessori product.
I publish the Montessori Monday post and linky each Monday morning and keep the linky open throughout the week. Please place the Montessori Monday button (using the code from the right sidebar) in your post or put a link back to this post. I do a lot of sharing on the Living Montessori Now Facebook page from the Montessori Monday link-up. Thanks for participating!
Notes: For community discussions, please join us at the Living Montessori Now Facebook page. And don't forget the Saturday/Sunday weekend sharing days where you may share a kid-related activity of any kind at the Living Montessori Now Facebook page!
It's also Motivational Monday on Mondays! I invite you to share something positive on the Bits of Positivity Facebook page (Bits of Positivity is my other blog) to help us all get a good start on the work/school week. You might share an inspirational or motivational quote, positive graphic, or post about finding balance or simplifying your life. Or you might share a post on organizing, an encouraging post, a post about making a difference in the world, or a positive parenting post. Just go ahead and share on the Bits of Positivity wall any time today! (Please "like" the Bits of Positivity Facebook page if you haven't already.) I'll be pinning a number of ideas to my regular Pinterest boards.
If you have a giveaway on your blog, please add it to my Family-Friendly Giveaway Linky Page! If you enjoy entering giveaways, you'll always find lots of great giveaways there.
Learn more about my eBook Montessori at Home or School: How to. Teach Grace and Courtesy! I'm also one of the coauthors of the book Learn with Play – 150+ Activities for Year-round Fun & Learning!
Also, if you've ever been linked to in one of my roundup posts, please feel free to grab the "Featured on" badge.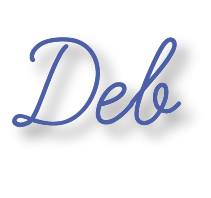 If this is your first time visiting Living Montessori Now, welcome! If you haven't already, please join us on our Living Montessori Now Facebook page where you'll find a Free Printable of the Day and lots of inspiration and ideas for parenting and teaching! And please follow me on Pinterest (lots of Montessori-, holiday-, and theme-related boards), Twitter (blog posts by me and others along with the Parent/Teacher Daily and other interesting information), and Google+ (post updates and Montessori Community). You can find me on bloglovin', Instagram, and YouTube now, too. And don't forget one of the best ways to follow me by signing up for my weekly newsletter in the right sidebar. You'll get two awesome freebies in the process!
May be linked to Afterschool Express, Thoughtful Spot, Hip Homeschool Hop, The Mommy Club Resources and Solutions, Mom's Library, A Little Bird Told Me Linky Party, Learn and Play, Preschool Corner, Sharing Saturday, Tot School Gathering Place.