Activities for care of self are an essential part of the Montessori curriculum. They're especially important for helping children develop both coordination and independence. At the same time, dressing frames are often among the least-popular materials in Montessori schools.
While the dressing frames are still important for Montessori schools, there are easy DIY versions and alternatives that work well for homeschools and other preschools. This is an area where you can save some money and get the same results (and often have a version that's more interesting to toddlers and preschoolers)!
Easy DIY Montessori Dressing Frames
Here are a variety of easy and inexpensive (or free) DIY dressing frames:
DIY: Montessori Dressing Frames for Toddlers from Montessori for Infants and Toddlers
Montessori Dressing Frames from Montessori en Casa
DIY Montessori Dressing Boards from Musings of an im-Perfect Mom
DIY Dressing Frames from DIY Montessori
Montessori Inspired Dressing Boards from Stir the Wonder
Dressing Frames & Other Goodwill Finds from Havin' Fun Yet?
Dressing Frames from Homemade Montessori
Easy DIY Montessori Dressing Frames from Mama's Happy Hive
Easy DIY – Montessori Dress Frames from the Muslimah Guide
DIY Dressing Frame Alternatives
Cold Weather Dressing Basket by Jessie from The Education of Ours at Mommy Moment
Button Snake from Counting Coconuts
Seasonal Items (such as the Thanksgiving button turkey from Itty Bitty Love or Natural Beach Living and the Valentine Button Snake from Leptir)
Dressing Frame Presentations
Here are a few traditional Association Montessori Internationale presentations:
Montessori Dressing Frames from InfoMontessori
Montessori – Practical Life – Dressing Frame – Zipper Video from InfoMontessori
Montessori Practical Life Dressing Frame: The Buckle Video from InfoMontessori
Montessori Practical Life Dressing Frame: Hook and Eye Video from InfoMontessori
Montessori Practical Life Dressing Frame: Lacing Video from InfoMontessori
More Dressing Tips
Fun Shoe and Coat Tricks for Toddler Independence (my post with video and poem)
Dressing Tips and Activities from Therapy Fun Zone
Tips for Helping Kids Get Dressed Independently from The Preschool Toolbox
More Care of Self Activities and Ideas
I have a roundup post with lots of Montessori-inspired activities for care of self.
Amazon Affiliate:




Have you used dressing frames or an alternative for your child or classroom?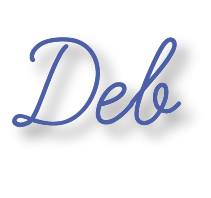 Learn more about my eBook Montessori at Home or School: How to. Teach Grace and Courtesy!
If this is your first time visiting Living Montessori Now, welcome! If you haven't already, please join us on our Living Montessori Now Facebook page where you'll find a Free Printable of the Day and lots of inspiration and ideas for parenting and teaching! And please follow me on Instagram, Pinterest (lots of Montessori-, holiday-, and theme-related boards), and YouTube. While you're here, please check out the Living Montessori Now shop.
And don't forget one of the best ways to follow me by signing up for my weekly newsletter. You'll receive some awesome freebies in the process!