One of the main questions Montessori homeschoolers ask is how to homeschool when there's a baby or toddler in the house. Not only is it difficult to do lessons when a baby or toddler wants attention or is trying to grab everything, but how do you prepare the environment? How can you safely have a Montessori environment with small objects when there's a baby or toddler who wants to mouth everything?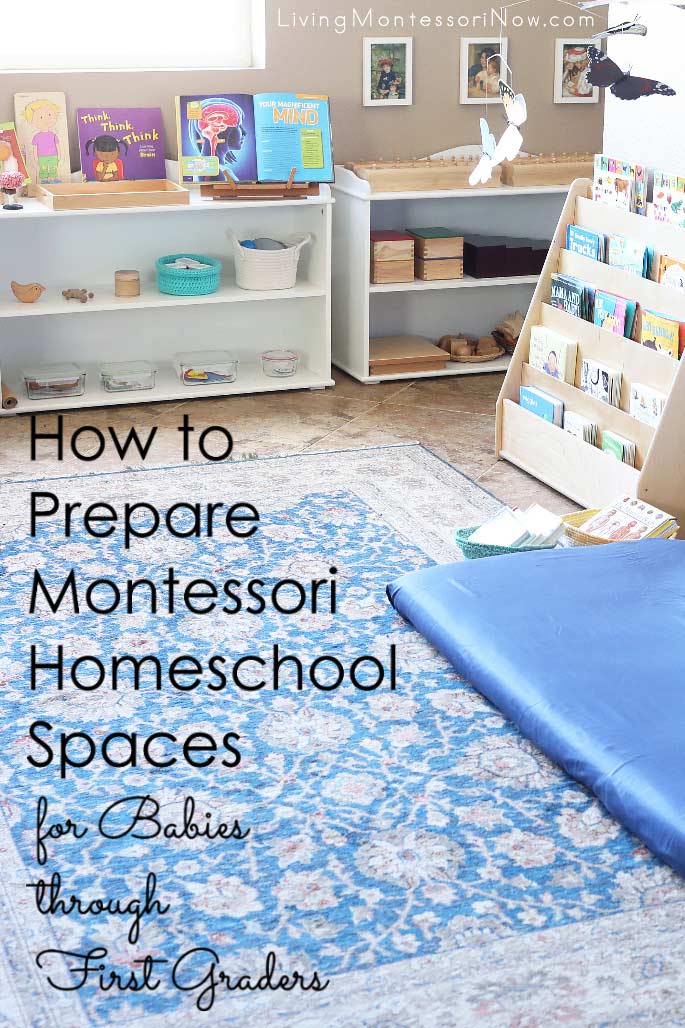 There's no simple solution for everyone. It takes lots of observation and creativity to find the best solution for each unique family. But it is possible!
Disclosure: This post contains some affiliate links (at no cost to you).
In a previous post, I shared lots of ideas for preventing choking in babies and toddlers with older siblings. Many of the ideas are from Montessori homeschoolers and are helpful for any Montessori homeschoolers with babies or toddlers as well as older children.
My Montessori Homeschool Environment for Babies through Kindergartner
I homeschooled my own two children through high school using Montessori principles. Now I'm on the Montessori homeschool team for my grandkids.
My son's daughter's, Zoey (4½) and Sophia (8½ months) aren't technically homeschooled. Zoey will attend kindergarten at a private school this year. It isn't a Montessori school, but it works well location-wise and is a fabulous school. It's very compatible with the Montessori activities I do with Zoey at my house after school some days and on Saturdays. So I'm sort of homeschooling Zoey in that I'm doing her Montessori education. I'll most likely be the homeschool teacher for Sophia until she starts attending school at age 4. And I'm on the homeschool team for 5½-month-old Caleb (and any future siblings), since my daughter, Christina, and her husband, Tom, plan to homeschool their kids.
So my Montessori home environment has learning activities for babies through a kindergartner. It's easily adaptable through first grade as well. Older children typically need fewer hands-on materials and can more easily use adult-size furniture, so they can be even easier to fit into a homeschool with babies and toddlers.
I'll share how my home environment is changing right now.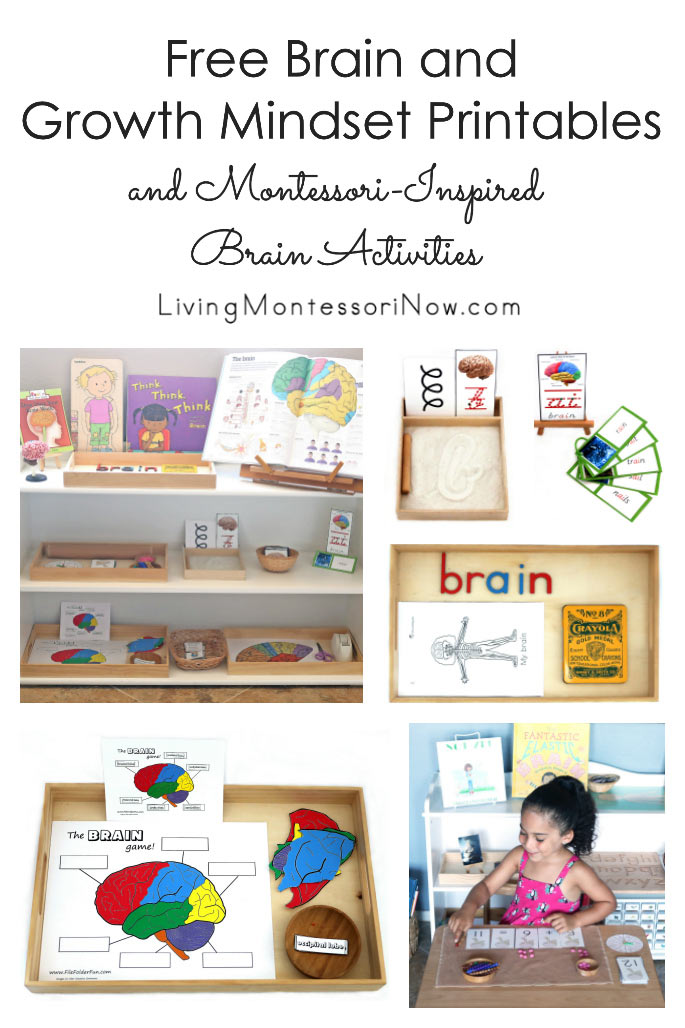 At the start of our brain and growth mindset unit, I had the materials on shelves designed for a preschooler or kindergartner. As Sophia expanded her crawling distances and Caleb rolled around and crept around more, I needed to change the environment to make it more baby safe.
I still have my top shelf much the same because Sophia doesn't stand at that one yet. She loves to stand by her baby shelf or by the child-size table in front of my Montessori language and cultural shelf. When she starts standing and grabbing things from the top white shelves, I'll need to change those as needed.
Right now, my main changes are with the middle and bottom shelves, which are the ones Sophia uses. On the middle shelf of our themed shelf, I put baby toys:
On the bottom shelf, I used GlassLock food storage containers to keep small parts and small cardstock cards safe from the babies. They're on the bottom shelf so the babies can use them without worrying about them being dropped. The GlassLock containers seem a bit stronger than Pyrex, although I still keep them on the bottom shelf and don't wash them in the dishwasher or use them in the microwave. I just use them on the Montessori shelves to keep them as strong as possible. They're great because they're appealing to babies and allow babies to see what's inside without damaging the materials or choking on a small object. Of course, if the glass containers are used too roughly or become unsafe in any way, I'll immediately change to non-breakable containers until a later time when I reintroduce glass containers. For non-breakable containers, lock boxes can work well.
Note: I use these low shelves (without the legs) for all but the baby shelf.
The sand writing tray and other activities with small objects are now in cabinets with baby-safe latches. Zoey can open them, but the babies can't. I've moved many of Zoey's activities into two kitchen cabinets. I'm in the process of cleaning out a living room cabinet with a baby-safe latch for Zoey as well. I also put 8½x11″ printables that Zoey uses in the cabinets with latches to keep them safe from babies, who like to crunch and chew papers.
In case you're wondering what's in each GlassLock container on the bottom shelf, here are the materials from left to right (from this post):
felt mat and brain addition activity with miniature brains and bead bars
ai phonogram card and booklet along with movable alphabet letters for spelling the word "brain"
brain puzzle and labeling pieces (except for the large parts of the brain page, which is in a tray in the kitchen cabinet that has all Zoey's larger printables)
cards for the functions of the brain layout
I also moved the pink tower that was between the two white shelves. The small cubes aren't safe for babies or toddlers who mouth objects, and babies would just tend to knock down the tower. I want the pink tower to be used carefully, so I only want towers with building blocks for babies to use.
Note: I don't recommend the pink tower or cylinder blocks designed for toddlers. I always recommend getting the full-size material and adapting that as needed. If you want 5 pink tower cubes for a toddler, take them from the original pink tower. The miniature cylinder blocks don't give the same sensory experience as the full-size cylinder blocks. They also have even smaller cylinders than the normal ones and aren't as safe.
Right now, only Zoey can access the pink tower. I have the brown stair and red rods available because they aren't a problem. I also have color box 3 on the bottom shelf for Zoey. The color tablets aren't a problem for the babies. I supervise and observe the babies always and remove and replace any materials that become a problem until they're a bit older. I'll be moving the cylinder blocks and knobless cylinders that have pieces that are too small as soon as the babies try to play with them and put them in their mouths. The geometric solids are big enough that they aren't a problem.
Of course, any time the babies start to hit any of the Montessori materials together, those materials need to be removed from the environment. I'll simply give the baby a musical instrument, kitchen treasure basket, or another material for hitting together while I put the Montessori material away.
The Montessori baby shelf now has:
As I said, Sophia and Caleb aren't interested in the top shelves yet, so I haven't changed those. Right now, the top shelf of our language and cultural shelf has some of Zoey's favorite growth mindset books: Bubble Gum Brain, Your Fantastic Elastic Brain, and Hello, Brain?: A Book about Talking to Your Brain.
Sophia typically gets distracted by the table and likes to stand by it, so she doesn't typically bother the materials on the shelf yet. I have moved the colored pencils and markers to a storage container on my counter where Zoey can easily access them.
The table is actually a Montessori weaning table with Montessori baby chair that Sophia uses (and Caleb will soon use) and small slatted chair that Zoey doesn't mind still using.
Our sofa and loveseat divide the living room from the dining room, which has a large wooden table for family dinners. When Zoey is working with small objects while the babies are awake, I have her work on the dining room table. No, it isn't child size, but it keeps the babies safe. And Zoey doesn't really mind.
For Christmas each year, I like to get a special Montessori-friendly present for our home environment. Last Christmas, I got a larger present than normal – a Schleich farm with animals and accessories to use for a grammar farm as well as playset for a variety of ages. So far, we've used it as a farm for dramatic play. This fall, I'll start using it as a grammar farm with Montessori grammar materials for Zoey. I'm gradually purchasing more Schleich animals for the farm.
Zoey's farm with a variety of Schleich animals and accessories, including small figures, is on one end of our dining room table. It's on a lovely 44×44″ Corner Farm Pond Playsilk. On a Schleich farm life playmat on the floor are some of the bigger Schleich farm figures for the babies. These are beautiful Montessori-friendly materials that can be used for many years and then passed on to my great-grandchildren!
My Favorite Tips for Including Babies and Toddlers in a Montessori Homeschool Environment
Observe, observe, observe! Observation is really the most important technique for keeping a safe environment that meets the needs of all the children using the environment.
Do big projects and activities that will be a problem for babies and toddlers during naptime whenever possible.
Don't be afraid to put some materials on high shelves or wherever they're out of babies' and toddlers' reach.
Distraction and redirection can alleviate lots of problems. I like to use gentle redirection whenever needed. For example, if a baby tries to take a paperback book that could get crunched from the regular book basket, I'll redirect the baby to one of my baby book baskets.
Find ways to include the babies and toddlers whenever possible. An older sibling reading a book to a baby or toddler or acting as a teacher is wonderful for both children!
PREPARING MONTESSORI SPACES IN YOUR HOME
See "How to Create a Montessori-Friendly Home" for ideas for a number of levels. Here are some of my main home environment posts here:
2018 Montessori Series – Homeschool/Kid Spaces
This post is part of the 2018 Montessori Series with the theme of homeschool/kid spaces. See the homeschool/kid spaces of some fabulous bloggers below:
Do you have some favorite ways to include a baby or toddler in your Montessori homeschool?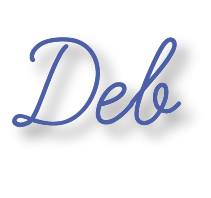 Learn more about my eBook Montessori at Home or School: How to. Teach Grace and Courtesy!
If this is your first time visiting Living Montessori Now, welcome! If you haven't already, please join us on our Living Montessori Now Facebook page where you'll find a Free Printable of the Day and lots of inspiration and ideas for parenting and teaching! And please follow me on Instagram, Pinterest (lots of Montessori-, holiday-, and theme-related boards), and YouTube. While you're here, please check out the Living Montessori Now shop.
And don't forget one of the best ways to follow me by signing up for my weekly newsletter. You'll receive some awesome freebies in the process!