On July 29-31, I attended the Godly Play Core Training at Trinity Episcopal Cathedral in Portland. Those of us participating all learned a great deal about helping children with their religious formation. At the same time, the training was a spiritual retreat and an opportunity for everyone involved to grow in faith and personal insight.
Caryl Menkhus, Godly Play Director of Training, was the trainer for our course. She did an amazing job of teaching the Godly Play techniques … and helping create a deep religious experience for the participants.
Godly Play
Based on Montessori principles, Godly Play reflects the same deep respect for children that Maria Montessori encouraged. One of my favorite statements about children was when Caryl said:
Children are our models for authentic and genuine spirituality.
Godly Play, developed by Jerome Berryman, is about helping children learn the "art of using Christian language – parable, sacred story, silence and liturgical action – helping them become more fully aware of the mystery of God's presence in their lives."
This use of Christian language is helpful for adults as well as children. Caryl said that Godly Play
gives us a language to talk about our deepest longings and those existential issues that we all face in life.
Godly Play Training/Catechesis of the Good Shepherd Training
I spoke a bit about the differences between Catechesis of the Good Shepherd, which is also based on Montessori principles, and Godly Play in an earlier post. While I think both programs are wonderful, Godly Play training has a number of advantages, especially for individuals with restrictions on the time and money available for training.
1. Godly Play Core Training is 18-21 hours over 3 days rather than taking approximately 100 hours like the Catechesis of the Good Shepherd training.
2. Godly Play Core Training, adaptable for a wide age range, is only $295 if paid at least two weeks before the training event. The fee is $360 if paid less than two weeks before. I believe Catechesis of the Good Shepherd Training for ages 3-6 is about $700.
3. Godly Play lessons are available for purchase in books written by Jerome Berryman, which work well for home or church school. Albums are hand made in Catechesis of the Good Shepherd.
4. Godly Play can be adapted for any Christian denomination. Catechesis of the Good Shepherd is very liturgically and sacramentally based and works best in Catholic and Episcopal churches.
Information on Godly Play Training
If you are interested in Godly Play and can take the Core Training, please do. You won't regret it. It teaches the language and practice of Godly Play, developing Godly Play teachers "through an extended spiritual growth experience." If you can't take a 3-day Core Training, there is a 3-6 hour Introduction to Godly Play Workshop or 12-hour (Friday evening and all-day Saturday) Introductory Training.
The Godly Play website is at https://www.godlyplayfoundation.org/.
Godly Play Foundation has more information on Godly Play Training.
There's also a Godly Play Facebook Page and a Godly Play Twitter.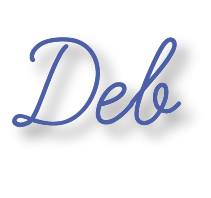 Learn more about my eBook Montessori at Home or School: How to. Teach Grace and Courtesy!
If this is your first time visiting Living Montessori Now, welcome! If you haven't already, please join us on our Living Montessori Now Facebook page where you'll find a Free Printable of the Day and lots of inspiration and ideas for parenting and teaching! And please follow me on Instagram, Pinterest (lots of Montessori-, holiday-, and theme-related boards), and YouTube. While you're here, please check out the Living Montessori Now shop.
And don't forget one of the best ways to follow me by signing up for my weekly newsletter. You'll receive some awesome freebies in the process!