The Silence Game was always one of my favorite activities as a Montessori teacher. It's a Montessori game that's wonderful to use as a regular activity in a classroom or homeschool. The Silence Game helps children develop both self-discipline and an awareness of the sounds around them.
Disclosure: This post contains some affiliate links (at no cost to you).
While the Silence Game is traditionally an important activity in a Montessori classroom, it can be used in many environments. In my dissertation for my M.A. in Early Childhood Studies, I used the Silence Game as part of a study to see if Montessori education would be effective in a traditional nursery setting. I was excited to watch the children increase their ability for self-discipline through the game in a short time. You can read more about those experiences in my book Montessori at Home or School: How to Teach Grace and Courtesy.
Following are links to some lovely posts telling about the Silence Game.
Montessori Silence Game
To learn the origin of the game, read Maria Montessori's words along with ideas for playing the game in a post at Montessori Print Shop: "The Montessori Silence Game."
Here are more of Maria Montessori's words about the initial development of the Silence Game from The Secret of Childhood:
"One day I had the idea of using silence to test the children's keenness of hearing, so I thought of calling them by name, in a low whisper, from a certain distance, as is the custom in certain medical tests. The child called was to come up to me, walking so as not to make a sound. With forty children this exercise in patient waiting demanded a patience that I thought impossible, so I brought with me some sweets as a reward for each child who came to me. But the children refused the sweets. They seemed to say, "Don't spoil our lovely experience, we are still filled with delight of the spirit, don't distract us." And so I realised that children were sensible not only to silence but to a voice calling imperceptibly in silence. They came up slowly, walking on tip-toe, taking care not to knock into things, and their footsteps could scarcely be heard."
Montessori Primary Guide has directions for presenting the Silence Game, announcing the game with a silence board (a sign with the word "silence" on one side and a picture of a peaceful place on the other side): "The Silence Game."
Montessori Services has a post on "The Importance of the Silence Game" with presentations and variations. Montessori Services also has silence materials.
Michelle Irinyi at North American Montessori Center tells of whispering the word, "Silence," ringing a chime, or dimming the lights to start the game and uses the Silence Game "as a way of alerting children to listen to the world around them": Montessori – The Silence Game.
Bree at North American Montessori Center has a three-part series with many variations of the Silence Game: Montessori Insights and Reflections of a Preschool Student's First Year: The Silence Game.
Sasha from To the Lesson! tells about the group Silence Game in her classroom: "Nurturing Quiet."
In addition to the group silence game, Sasha added a beautiful material to the classroom upon the suggestion of a child to create an individual silence game.
Aimee from This Practical Life tells about the "Montessori Silence Game and Variations" including a number of individual silence works.
Rachel at Montessori Commons gives a sequence of presentations for the silence activity.
Montessori Mom calls it the "Silence Game or the Happy Game."
Maren Schmidt talks about the "Love of Silence and Working Alone" and gives variations of the silence game.
Anastasia from Montessori Nature has a silence game in nature in addition to ideas for group silence activities.
To find out more about the book When I Make Silence, check out the post by the book's author at Montessori Mama: When I Make Silence by Jennifer Howard.
Carolyn from Magical Movement Company has a number of variations in her post on "Focused Listening And The Classic 'Silence Game.'"
Laura from My Montessori Journey tells about "Making Silence" in her classroom.
Marnie from Carrots Are Orange has a post on the silence game at preschool or home: "Learn Montessori's Silence Game for Your Home or Classroom.".
Jennifer from Sugar Spice and Glitter has a group outdoor silence game.
Tanya from The Natural Homeschool has an outdoor silence game with printables.
Cristina from Montessori en Casa has a post on the silence game published in both Spanish and English.
Mandi at From This to That Early Learning has a fascinating story: "Learning Patience and Quiet Hands…An Accidental Variation to Montessori's Silence Game."
Here's a video of "The Silence Lesson" by Margaret Homfray
Peace trays and other peace education activities can often be used as variations of the silence game, too. Here are some of my peace education posts with activities that could be used as silence game variations or individual silence works:
Silence in Montessori-Based Religious Education
The Silence Game could be an especially meaningful activity for Lent. The Montessori-based religious education program Catechesis of the Good Shepherd includes a prayer table in the children's atrium (room prepared for the children) that could serve as an individual silence area for a church, religious school, or homeschool.
The prayer table in the photo was in an Episcopal church where I started a Catechesis of the Good Shepherd program when my children were little. I changed the matting on the photo and the cloth on the table according to the liturgical season, so it would have been purple during Lent. I always included prayer cards along with the Bible, candle, and Good Shepherd figurine for the children.
I have a post with home prayer materials on a shelf with a placemat the color of the liturgical season: "Fitting Montessori-Based Religious Education into Your Home." A Montessori-based silence activity at home could simply consist of materials on a placemat or tray on a shelf.
I'd love to hear of any experiences you have with the silence game.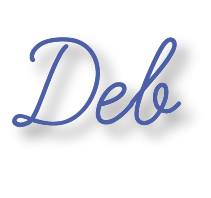 Learn more about my eBook Montessori at Home or School: How to. Teach Grace and Courtesy!
If this is your first time visiting Living Montessori Now, welcome! If you haven't already, please join us on our Living Montessori Now Facebook page where you'll find a Free Printable of the Day and lots of inspiration and ideas for parenting and teaching! And please follow me on Instagram, Pinterest (lots of Montessori-, holiday-, and theme-related boards), and YouTube. While you're here, please check out the Living Montessori Now shop.
And don't forget one of the best ways to follow me by signing up for my weekly newsletter. You'll receive some awesome freebies in the process!