The longer we homeschooled, the less our homeschool looked like a school. We gradually blended our school into our life so that it was difficult to see where one ended and the other began.
Our School Day
In the beginning, our homeschool was fairly scheduled. We used Montessori materials and methods during the preschool years and a mixture of Montessori, unit studies, and traditional subjects after that. We had a fairly set schedule. We woke, got dressed, had breakfast, followed a schedule (not rigidly but a definite schedule), and had frequent field trips with our homeschool co-op. Will and Christina dressed like they were going to school for our co-op activities.
Then, when Will was almost 8 and Christina was almost 3, Will fell in love with skiing. Soon, he decided to become a ski racer. Christina wanted to ski race like her big brother. And we became a skiing family. Terry's job had flexibility during the day, so we spent many days skiing. Then we did our schoolwork later.
When Will was 11 and Christina was 6, we moved to Vail, Colorado, where we were a skiing family – and Will and Christina became figure skaters as well. Then many days started with figure skating practice before Will (or the whole family) went skiing. Our school day started at the end of the ski day.
When Will was 12½ and Christina was 7½, our school schedule had another major change when we moved to Colorado Springs and Will and Christina became figure skaters more exclusively. Our days started with skating, had school in the middle, followed by more skating and often dance classes. We typically had the final part of our school day after the dance classes.
Our School Uniforms
So what did Will and Christina wear? Pajamas weren't really an issue since we'd already been out and about before we even started our school day. On the rare day that we were at home all day, we still got dressed before school. I just think it's a better way to work. But Will and Christina's most common school attire was their skating wear. Christina almost always wore her skating dress that she had worn at the rink and would wear at her skating session later in the afternoon. Will wore a T-shirt, skating pants, and typically sweat pants over those. We didn't really think about it. It just worked for us.
Because of their skating, Will and Christina did have a few of the typical school dress-up experiences one year, like Crazy Hair Day, Pajama Day, and Mixed-Up Clothes Day at the rink (which, of course, carried over into our school day at home). And they sometimes wore Halloween costumes to the rink for Halloween. Except for the first day of school each year (when Will and Christina wore new school clothes for our first-day-of-school celebration), Will and Christina wore pretty much whatever they felt like.
Note about the photo: Many people worry about homeschoolers' socialization. You'll notice the wide age range in the photo. Will and Christina were used to interacting with skaters, dancers, skiiers, church members, other homeschoolers – friends of all ages. They didn't think about someone's age or about associating with individuals from their own age group. I think that's a common trait of homeschoolers. And, in my opinion, that's the best type of socialization of all.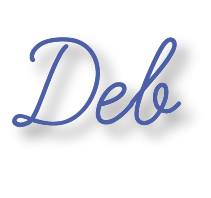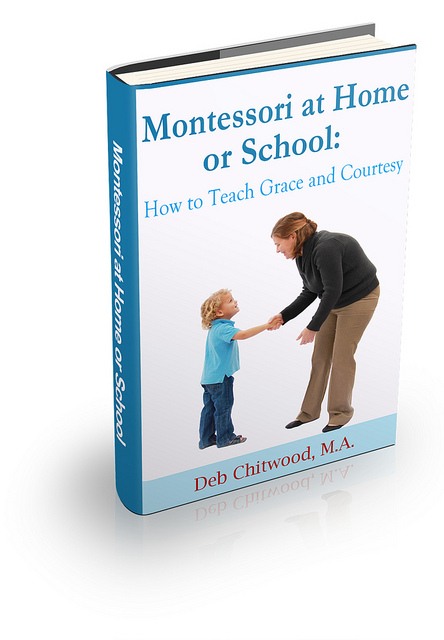 Learn more about my eBook Montessori at Home or School: How to. Teach Grace and Courtesy!
If this is your first time visiting Living Montessori Now, welcome! If you haven't already, please join us on our Living Montessori Now Facebook page where you'll find a Free Printable of the Day and lots of inspiration and ideas for parenting and teaching! And please follow me on Pinterest (lots of Montessori-, holiday-, and theme-related boards), Instagram, and YouTube. You can find me on bloglovin' and Twitter, too.
And don't forget one of the best ways to follow me by signing up for my weekly newsletter. You'll receive some awesome freebies in the process!