Parents often worry about whether or not they're capable of homeschooling their kids through high school, especially for kids on a college prep track. I found that it really wasn't that difficult. The nice thing about homeschool high school is that the kids do most of the work.
If you've been following my blog, you know that we had a relaxed style of homeschooling and fit our schedule around our kids' figure-skating training and competitions. Being relaxed homeschoolers might have been most important in high school. With all the extracurricular activities Will and Christina were involved in, it only made sense to make our homeschool flexible to accommodate our lives.
High School Planning
I wrote before about attending Inge Cannon's Trascript Pro Boot Camp. Creating a plan for junior high and high school around 6th grade is probably ideal. I wasn't able to attend Inge's seminar until a bit later, but it gave me the confidence to design a college prep curriculum.
I also used Inge Cannon's Transcript Pro software for preparing transcripts for college. Because of my Montessori orientation, we didn't use tests or grades in our homeschool except for the standardized tests required every other year by state law. For Will's and Christina's college transcripts, though, I assigned course grades in retrospect.
Our Basic Curriculum
We used a Montessori curriculum when our kids were young and added KONOS unit studies during the elementary-school years. For junior high and high school, we used some traditional course materials along with KONOS History of the World. In addition, we kept an emphasis on the Montessori principles of following the child, and we used library books rather than textbooks whenever possible.
We didn't typically use tutors or classes outside our home, but many homeschoolers do. If you have a tutor or class available that works well for your child, that's wonderful. And for many families, online classes work well.
High School Classes and Transcripts
If you read How We Homeschooled, you'll notice that we didn't fit the traditional high school model of four years of high school courses. My daughter even did year-round homeschooling a couple of years, which definitely didn't fit into a semester model. The Transcript Pro software allowed for either a traditional chronological transcript or a content-based transcript. The content-based transcript was perfect for us.
Here are the high-school courses Christina took (with notes on variations in Will's high-school curriculum):
English:
English I, Including Literary Genres
English II, Including World Lit.
English III, Including American Lit.
English IV, Including English Lit.
Foreign Language:
Russian I (Will and Christina had some Russian figure-skating coaches and thought it would be interesting to learn Russian.)
Spanish I
Spanish II (Will had .5 credit of Intro to Latin, .5 credit of Intro to Spanish, and 1 credit each of Russian I and II)
Math:
Integrated Algebra I with Geometry
Integrated Algebra II with Trigonometry
College Algebra – counted as 1 credit for a semester-long course because it was a concurrent high-school/college course. (Christina used Saxon textbooks for her first two courses and took College Algebra as a concurrent student at the University of Colorado at Colorado Springs (UCCS) during the spring semester when she was 15. Will took Algebra I, Algebra II, and Geometry/Advanced Math using the Saxon textbooks.)
Social Sciences:
World History (1 Credit)
U.S. History (1 Credit)
American Government (.5 Credit)
Economics (.5 Credit)
Current Events/World Affairs (.5 Credit)
World Geography (.5 Credit)
Natural Sciences:
General Science
Biology
Chemistry
College Astronomy – counted as 1 credit for the semester-long course because it was a concurrent high-school/college course. (Christina took College Astronomy as a concurrent student at Pikes Peak Community College during the fall semester at age 15. Will only had General Science, Biology, and Chemistry.)
Fine Arts:
Music/Art Appreciation (.5 Credit)
Speech/Drama (.5 Credit)
Dance (1 Credit, although Christina did LOTS of dance each week.)
Voice (.5 Credit – at the Colorado Springs Conservatory)
Piano and Guitar (.5 Credit) Christina took piano lessons at the Colorado Springs Conservatory one year, and learned to play guitar from her father.
(Will had .5 credits each of Music/Art Appreciation, Voice, and Speech/Drama. He had 1 credit of dance, which was necessary for his figure skating.)
Physical Education:
Figure Skating (1 Credit, although it was MUCH more than 1 credit's worth of training.)
Strength and Conditioning (.5 Credit)
Skiing and Tennis (.5 Credit)
(Will had 1 credit of figure skating, .5 credit of skiing, tennis, and golf and .5 credit of Strength and Conditioning)
Other:
Keyboarding/Computer Science (1 Credit)
Religion (1 Credit)
Home Economics (1 Credit) Will didn't have Home Economics, although he did learn many skills that could have applied. Christina was lucky to have a friend's mother who was a textiles major in college teach sewing to Christina along with her own daughter.
Driver's Education (.5 Credit) Both Will and Christina took Master Drive Training, which we all thought was great.
Will's total units were 24 and Christina's were 27.
The Extracurricular Pursuits/Community Service section of Will's and Christina's transcript contained many figure skating competitions, tests, and honors; disc jockey experience (both Will and Christina were disc jockeys for Will's disc jockey business that he started at age 16); volunteer work for the Broadmoor Skating Club; and church activities. Christina also had her Black Belt Training Program at the US Karate Academy and Karate Junior Olympics experience.
College Applications
UCCS required ACT scores. We used ACT exam prep books before the test. Both Will and Christina applied to and were accepted into UCCS based on their transcripts, college essays, and ACT scores.
Because Christina moved to England for her ice dancing, she applied to and was accepted as a performing arts student at Sheffield Hallam University (with the first two years at Rotherham College and the final year at Sheffield Hallam University). She was accepted based on her high school records, college transcripts (A's in College Astronomy and College Math), and recommendations from her college professors.
Check out my post about our high-school graduation ceremonies! 🙂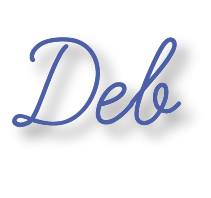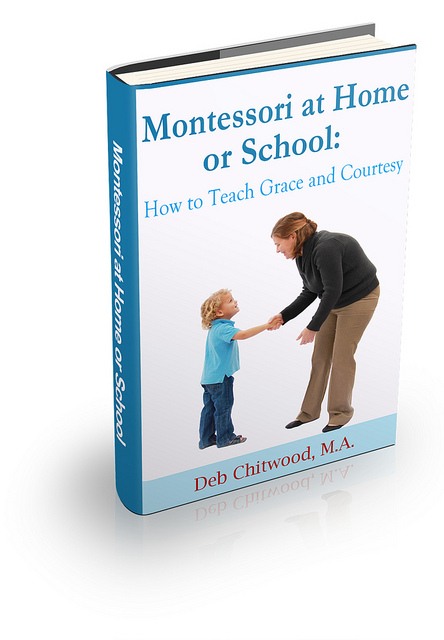 Learn more about my eBook Montessori at Home or School: How to. Teach Grace and Courtesy!
If this is your first time visiting Living Montessori Now, welcome! If you haven't already, please join us on our Living Montessori Now Facebook page where you'll find a Free Printable of the Day and lots of inspiration and ideas for parenting and teaching! And please follow me on Pinterest (lots of Montessori-, holiday-, and theme-related boards), Instagram, and YouTube. You can find me on bloglovin' and Twitter, too.
And don't forget one of the best ways to follow me by signing up for my weekly newsletter. You'll receive some awesome freebies in the process!