During our family's homeschooling journey, we somehow found the style of homeschooling that worked best for us. It can probably be best described as relaxed homeschooling.
I came to a relaxed style of homeschooling simply by noticing what worked best for my family … and by realizing I couldn't homeschool long-term any other way. And relaxed homeschooling worked. Homeschooling was a great experience for my family; I succeed in homeschooling my children through high school; my children were prepared for and loved college; and my children still love learning as adults.
Here are my favorite tips for being a relaxed homeschooler:
Most important is to realize you don't need to be perfect. I didn't fully realize this until my children graduated from college with straight A's. Then I saw that the many inadequacies I had in planning, following a schedule, or recording our daily activities (which usually didn't happen) … and all those wonderful activities I wanted to do but didn't have the time or energy to do … didn't matter after all.
Follow your child's interests and learning style whenever you can. Following your child is a Montessori principle that works regardless of your child's age. Especially when your child is young, you can provide trays of activities on shelves and give your child the freedom to choose activities. Following your child also gives you the freedom to deviate from a curriculum or schedule when your child needs something a bit different.
Consider doing unit studies. My family loved unit studies. Unit studies work well for multi-level learning and add a lot of life into schooling. We used KONOS character-based unit studies along with a Montessori orientation to schooling. We chose the hands-on activities we wanted and did a lot of reading together. Because my family loves books, we emphasized reading lots of "living" books rather than textbooks.
Add your family's favorite activities into your homeschool. Our family loved reading together, traveling, and celebrations. We often made those activities part of our homeschool. Doing that gave us many fun experiences that brought us even closer as a family. It's very freeing to think, "This is our school – is this great or what?!"
Consider eliminating tests and grades whenever possible. I was a Montessorian before I was a homeschooler, so I adopted the Montessori philosophy of avoiding tests and grades in our homeschool. Because homeschool education is individualized, it's easy to see what your children do or don't know.
Your children will avoid a lot of unnecessary stress without tests – and so will you. Without the stress, they might even retain more information long-term. Of course, some testing might be required by your state. View that as an opportunity to confirm your child's subjects of weakness and strength and to give your child a chance to gain test-taking skills before college.
Be flexible to allow for sickness, unexpected events, and family emergencies. Maybe you just need to spend a day reading together on the sofa. If a change in schedule is needed, it's alright.
Realize you can't do everything. This is tough when there are so many wonderful activities you'd love to do. The Internet wasn't around when my kids were little. I would have enjoyed finding activities online to add to our unit studies and regular homeschool activities. At the same time, it would be impossible to do even a fraction of all the wonderful activities available.
The approach I like is to look at activities in an almost intuitive way. Don't try to logically choose the very best activities. Just look at some of the activities available, and choose some that "feel" right for your family. On the Living Montessori Now Facebook page alone, there are numerous activities for most holidays and many other events. Have fun finding new activities to add to your homeschool, but don't worry about the ones you don't have the time or energy to do.
I always remember the workshop at a homeschooling conference where the speaker said that it's only homeschoolers who completely finish a textbook. How true. I never even studied World War II in a class before college – because World War II was at the end of the book, which we never reached in our public-school classes.
Take care of yourself.
Take time for stress-reducing activities that help you keep life – including homeschooling – balanced and in perspective. My favorite stress-reducing activities are exercise, prayer, and meditation. When our kids were young, we did a lot of our exercise together (for us, through skiing, skating, or roller blading). Even though you're busy, you'll find it easier to be a relaxed homeschooler if your stress levels are manageable.
So, don't worry. Enjoy your family! That's what homeschooling is all about! 🙂
Also, check out Top 5 Homeschooling Lessons My Children Taught Me.
UPDATE: For links to my homeschooling posts, see Homeschool Resources.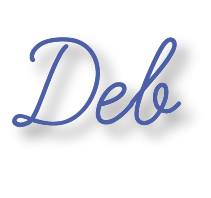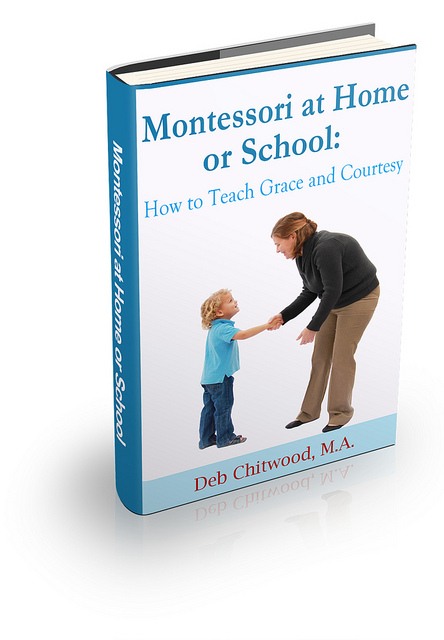 Learn more about my eBook Montessori at Home or School: How to. Teach Grace and Courtesy!
The Montessori at Home! eBook and Montessori at Home! eBook and Materials Bundle are AMAZING resources! You can learn more about them here. Buy them in the Living Montessori Now shop.
If this is your first time visiting Living Montessori Now, welcome! If you haven't already, please join us on our Living Montessori Now Facebook page where you'll find a Free Printable of the Day and lots of inspiration and ideas for parenting and teaching! And please follow me on Pinterest (lots of Montessori-, holiday-, and theme-related boards), Instagram, and YouTube. You can find me on bloglovin' and Twitter, too.
And don't forget one of the best ways to follow me by signing up for my weekly newsletter. You'll receive some awesome freebies in the process!