The precisely designed Montessori sensorial materials are some of the most beautiful Montessori materials. And the presentations for those materials are some of the most exact as well.
But even if you're a homeschooler without Montessori training, there are free online resources, resources you can purchase online, and online training programs to help. There are plenty of resources to help you feel comfortable presenting Montessori sensorial materials as well as any other Montessori materials.
Montessori Cylinder Block Presentation
The first presentation of a Montessori cylinder block can be introduced as early as age 1½, although it's often introduced at 2½ or 3. You've probably noticed that my now-adult daughter is part of the Living Montessori Now logo. In it, she's working with a cylinder block at age 1½. We also introduced the cylinder blocks to my granddaughter, Zoey, at age 1½.
I tend to like AMI-style presentations in general because of their simplicity. They fit with my Montessori training, which wasn't AMI but had similar presentations.
Here's my daughter, Christina (Zoey's aunt) showing Zoey an AMI-style first cylinder block presentation.
You can read more about the first cylinder block presentation here, along with seeing presentations from InfoMontessori.com, which shares AMI (Association Montessori International) presentations and videos in their Montessori Primary Guide.
Montessori Pink Tower Presentation
At age 2½, you'll often introduce the pink tower, a truly beautiful material. Here's a video of the Montessori pink tower presentation from InfoMontessori.
At InfoMontessori.com, you can see a detailed written introductory lesson and exercises for the pink tower.
After the pink tower, you'll introduce the brown stair (also at age 2½) and later the red rods (often recommended for ages 3-3½).
Montessori Color Box 1 Presentation
Montessori color box 1 is typically recommended for age 2½. Color box 2 can be introduced at age 2½ also if the child is comfortable with color box 1.
This video from InfoMontessori shows the presentation for color box 2. Color box 1 only has red, yellow, and blue rather than the 11 colors of color box 3. I never purchased color box 1 because the 3 color tablets can easily be removed from color box 2 for the initial presentation. Just use the red, yellow, and blue color tablets for the first Montessori color presentation.
To know how to use the 3-period lesson for color box 1, check out my lesson on how to use the 3-period lesson with toddlers.
You'll find a written presentation for color boxes 1, 2, and 3 at InfoMontessori.
Montessori Albums for Sensorial Presentations
If you have your own Montessori albums from training, use those. It doesn't matter if they aren't from AMI or another highly regarded program. As long as you're comfortable with the presentations and feel they cover what you want, that's perfect.
For free online albums, I especially like the InfoMontessori.com Montessori AMI Primary Guide.
I have two other sets of digital albums that I find very useful … the ones I use most often.
The Primary Teaching Manuals available for purchase at a very reasonable price from Montessori Print Shop are very helpful. Jennifer from Montessori Print Shop created her Primary Teaching Manuals based on her AMI Montessori primary (preschool) training with Renilde Montessori. You can read my review of the Montessori Print Shop Primary Teaching Manuals here.
Another set of teaching manuals I find especially helpful is the set of albums from KHT Montessori. They're based on Karen Tyler's AMS (American Montessori Society) Montessori training. You can buy the albums individually, but I really recommend taking the KHT Montessori course with the albums included.
The 12-month course is very reasonably priced, and you'll get all the albums plus Montessori theory and personalized instruction. If you'd like to see an example of the KHT Montessori albums, sign up for my newsletter to get a free KHT geography album. You can sign up for my newsletter and learn more about the KHT Montessori online course here. I took the course as a refresher for my Montessori training and to get a more thorough understanding of AMS training. It's wonderful! Note: Karen is starting a new course on July 2!
Montessori Sensorial Materials I Recommend Buying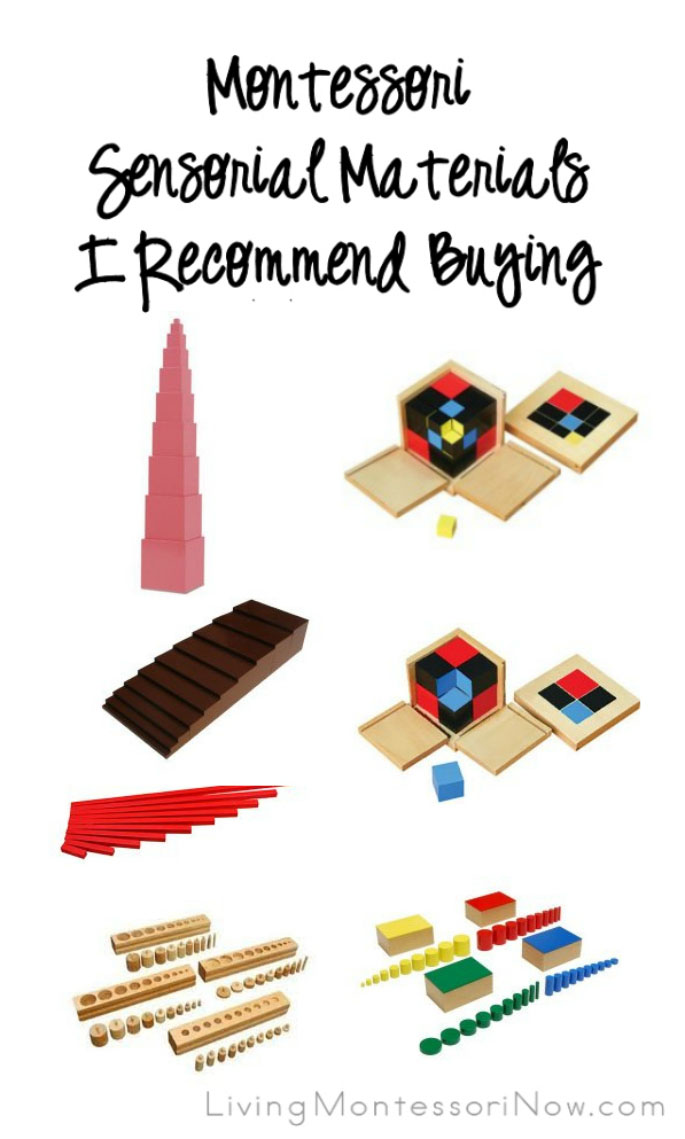 If you haven't' already purchased (or made) your Montessori sensorial materials, you can find my Montessori sensorial material recommendations in this post. You'll also find links to DIY Montessori sensorial materials in the post.
2018 Montessori Series
This post is part of the 2018 Montessori Series. For other helpful Montessori sensorial ideas, check out these posts:
The Most Important Words about Presentations
Sometimes both parents and educators think of the Montessori method as more structured than Maria Montessori probably intended. I think it's important to remember this quote from Maria Montessori Her Life and Work by E.M. Standing (p. 307): "I give very few lessons on how to give lessons, lest my suggestions – becoming stereotyped and parodied – should turn into obstacles instead of help. The directress is dealing with different personalities; and it therefore becomes more a question of how she should orient herself in what is for her a new world, rather than of any rigid or absolute rules." Maria Montessori
"I Give Very Few Lessons on How to Give Lesson" Montessori Word Art Freebie
If you're a homeschooler, you especially don't have to worry about having perfect presentations. You probably don't have other Montessori teachers in your homeschool that need to have matching presentations, either. So don't worry. Have fun introducing your child to the beauty of Montessori!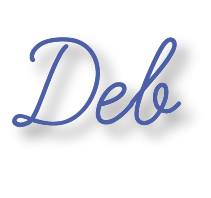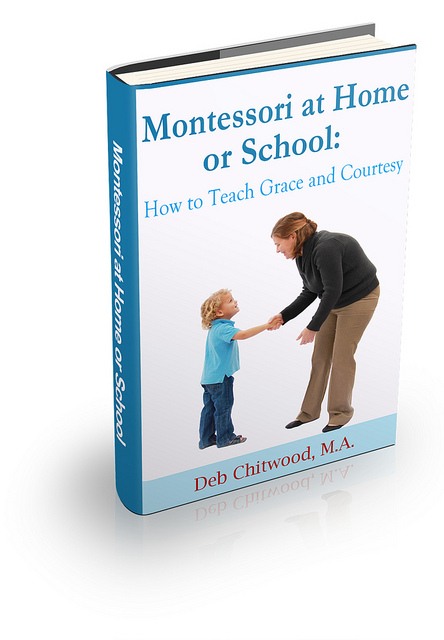 Learn more about my eBook Montessori at Home or School: How to. Teach Grace and Courtesy!
The Montessori at Home! eBook and Montessori at Home! eBook and Materials Bundle are AMAZING resources! You can learn more about them here. Buy them in the Living Montessori Now shop.
If this is your first time visiting Living Montessori Now, welcome! If you haven't already, please join us on our Living Montessori Now Facebook page where you'll find a Free Printable of the Day and lots of inspiration and ideas for parenting and teaching! And please follow me on Pinterest (lots of Montessori-, holiday-, and theme-related boards), Instagram, and YouTube. You can find me on bloglovin' and Twitter, too.
And don't forget one of the best ways to follow me by signing up for my weekly newsletter. You'll receive some awesome freebies in the process!