If you're looking for a way to teach phonics at home, you might want to check out the book Montessori: Letter Work by Bobby and June George. I'll give you some ideas here for helping your child get the most benefit from the book.
Disclosure: This post contains affiliate links (at no cost to you).
My 16-month-old granddaughter, Zoey, loves Montessori: Letter Work. It's most important for a toddler to do practical life activities, so this isn't a book that's suggested before your child is preschool age. I haven't introduced sandpaper letters to Zoey because of her age, but I remember how much my son loved working with sandpaper letters and small objects at that age after seeing children working with them in my Montessori school. See "Learning to Read Can Be Just a Fun Game."
I had purchased the Montessori book series by Bobby and June George to have at my house, and I decided to read the Montessori: Letter Work book to Zoey to see her response. She loved it, so I've kept the book in our book basket. It's one of Zoey's favorite books at the moment.
I think it might be Zoey's interest in sounds and vocabulary at her age (and sensitive period) that makes the phonetic sounds so fascinating to her. That could be the same for many toddlers. After watching Zoey's response to the book, I decided that a book is one of the best ways to introduce young children to phonetic sounds. What better way for a child to be introduced to phonics than on the lap of a loved one?! Of course, it's important that you follow your child's interest and attention span when reading the book.
There are many things I like about this book. The light sandpaper texture has a nice feel, the pictures are simple and lovely, and the book uses lowercase letters (which is how letters are introduced in Montessori). The book also emphasizes phonetic sounds, which is a very important emphasis in Montessori education. The vowels all use the short-vowel sound (again, which is how letters are introduced in Montessori).
The letters are organized by shape in the book, which is rather unusual and not the order in which they're typically introduced. I don't see that as a problem, though, since you aren't introducing a small number of letters as you'd normally introduce sandpaper letters. For more information on common order of introducing sandpaper letters, check out my post called "In What Order Should You Introduce Letters to Your Preschooler?"
I simplify the text when I read the book. You can read each sentence if you prefer. Rather than saying "This is 'mmm' as in mop," I trace the letter with my index and middle finger while saying the phonetic sound. Then I point to the corresponding picture as I say its name: "'Mmm' mop." You can have your child trace the letter after you, which helps give your child the muscular memory for writing letters. When I'm reading the book, I like the experience to be as comfortable as possible. I suggest letting your child choose whether or not to trace the letters. There's plenty of time for a more formal presentation with sandpaper letters later on.
Important note: I haven't recommended the book before because I think it has one problem that many parents wouldn't be aware of. I wanted to pair the book with an explaining blog post (and video). Each letter has a phonetic pronunciation given. The pronunciations shouldn't end in "uh." For example, dog shouldn't be pronounced "duh-og." The /d/ sound should be very short. If you remove the "uh" from the pronunciations, you'll be pronouncing the letter sounds correctly. There are some sounds that aren't short. The sounds that are pronounced like "sss," "fff," "mmm" and so on are fine. And just use the short vowel sounds like the beginning sound of each pictured word for short vowels. Then you're ready to teach phonetic sounds to your child in a fun, loving way.
Here's a video I directed with my daughter, Christina, and Zoey with the Montessori: Letter Sounds book. Zoey loves "doggies" and making the sound of a dog panting, which is what she's doing in the video. I love it! 🙂
DIY Beginning Montessori Phonics

You'll find many more ideas and activities for teaching Montessori phonics in this post: "DIY Beginning Montessori Phonics for Preschoolers."
More Books in the Series
I like this book except for its layout. You would need to work with your child a number of times before having him or her "read" the book alone. The number on the left-hand page isn't the same as the number of objects on the right-hand page, which would be confusing to many children. If you read it with your child, he or she will understand the concept of "How many cats do you see? Let's count." Then you can count the four cats together before turning the page to see the numeral 4.
I like that this introduces the names of shapes as we do in Montessori education, including oval and ellipse. I don't think it's as interesting as the other books, but it's a helpful book to have.
The colors in the book aren't consistent with the colors in the Montessori continent globe or map. That's just something to be aware of if you want to be consistent. (It may not matter to you.) Otherwise, it gives a nice, simple introduction to continents and animals from each continent.
Another Lovely Tactile Montessori Phonetic Letter Book
There's another option of a tactile letter book. It's available from Montessori Services or For Small Hands. Montessori Services and For Small Hands are partner companies that I absolutely love for their high-quality Montessori-friendly products. They have both The Red Letter Alphabet Book and a similar number book that use flocking to give a soft tactile experience.
Have you used any of these books with your child?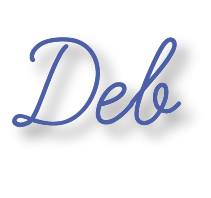 Learn more about my eBook Montessori at Home or School: How to. Teach Grace and Courtesy!
If this is your first time visiting Living Montessori Now, welcome! If you haven't already, please join us on our Living Montessori Now Facebook page where you'll find a Free Printable of the Day and lots of inspiration and ideas for parenting and teaching! And please follow me on Instagram, Pinterest (lots of Montessori-, holiday-, and theme-related boards), and YouTube. While you're here, please check out the Living Montessori Now shop.
And don't forget one of the best ways to follow me by signing up for my weekly newsletter. You'll receive some awesome freebies in the process!