Most Christmas crafts – and other crafts throughout the year – can be turned into Montessori-oriented activities. Your child will often want to repeat activities over and over when working to meet the needs of a sensitive period. By turning a craft into a Montessori-style activity, you will help your child meet his or her needs for a particular sensitive period at the same time.
I used Montessori principles to convert a glitter tree craft into the Montessori activity in the photo that is a craft and a practical life activity.
Here are some Montessori techniques you'll find helpful in creating Montessori activities:
Use a tray for the activity.

Think about the practical-life skills of the activity. In the above activity, for instance, your child will use a stapler, a hole punch, and small adhesive-backed dots. Working with each material could be a practical-life activity in itself. It's best if you child has had experience working with a skill previously.

Place all the materials needed for the activity on the tray (unless certain materials, such as crayons for an activity, are always in a central place near the tray).

Arrange the materials as attractively as possible and in left-to-right order wherever possible. Materials on trays and shelves in Montessori education are placed in left-to-right order as an indirect preparation for reading and writing.

Show your child how to use the activity, focusing on points of interest (such as how to use a stapler).

Store the tray on a low shelf, so your child can independently choose to work with the activity.

Allow your child to use the activity as often as your child wants, making sure your child cleans up the activity and returns the tray to the shelf after finishing.

In a Montessori classroom, one child uses an activity at a time unless he or she invites another child to do the activity at the same time. Although that sounds very unsocial, it allows children to develop concentration by working on an activity without interruption and teaches them to take turns. When I had a Montessori school, a new art activity often had a number of children working together, so it typically was a social experience as well.
There are so many wonderful Christmas crafts, and it's great to be able to turn them into Montessori-style activities.
Have fun creating Montessori activity trays from Christmas crafts!
More Christmas Resources
Amazon Affiliate: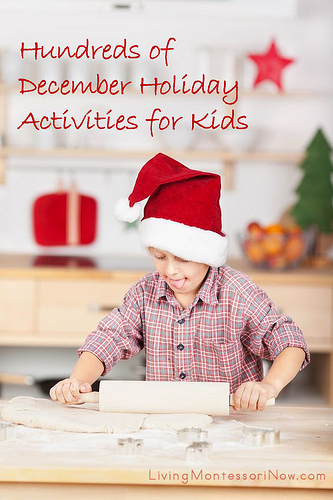 Hundreds of December Holiday Activities for Kids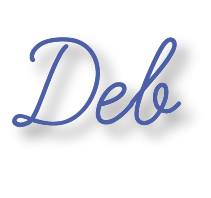 Learn more about my eBook Montessori at Home or School: How to. Teach Grace and Courtesy!
If this is your first time visiting Living Montessori Now, welcome! If you haven't already, please join us on our Living Montessori Now Facebook page where you'll find a Free Printable of the Day and lots of inspiration and ideas for parenting and teaching! And please follow me on Instagram, Pinterest (lots of Montessori-, holiday-, and theme-related boards), and YouTube. While you're here, please check out the Living Montessori Now shop.
And don't forget one of the best ways to follow me by signing up for my weekly newsletter. You'll receive some awesome freebies in the process!