Sometimes, when people hear the words gentle discipline, they picture kids gone wild. Anyone who knows my husband (Terry), me, and our children knows that Christina and Will (now 20 and 25) were NOT kids gone wild.
We did use gentle discipline. And our homeschool (and home in general) had a calm, peaceful feel to it. We also had a lot of fun. How did we do it?
We used Montessori practical life activities during our children's early years.
Following Montessori principles did a lot of the preparatory work for me where discipline was concerned. I used Montessori practical life activities to teach care of self, care of the environment, control of movement, and grace and courtesy. The sense of order, ability to concentrate, and self-discipline Will and Christina gained from those activities made all our later schooling easier. Lessons in courtesy helped our children be more polite to us as well as to others.
Our children knew our values and were taught how to follow them.
Will and Christina knew we believed in following God, respecting one another, being responsible, and doing our best. I used Montessori demonstrations to show them how to treat one another and even how to respect others' property. I showed them as toddlers how to treat their toys, books, and learning materials with care. We studied religion and used many character-education lessons (such as KONOS unit studies) and books. Discussions about values were common in our home.
We gave our children structure and stability.
Even though we didn't follow a schedule rigidly, we did have a schedule or "rhythm" for our days. More important, Will and Christina had the stability of parents who loved them and each other and spent a lot of time with them.
We gave our children freedom within limits.
Freedom within limits is a Montessori principle that was very important in our homeschool. While freedom to follow their interests helped our children experience success and independence, the limits were extremely important as well. We only gave Will and Christina the amount of freedom they could handle responsibly.
We respected our children, and they respected us.
This was probably one of the most important parts of our disciplinary approach. We respected our children and their opinions. As they grew older, we gave them more decision-making responsibility. They felt respected and didn't have a need to rebel because they knew we would consider their responsible, well-thought-out ideas.
For example, when Will was in third grade or so, he had the choice of how to handle his schoolwork before a week-long trip during the school year. Will decided to do two weeks-worth of work in one week, working day and evening to allow himself a week off during our trip.
When Christina was older, she decided to have school year-round, taking off holidays and each week we attended a skating competition or another trip. Because of Christina's year-round schedule, she was able to graduate a year earlier than she would have with a normal schedule.
We used logical consequences.
When there was a behavioral problem, we often used logical consequences. Even though we had a schedule, we didn't follow the clock exactly. Our schedule was more assignment- or project-based. If Will or Christina procrastinated in completing their work for the day, the logical consequence was that their school day lasted longer until their assignments were finished.
We used P.E.T. (Parent Effectiveness Training)(Amazon affiliate link): Parent Effectiveness Training: The Proven Program for Raising Responsible Children
.
Some problems required discussions. Then we used P.E.T. techniques whenever possible. Parent Effectiveness Trainingfocuses on positive communication that enables both parent and child to win while resolving a conflict. It uses common therapy communication techniques, such as active listening and I-messages. A problem might be resolved through a discussion that starts with "I'm disappointed that…."
Although homeschooling wasn't without its challenges, we were able to maneuver the challenges through love and respect for one another. And we were happy with our homeschooling experience both during and afterward. Especially nice is that it's hard to say whether Terry and I were prouder of our children while they were growing up or now that they're adults.
Whether or not you homeschool, have you found gentle discipline ideas that work well for your family?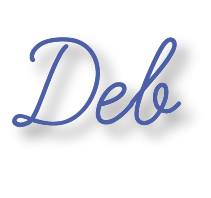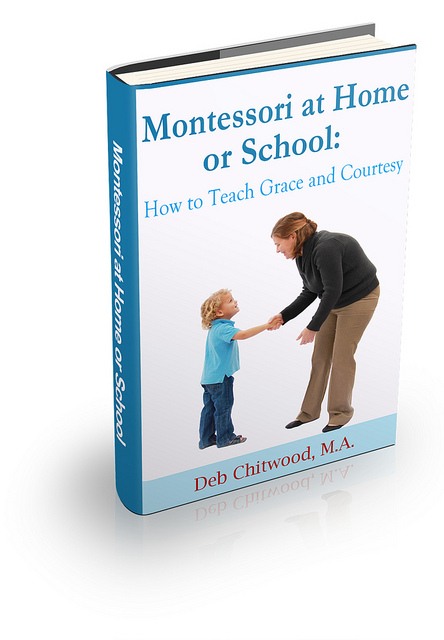 Learn more about my eBook Montessori at Home or School: How to. Teach Grace and Courtesy!
If this is your first time visiting Living Montessori Now, welcome! If you haven't already, please join us on our Living Montessori Now Facebook page where you'll find a Free Printable of the Day and lots of inspiration and ideas for parenting and teaching! And please follow me on Pinterest (lots of Montessori-, holiday-, and theme-related boards), Instagram, and YouTube. You can find me on bloglovin' and Twitter, too.
And don't forget one of the best ways to follow me by signing up for my weekly newsletter. You'll receive some awesome freebies in the process!