I'm a big advocate of peaceful interactions, both online and offline. Especially in parenting and teaching, I believe we all need to work together and support each other in raising the children who are the future.
"Say Something Nice" Word-Art Freebie
The Thumper Theory
"If you can't say something nice . . . don't say nothing at all."
– Thumper from the movie Bambi
I have a post called "Do You Follow the Thumper Theory?" at my other blog, Bits of Positivity. The post tells a lot of my feelings about interacting with others and has links to anti-bullying and character-education resources.
Even though I've shown this video at Raising Figure Skaters, it's such a favorite of mine that I have to share it here, too:
The Thumper Theory Online

My personal policy for online communication is to follow the Thumper Theory whenever possible. If I'm leaving a comment on someone's blog, I find something positive to mention … or I don't say anything. Typically, there's something positive to be said.
Most blogging parents and teachers are trying to do their best, and I truly believe I'll help others the most by encouraging them. I also try to be a good example and simply offer my blog post ideas, which may be accepted or rejected. Last April, I had a post on how I use Montessori principles to advocate for healthy, gentle parenting choices: "Using Montessori Principles to Advocate Natural Parenting."
Of course, there are rare cases where I have to intervene when someone's doing something dangerous or truly destructive. Also, I might have to delete a comment if it's not helpful but only negative and making parents feel bad about their own choices.
Fortunately, those cases are rare. I'm proud to be part of an online community that typically has a lot of love and support to give one another.
Here's to saying something nice… 🙂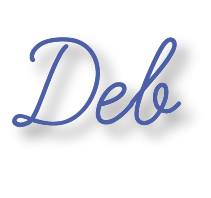 Learn more about my eBook Montessori at Home or School: How to. Teach Grace and Courtesy!
If this is your first time visiting Living Montessori Now, welcome! If you haven't already, please join us on our Living Montessori Now Facebook page where you'll find a Free Printable of the Day and lots of inspiration and ideas for parenting and teaching! And please follow me on Instagram, Pinterest (lots of Montessori-, holiday-, and theme-related boards), and YouTube. While you're here, please check out the Living Montessori Now shop.
And don't forget one of the best ways to follow me by signing up for my weekly newsletter. You'll receive some awesome freebies in the process!