If you've been following my blog, you know I like to apply Montessori principles to as many aspects of my life as I can. That includes being a compassionate advocate for natural parenting.
I was never one to beat anyone over the head with my beliefs. Using the analogy of a Montessori teacher's role is probably a good way for me to describe my advocacy style. Of course, even though Montessorians have the greatest respect for their students, I don't see other parents as children or students. This isn't in any way a condescending approach to advocacy. But the Montessori teacher's role is one that shows respect for everyone and has techniques for helping others in a compassionate and effective manner.
Here are my top 4 ways to be a natural parenting compassionate advocate by using Montessori principles:
1. Prepare myself.
The training of the teacher who is to help life is something far more than the learning of ideas. It includes the training of character; it is a preparation of the spirit. – Maria Montessori
In anything, I think my most effective role is as a role model. I was lucky that I was interested in and worked to follow natural parenting principles from the time of my first pregnancy in 1984. I'm lucky that my children are grown-up examples that natural parenting principles – including breastfeeding, baby wearing, healthy living, attachment parenting, gentle discipline, and natural learning (which for my family included Montessori principles and homeschooling) – do work.
2. Prepare an attractive, orderly environment.
In the motif of natural parenting advocacy, my environment right now is my blog. I work to be consistent and encouraging in my posts. I hope that others will find some beauty in what I have to offer.
3. Demonstrate ideas.
In Montessori education, the teacher demonstrates materials and ways of interacting. The Montessori teacher offers to work with students and give demonstrations but doesn't force demonstrations upon anyone. In the same way, my blog posts, Facebook page, and Living Montessori Now Community are always available, giving ideas I've used and links to ideas I've discovered.
4. Allow freedom of choice.
And so we discovered that education is not something which the teacher does, but that it is a natural process which develops spontaneously in the human being. – Maria Montessori
I've been amazed to hear how my posts have affected people's lives. I realize that it's not because my knowledge is so great or I'm so perfect. It's because the individuals were ready to make a change, and I just happened to say the right thing at the right time.
Let us leave the life free to develop within the limits of the good, and let us observe this inner life developing. This is the whole of our mission. – Maria Montessori
Even though I'm a real believer in peace, love, and tolerance, there are times when I do need to say something. If individuals are dangerous to themselves and their children, then my role is to gently intervene. Otherwise, my role is to have faith that people will have an inner urging toward self-development and want to be the best parents they can be. Their exact parenting path is their choice and is usually the right one for their family.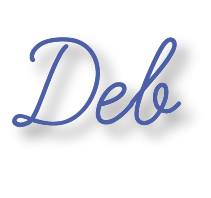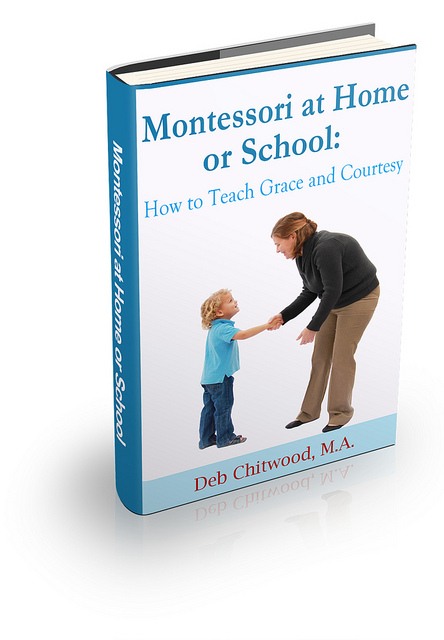 Learn more about my eBook Montessori at Home or School: How to. Teach Grace and Courtesy!
If this is your first time visiting Living Montessori Now, welcome! If you haven't already, please join us on our Living Montessori Now Facebook page where you'll find a Free Printable of the Day and lots of inspiration and ideas for parenting and teaching! And please follow me on Pinterest (lots of Montessori-, holiday-, and theme-related boards), Instagram, and YouTube. You can find me on bloglovin' and Twitter, too.
And don't forget one of the best ways to follow me by signing up for my weekly newsletter. You'll receive some awesome freebies in the process!