We've always had lots of books in our house. As homeschoolers, many of our walls were lined with bookcases filled with books. But whether you have many or a few books, Montessori book baskets can be an inexpensive, yet attractive way to feature books and make them easily accessible for young children.
Disclosure: This post contains affiliate links (at no cost to you).
Using Montessori Book Baskets for a Variety of Ages
My 19-month-old granddaughter, Zoey, has loved her book baskets since she was just a few months old. A book basket is still one of the first places she goes when she arrives at Grandma and Grandpa's house.
For babies and toddlers, it's good to have a majority of Montessori-friendly books. Those are books that emphasize reality and have photographs or realistic drawings. Montessori-friendly books for babies and toddlers don't have fantasy or talking animals. They're very helpful as babies and toddlers work to understand their world. (Note: There are some books that I feel are too good to omit, such as Goodnight Moon or Eric Carle books, even though they don't have realistic images.)
For preschoolers and older children, book baskets can be a great way to focus on a specific theme or simply have some favorite books easily within reach.
You might want to design a book nook for your book basket, have a child-size chair nearby, or just have a rug available for your child to sit or lie on when looking at or reading books.
Montessori Book Baskets for Babies, Toddlers, and Preschoolers – Video
Christina and Zoey show how we use book baskets in this video.
Related Bog Posts
Current Books in My Book Baskets
I rotate the books in the book baskets whenever I want to renew interest or feature some new books. And I still always keep some books available on shelves as well.
Living room book basket:
I bought Global Babies for Zoey's home when she was a newborn. Later, I bought this for my house. They're both great, although Global Babies is probably my favorite.
There's a whole series of books. Zoey LOVES them. They're rather advanced, so I just read as much as Zoey wants to hear.
This is another series Zoey loves.


Stop That Ball was the first longer fiction story that Zoey really enjoyed.
This has lots of fun moving parts!
Be sure to read the blog post and watch the video at "How to Teach Phonics with Montessori Letter Work" for important information on how to use the book.

Zoey loves this book! It's the book in the video that she asks to have read to her.
Office book basket:
This is one of my very favorite Bibles for young children because of the lovely drawings by Richard and Frances Hook.

Zoey always enjoyed this book, so I've kept it out. It has lovely pictures and message, and I like that it helps her understand what she was like as a baby.
I also have a category with lots of themed book recommendations for a variety of ages.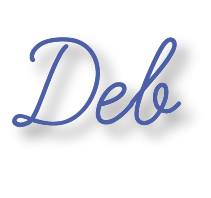 Learn more about my eBook Montessori at Home or School: How to. Teach Grace and Courtesy!
If this is your first time visiting Living Montessori Now, welcome! If you haven't already, please join us on our Living Montessori Now Facebook page where you'll find a Free Printable of the Day and lots of inspiration and ideas for parenting and teaching! And please follow me on Instagram, Pinterest (lots of Montessori-, holiday-, and theme-related boards), and YouTube. While you're here, please check out the Living Montessori Now shop.
And don't forget one of the best ways to follow me by signing up for my weekly newsletter. You'll receive some awesome freebies in the process!