Montessori cultural activities are some of my favorites. They typically include geography, history, general science, botany and zoology, music, and art.
Homeschool Tips for a Montessori Cultural Area
By following Montessori principles, you can add activities to a low shelf or shelves grouped together in the appropriate curriculum area. You don't need to have the complete cultural curriculum or school-quality materials.
For instance, I just had the complete set of beautiful, wooden maps because of the Montessori school I previously owned. In our homeschool, the cultural materials were compressed into a few shelves in our homeschool and rotated regularly. Also, art activities aren't visible in the photo because I placed the art activities near the writing activities.
Cultural Activities and Links
I've included links to a number of sites that have helpful, free Montessori cultural activities and/or albums.
Here are links to some sites with Montessori cultural activities:
Montessori Primary Guide included the cultural subjects in the language section because the Montessori cultural activities have an important language component. Montessori Primary Guide has discussions of art, music and dance, geography, history, biological science, and physical science.
Montessori Teachers Collective has a free online cultural scope and sequence for ages 3-12 and free online Great Lessons, timelines, and history and biology albums for ages 6-9.
I have a wonderful free American Montessori Society (AMS) Geography Album made by Karen Tyler of KHT Montessori for anyone who signs up for my newsletter/mailing list.
You can sign up for my newsletter here.
Photos in collage:
Montessori Materials has free downloadable materials in the cultural areas of geography, history, science, music and art.
North American Montessori Center has a Montessori science overview and posts on other cultural activities.
Montessori World has activities in handiwork and music.
Montessori Album has a number of cultural activities with presentations.
Wikisori has separate categories for cultural and science.
Magical Movement Company has a full Montessori curriculum and e-courses related to music and the arts.
Miss Barbara has lesson ideas and links for the Great Lessons.
Mont Home has a number of geography and other cultural activities.
Montessori Mom has lots of science activities.
My Montessori Journey has a number of posts on Montessori geography, science, and art.
Montessori for Everyone has articles on continent boxes, geography and botany charts, and history plus free cultural downloads.
I have a post with information about free online access to comprehensive Montessori scope and sequence from Montessori Compass and The Montessori Foundation.
For more free downloadable cultural activities, see my post Free Montessori Materials Online.
I have a category with a huge number of posts with cultural activities.
You can find organization of many of my cultural posts in my post on "Montessori Cultural Areas and Activities for Multi-Level Learning."
You'll find many Montessori cultural videos in my "Free Montessori Cultural Videos" post.
Amazon Affiliate:
Does your child have a favorite cultural area?
See the rest of the posts in my Montessori curriculum areas series here: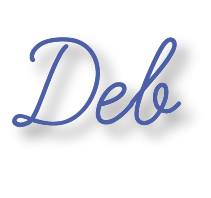 Learn more about my eBook Montessori at Home or School: How to. Teach Grace and Courtesy!
If this is your first time visiting Living Montessori Now, welcome! If you haven't already, please join us on our Living Montessori Now Facebook page where you'll find a Free Printable of the Day and lots of inspiration and ideas for parenting and teaching! And please follow me on Instagram, Pinterest (lots of Montessori-, holiday-, and theme-related boards), and YouTube. While you're here, please check out the Living Montessori Now shop.
And don't forget one of the best ways to follow me by signing up for my weekly newsletter. You'll receive some awesome freebies in the process!