The importance of learning to read and write doesn't need emphasis. The question is, what is the best way to learn to read and write? Montessori education has a proven track record by using indirect preparations along with phonics to develop the skills needed for reading and writing.
North American Montessori Center has an article on the development needed before a child is ready to read.
Montessori Language Activities at Home
The attractive language materials in the photos are part of a complete Montessori school curriculum. Remember, you don't need to create a Montessori school at home. Find what works for you.
My posts on buying Montessori materials and finding free Montessori materials online have links to numerous language materials appropriate for use at home. My post on DIY beginning Montessori phonics also has links for making some of your own language materials.
Montessori Language Activities and Links
Here are links to some pages with information about Montessori language activities:
Montessori Primary Guide also has a thorough introduction to Montessori language activities, including oral language, written language, handwriting, reading, reading analysis, writing and reading, and cultural work related to language. There are also videos for introducing metal insets (pre-writing) and sandpaper letters.
Montessori Teachers Collective has a free online language scope and sequence for ages 3-12 and free online language album for ages 6-9.
Photos in collage:
Montessori World has an overview of language activities as well as a Margaret Homfray video series on helping children learn to read.
Wikisori has many language activities.
Montessori Album has many language activities.
Maitri Learning has a helpful post showing a variety of language shelves and ideas for setting up language.
Montessori Mom has a section on reading readiness with links (in the left sidebar) to individual reading activities beginning with the movable alphabet.
Montessori for Everyone has photos and descriptions of their Montessori homeschool language curriculum.
I have a post with information about free online access to comprehensive Montessori scope and sequence from Montessori Compass and The Montessori Foundation.
I have a category of posts of language activities.
I have a roundup post with DIY beginning Montessori phonics that contains lots and lots of language resources for both toddlers and preschoolers.
I also have a post with favorite phonics materials for preschoolers.
You'll find many Montessori language videos in my "Free Montessori Language Videos" post.
Amazon Affiliate:
Do you have a favorite Montessori language activity?
See the rest of the posts in my Montessori curriculum areas series here: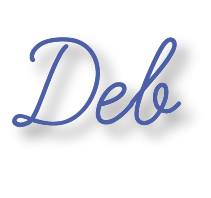 Learn more about my eBook Montessori at Home or School: How to. Teach Grace and Courtesy!
If this is your first time visiting Living Montessori Now, welcome! If you haven't already, please join us on our Living Montessori Now Facebook page where you'll find a Free Printable of the Day and lots of inspiration and ideas for parenting and teaching! And please follow me on Instagram, Pinterest (lots of Montessori-, holiday-, and theme-related boards), and YouTube. While you're here, please check out the Living Montessori Now shop.
And don't forget one of the best ways to follow me by signing up for my weekly newsletter. You'll receive some awesome freebies in the process!