It can seem overwhelming to think about Montessori homeschooling at the elementary level. But the resources available today make it much easier to be a Montessori elementary homeschooler. Today, I want to share some helpful posts and sites with lots of information and inspiration for Montessori elementary homeschools.
Disclosure: This post contains some affiliate links (at no cost to you.)
Montessori Elementary Blog Posts and Information
These aren't all homeschool related, but I think they're helpful for Montessori homeschoolers by giving information about the Montessori elementary curriculum.
Montessori elementary posts, including "Working with Elementary Kids" (photo), "Seven Things to Do in Elementary Every Day," "The Five Great Lessons of the Elementary Curriculum," and "Workplans for Elementary" from Montessori for Everyone
North American Montessori Center has many elementary posts available by searching "elementary" at the NAMC blog.
MontessoriKiwi (posts about Montessori 6-12)
Villa di Maria Montessori School lower elementary posts and lower elementary posts
Newton Montessori School elementary posts
Middle and High School Posts from Montessori Muddle (helpful for advanced elementary students)
Elementary and Erdkinder Posts from Lessons of a Dad
Montessori Elementary Grammar Materials from Montessori Print Shop
Montessori Scope and Sequence (goes through age 12) from Montessori Compass and The Montessori Foundation
Montessori Elementary Inspiration on Instagram
Many of the homeschool blogs below have Instagram accounts that include elementary homeschool inspiration. Here are a couple of elementary Montessori teacher-run accounts that share more on Instagram.
@3mm.montessori has lots of helpful information for ages 6-12 on Instagram along with online courses for parents of children 6-12.
@montessorifortheworld is a Montessori 6-9 teacher who has a mentorship program and also has a huge amount of information for both elementary teachers and homeschoolers in her highlights.
@mainly.montessori has Montessori elementary ideas and courses for homeschoolers.
@montessori.elementary has posts with helpful information for teachers or Montessori homeschoolers
@montessori_elementary also has posts with helpful information about Montessori elementary activities.
@ourmontessorilife has a mixture of 3-6 and 6-9 posts.
Be sure to check out the hashtags #elementarymontessori and #montessorielementary.
Inspiration and Ideas from Montessori-Inspired Elementary Homeschools
Some of the following homeschools have both Montessori primary and Montessori elementary activities. So, just use what is right for your own child. (Note: the photos in this post are of some of the more traditional Montessori activities, although many of the Montessori elementary blogs also include creative Montessori-inspired unit studies and other creative Montessori elementary ideas.)
Many of the Montessori elementary homeschools use a mixture of Montessori and other curriculum materials, so you'll often have to watch for what is specifically Montessori and what isn't. Most will use a Montessori approach to learning even with other materials. In general, I'm featuring blogs here that have Montessori elementary activities that are distinct from Montessori preschool activities.
Should You Use Unit Studies? (with links to my unit studies posts that often have Montessori-inspired elementary resources at the end) and How to Create a Unit Study (what we used in our homeschool – a blend of KONOS unit studies with Montessori activities mixed in)
Every Star Is Different (Every Star Is Different has a mixture of preschool and elementary activities, although Renae and Jason homeschool elementary- and middle-school-aged children and have a strong focus on those ages. I have a number of review posts about Every Star Is Different printables for preschool through elementary.)
George Family – Montessori at Home
Homeschool Escapade (Photo from Grammar)
Making Montessori Ours (Photo from Our Introduction to Pronouns)
Mi Escuelita Montessori (Photo from School Days)
Middle of Somewhere (Photo from Loving Elementary Learning)
Montessori Elementary at Home (has posts from homeschool and Montessori school)
Montessori ici (now Three Oaks)
Montessori Nuggets and Montessori Trails: Our Montessori Path Through Life
The Joys of Montessori Homeschooling
The Pinay Homeschooler (Jae has preschool activities for her younger son along with elementary activities for her older son. Photo from "First Great Lesson: Study of Elements and the Periodic Table.")
We Don't Need No Education (Photo from Weekly Wrap-Up) and Montessori Makers
What DID We Do All Day? (Photo from Modified Second Great Lesson) – blog is no longer available
Montessori Elementary Series
You'll find even more Montessori elementary posts in my Montessori elementary category.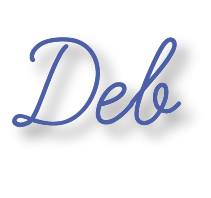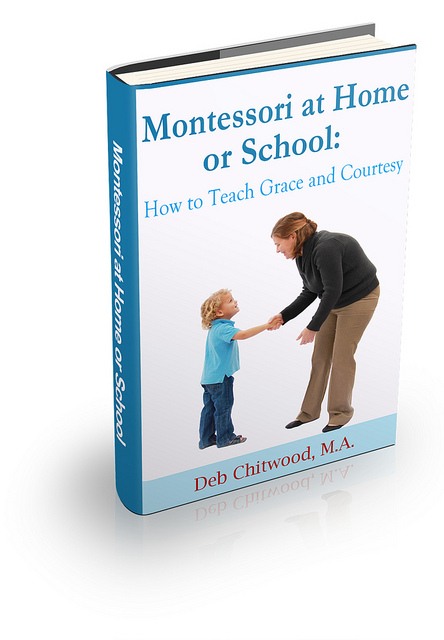 Learn more about my eBook Montessori at Home or School: How to. Teach Grace and Courtesy!
If this is your first time visiting Living Montessori Now, welcome! If you haven't already, please join us on our Living Montessori Now Facebook page where you'll find a Free Printable of the Day and lots of inspiration and ideas for parenting and teaching! And please follow me on Pinterest (lots of Montessori-, holiday-, and theme-related boards), Instagram, and YouTube. You can find me on bloglovin' and Twitter, too.
And don't forget one of the best ways to follow me by signing up for my weekly newsletter. You'll receive some awesome freebies in the process!