February is one of the most popular times for a dental health unit, since it's Dental Health Month. But it's fine to have a dental health unit any time of the year. Self care is always important!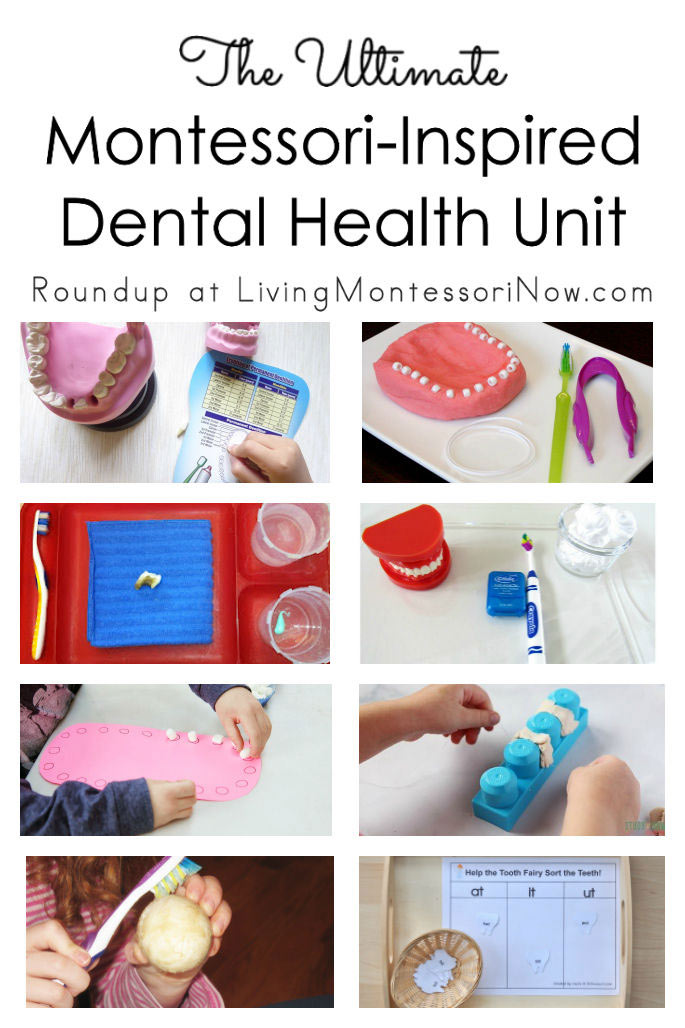 Care of self is an essential part of the Montessori practical life curriculum. While it's important to focus on dental health and teeth cleaning in a dental health unit, you can add any teeth-related activities for interest and to work on skills in various curriculum areas. You might have a focus on dental health in a community helpers unit, "all about me" unit, personal hygiene unit, or prevention unit.
Disclosure: This post contains some affiliate links (at no cost to you).
Teeth Materials
Free Teeth Development Nomenclature Cards and Dental Lessons – Definition Cards from The Pinay Homeschooler
Free Parts of a Tooth 3-Part Cards from Homeschooling My Kinetic Kids
Free Teeth and Tooth Fairy Multi-Book Theme Unit from Homeschool Share
Free Teeth Diagram from Education.com
Montessori Parts of the Mouth Cards (available for purchase) from Montessori Nature
Free Dental Health Printables from A Teaching Mommy
Free Dentist Printable Packs from Royal Baloo
Free Tooth Fairy Pack from 3 Dinosaurs
Teeth Books at Montessori Services
The lovely Shadow Album by Nancy Kopman (on Amazon or iTunes) has a fun "Brush Your Teeth" song.
Montessori-Inspired Dental Health Activities and Teeth-Related Activities
Brushing Teeth from Montessori Mom
Dental Health Activities from Our Montessori Story
The Soda and Egg Brushing Experiment (including math activities as well as dental health activities) at From the Hive
Dental Health Science Teeth Experiment from Pre-K Pages
Activity of the Week – Montessori-Inspired Trays for Care of Self
Homeschool Theme: Dentist and Teeth from The Nature of Grace
Home Montessori Preschool: Dental Health Unit from Nightchayde
Model Mouth Craft for Preschoolers from Teaching Mama
Making a Playdough Model Mouth with Teeth from Our Time to Learn
Parts of a Tooth Playdough Model from Primary Theme Park
Dental Hygiene Activities for Preschoolers from The Preschool Toolbox
Brushing Teeth the Montessori Way (for a baby, giving choices and showing respect) from Ups and Downs of O
Healthy Teeth Lesson Plan from Meet Penny
Dental Health Theme from Pre-K Pages
Dental Project from Non-Native Mommy
Activities for Dental Health Month from Jewels
Dental Unit from Journey to Josie
Routine Chart (including tooth brushing) from Nurturing Learning
D is for Dentist from Life with Moore Babies
Dental Health Sensory Play from Still Playing School
Brush Your Teeth Preschool Craft from Paper and Glue
Spooning Shark's Teeth
Dental Health Unit Study Pinterest Board
Dental Health Unit Study Pinterest Board
I have a Dental Health Unit Study Pinterest board with teeth-related activities of all types.
I hope these are helpful for your dental health unit!
You'll find many more Montessori activities for care of self here.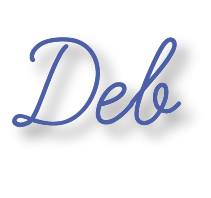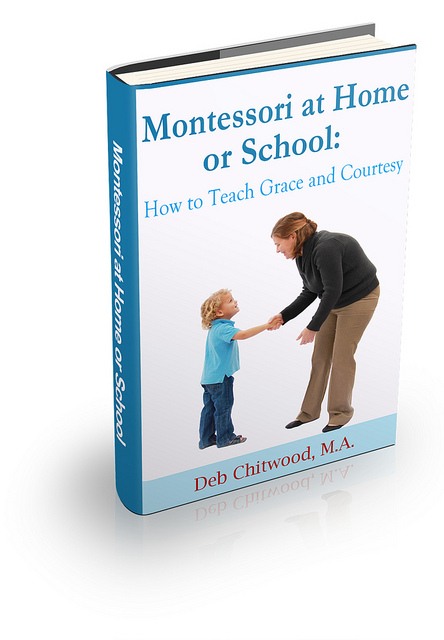 Learn more about my eBook Montessori at Home or School: How to. Teach Grace and Courtesy!
If this is your first time visiting Living Montessori Now, welcome! If you haven't already, please join us on our Living Montessori Now Facebook page where you'll find a Free Printable of the Day and lots of inspiration and ideas for parenting and teaching! And please follow me on Pinterest (lots of Montessori-, holiday-, and theme-related boards), Instagram, and YouTube. You can find me on bloglovin' and Twitter, too.
And don't forget one of the best ways to follow me by signing up for my weekly newsletter. You'll receive some awesome freebies in the process!