I'm having fun creating Montessori-inspired music appreciation activities! I've already shared ideas for Montessori-inspired activities for Peter and the Wolf and Montessori-inspired activities for Swan Lake. Today, I want to share some activities to go along with the launch of Maestro Classics' latest title, Carnival of the Animals. Carnival of the Animals is another classical music album that's great for multi-level learning … and fun for parents and teachers, too!
Disclosure: Except for the puppet theater, I received free copies of the materials used in this post. (This post also contains affiliate links at no cost to you.)
I would typically introduce Peter and the Wolf before Carnival of the Animals because the instruments are more clearly differentiated, and the story is more realistic. Still, there are ways even children as young as 3 years old could have fun with Carnival of the Animals. I love the Maestro Classics version featuring the London Philharmonic Orchestra along with entertaining and informative tracks on the CD.
Carnival of the Animals CD/MP3
Lions roar, elephants dance, roosters whistle, and fossils clatter. A brilliant new child-friendly recording. The fully illustrated program book includes the complete Ogden Nash verses.
I love introducing poetry to children, and Carnival of the Animals is an especially great way to introduce poetry along with classical music. Ogden Nash poems are used throughout first track in the work for narrator and orchestra. As usual, the London Philharmonic Orchestra makes listening a pleasure even for accomplished musicians.
Young children would enjoy moving like the animals along with the music as well as watching (or, especially, performing) a Carnival of the Animals puppet show using animal puppets. When my children were middle-school age and older, we often listened to CDs as we drove to their sports- or dance activities. Maestro Classics' Carnival of the Animals is interesting enough to be a perfect travel CD for homeschoolers.
I also found the "About the Composer: Camille Saint-Saëns" track by Bonnie Simon and "About the Music" track by conductor Stephen Simon very interesting. The "About the Music" track is rich with information about the music … telling how it correlates with the animals and explaining how humor is shown throughout.
Activities for Carnival of the Animals
Movement to the Music



One of my favorite ideas for children as young as three years old is for them to simply move like the animals in the poems during the music and narration. You know the children in your homeschool or classroom. If you have a number of ages and levels, you would have to decide if this would be a good activity for the younger children to do alone or to do while older children are doing another activity along with the music and narration.
Carnival of the Animals Puppet Show with Puppet Theater
Another activity that's great for young children is a puppet show. Crafterina has a Carnival of the Animals Puppet Theater PDF Kit for $6.50. It's very easy to just print out on cardstock, cut apart the pieces, and glue the parts together. I attached the animals to wooden dowels from a craft store. The puppet theater would work well for circle time or for a group of children who want to go through the story together during individual work time.
I always had a reading/listening corner in my Montessori school and homeschool. With a CD player or MP3 player (depending on which version of Carnival of the Animals you use), you can give children the choice to listen to Carnival of the Animals and act out the story with puppets whenever they wish. You could actually have a Carnival of the Animals table set up with a puppet show and other activities, or you could have the materials for the puppet show available on a tray similar to the one above.
Carnival of the Animals Puppet Show Using Stick Puppets
Stick puppets are another version of puppet show that would be wonderful for circle time or for children to use individually. For my stick puppets, I printed out the visuals for each poem in the Maestro Classics Carnival of the Animals PDF booklet. If you include a puppet for the image and verse about Camille Saint-Saëns, you'll have 15 puppets to go along with the verses. While the children are listening to the story, the children could hold up their puppet character when its verse is narrated. It was simple to create stick puppets using the Carnival of the Animals PDF booklet (that came with downloadable MP3s) ($9.98 for Mp3s and booklet). I just printed out the pages with Ogden Nash verses, laminated each page, cut out the images, and glued them to craft sticks.
Note: If you have the CD rather than MP3/PDF booklet, you could print out images from a site such as Phillip Martin Clip Art (whimsical animals). If you prefer realistic images for younger children, you can find them online as well.
During circle time, older children could even hold up instrument cards when their instrument is featured. This isn't as easy as it is for Peter and the Wolf, so I would only introduce that when children are familiar with the featured instruments and are comfortable identifying some instruments.
Carnival of the Animals Featured Instruments Layout
Montessori Print Shop has Musical Instrument Cards ($0.99) and Musical Instrument Cards Set 2 ($0.99). There are 23 instruments in set 1, and 20 instruments in set 2.
For this activity, I used instrument cards for piano, violin, double bass, flute, celesta, clarinet, xylophone, and cello. I used some cards from both packs to match the featured instruments from Carnival of the Animals as in the layout. A large rug from Montessori Services was the perfect size for the layout.
You'll find ideas for preparing and using the materials in the "Learn How To" section of Montessori Print Shop. Even though I love laminate edges and always left laminate edges as a Montessori teacher, I used the simpler Method #3 as a homeschooler. You know your own children and which level of cutting/laminating preparation is necessary for your homeschool. I use a method similar to Little Schoolhouse in the Suburbs to make folders for the 3-part cards, although there are other great ideas online for storing nomenclature cards. I would typically have one CD out at a time, so I could just rotate the instrument cards needed for the CD that's on display.
Carnival of the Animals Poetry Basket
You could put together a fun Montessori-inspired poetry basket to go along with one or more of the Ogden Nash poems.
Kids' Music Activities Pinterest Board
You'll find a variety of music activities for many levels on my Kids' Music Activities Pinterest Board.
Unless you're an accomplished musician, you'll probably be amazed at how much you learn about music along with with your children and/or students. Even if you're an accomplished musician, you're still likely to learn something. I'd love to hear about your music appreciation adventures! 🙂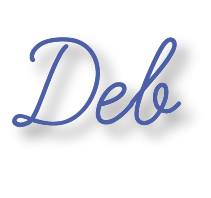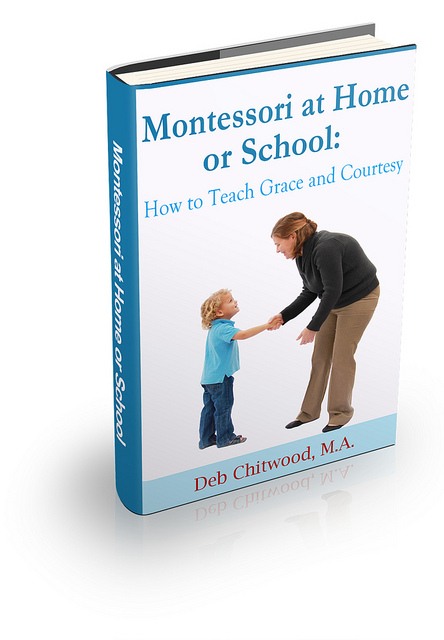 Learn more about my eBook Montessori at Home or School: How to. Teach Grace and Courtesy!
If this is your first time visiting Living Montessori Now, welcome! If you haven't already, please join us on our Living Montessori Now Facebook page where you'll find a Free Printable of the Day and lots of inspiration and ideas for parenting and teaching! And please follow me on Pinterest (lots of Montessori-, holiday-, and theme-related boards), Instagram, and YouTube. You can find me on bloglovin' and Twitter, too.
And don't forget one of the best ways to follow me by signing up for my weekly newsletter. You'll receive some awesome freebies in the process!