Regardless of the climate where you live, it's fun to make some snowmen activities during the winter (or summer in the Southern Hemisphere)!
If you've been following my blog, you know I'm a real fan of the great ideas and printables I find online. I love how simple they make it for teachers and parents to create attractive, inviting activities for school or home.
Disclosure: This post contains some affiliate links (at no cost to you).
I'm a real fan of the great ideas and printables I find online. I love how simple they make it for teachers and parents to create attractive, inviting activities for school or home. As a Montessorian, I typically use printables to create hands-on activity trays.
The snowman color printables I used are no longer available, but Gift of Curiosity has free snowman colors with 8 colors. You can get free Spanish color cards from Homeschool Creations.
I especially like these printables because they use the 11 colors in the Montessori Color Box 2: red, blue, yellow, orange, purple, green, pink, white, gray, brown, and black. You'll notice in the snowman printables that only the color of the snowman's hatband, scarf, and word name varies. There aren't variations in size or shape that could confuse the child. Isolation of difficulty is a Montessori principle that helps children most easily learn a specific concept.
Of course, I always like to use a traditional Montessori material and presentation to introduce a concept like colors. I have a post with lots of links to ideas for DIY Color Tablets that work well for home or preschool use outside of a traditional Montessori school. Activity trays created with printables are great as extensions to reinforce the initial introduction. Seasonal activity trays help create and renew interest.
Here are some Montessori-inspired snowman color activities to help preschoolers with a number of skills:

Snowman Color Activities

Materials (and preparation tips):
Snowman color printable and Spanish color printable (optional).
Materials for printing, cutting, and laminating printables.
Activity tray. I show a number of different options in my photos, but you only need one tray for this activity. I show an inexpensive wooden tray from a hobby store. My Christmas tray is a Christmas appetizer tray. I've often found inexpensive trays at thrift shops, dollar stores, or the Target dollar section. Update: I now often use the inexpensive Multicraft wooden trays. In Montessori education, there's only one of each activity, encouraging children to take turns or work together cooperatively. So you only need to prepare one activity tray of a specific activity if you're creating a Montessori-inspired activity for your preschool classroom.
3 small containers for an undivided tray. Unless I have a divided tray (like the Christmas tray or blue tray), I like to have small containers of some sort for small labels and objects needed for the activity. I just used parts of a bead storage container from the hobby store for the small containers on the wooden tray. I tend to keep my eyes open for small, attractive containers that will work well with activity trays.
Tweezers and fuse beads in 11 colors. Pony beads would be wonderful if you can find them in brown. I used fuse beads because it was easier to find all 11 colors.
When preparing the activity, make it as attractive and orderly as possible. Typically, you'll want to arrange your materials in left-to-right order on the tray as an indirect preparation for writing and reading.
For a young preschooler, you might just need red, yellow, and blue. (I recommend preparing the materials for more advanced levels as well so they'll be ready when the child is ready for them.) The Spanish word cards are optional, but they're a nice addition for older children who are already comfortable with identifying colors. The tweezers and fuse beads are also optional, but they add a practical life activity that especially focuses on eye-hand coordination.
You'll need a low shelf or shelves for the activity trays in your classroom or home where the children can easily reach them, allowing for freedom of choice in their activities. Activity trays on shelves are wonderful ways to have activities available when children have an urge to repeat an activity or are drawn to an activity because of the needs of a sensitive period.
Especially if you have more than one child, it's helpful if you have a few rugs in the room so a child can lay out the materials for an activity on a rug on the floor. The rug is helpful for defining the child's workspace. Rugs can be rolled up and stored in a container in a corner of the room.
Presenting the Activity
If you're presenting to a large group, go to the rug container, get a rug, and roll it out on the floor in front of you. For an individual child or small group, it's helpful to use a rug if you're presenting an activity on the floor.
Go to the shelf where the activity tray is located, pick up the tray with both hands, and carry it to your rug or to a table.
For a large-group presentation in a preschool, generally the children will be seated in a circle. Present the activity facing toward the group. If you're presenting to an individual child, have the child sit to your left if you're right-handed so that you don't block the child's view with your arm.
Lay out the snowmen in one or more rows on the rug or table, starting at the left and working to the right.
Lay out the snowmen hats in mixed order below the snowmen.
Show how to find the first snowman hat and place it on the snowman's head, saying the color name.
In Montessori education, activities are presented slowly with precise movements. As few words as possible are used. In another preschool environment, you may want to adapt the presentation according to your own teaching style.
Often at this point in a group presentation, I'll ask someone in the group if they'd like to match another snowman's hat. I might go around the group giving the children turns matching snowmen with hats and then snowmen with Spanish word cards. While older children might focus on reading the Spanish words, younger children can match the words by the color shown on each card. With an individual child, I'll let the child join in when he or she feels ready.
Show how to use the tweezers to match the fuse beads to the snowman's buttons. A young preschooler could use his or her fingers to add the fuse beads if tweezers are too difficult.
When you're finished presenting the activity, put the activity away on the shelf. Always show how to clean up and put away an activity when you first present it. If you had a rug out for the activity, roll the rug up and put it away.
Other Extensions/Variations
Have a color hunt in your classroom or home.
Introduce color names in other languages.
I hope you have some winter fun with colors!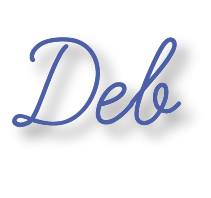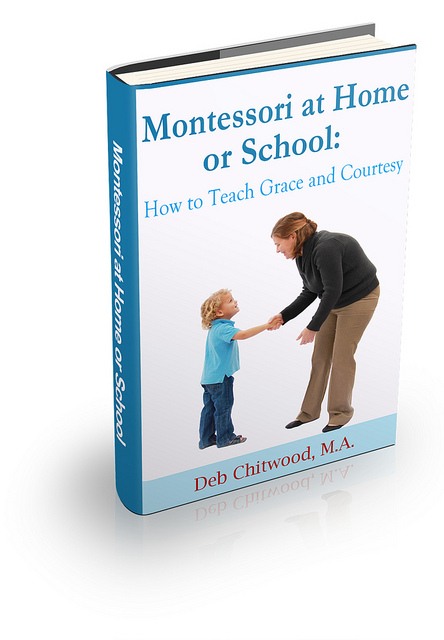 Learn more about my eBook Montessori at Home or School: How to. Teach Grace and Courtesy!
If this is your first time visiting Living Montessori Now, welcome! If you haven't already, please join us on our Living Montessori Now Facebook page where you'll find a Free Printable of the Day and lots of inspiration and ideas for parenting and teaching! And please follow me on Pinterest (lots of Montessori-, holiday-, and theme-related boards), Instagram, and YouTube. You can find me on bloglovin' and Twitter, too.
And don't forget one of the best ways to follow me by signing up for my weekly newsletter. You'll receive some awesome freebies in the process!