I have a roundup of living and non-living activities. In a Montessori primary (preschool) curriculum, the next step in the science curriculum after living and non-living classification is plant and animal classification.
It's natural to introduce plant and animal themes in the spring, and it helps if children understand the differences between living and non-living and plants and animals first. Today, I'll share some resources for helping children understand the differences between plants and animals.
Disclosure: This post contains affiliate links at no cost to you.
Montessori Plant and Animal Classification

Michael Olaf shares resources for introducing plants and animals to ages 1-3.
The free online Montessori World album includes care of plants and animals, an important part of giving children an introduction to live plants and animals.
Montessori Compass and Montessori Foundation have a free online Montessori scope and sequence with plant and animal sorting that includes categories for plants, animals, and fungi.
NAMC Montessori Teacher Training Blog has a lesson showing animal classification using matryoshka, or Russian nesting dolls.
Montessori Print Shop has plant or animal sorting cards with 14 plant cards, 14 animal cards, and control chart (plus 2 cards stating 5 differences between plants and animals) available for purchase.
Montessori for Everyone has plant and animal sorting cards with 12 plant cards and 12 animal cards available for purchase.
The Helpful Garden has free plant and animal sorting cards with 6 plants and 6 animals.
If you'd prefer your materials already printed and laminated, Montessori Services has a set of plant and animal classification cards.
Counting Coconuts has plant and animal sorting using the Montessori for Everyone cards.
The Work Plan shares how they introduced plant and animal sorting in their school.
To the Lesson! has a plant and animal sorting activity with cutting and gluing.
Trillium Montessori changes its living/non-living and plant/animal sorting activities according to theme. For example, you'll find January plant and animal sorting, Asia plant and animal sorting, South America plant and animal sorting, and spring plant and animal sorting (photo).
Have you used a plant or animal sorting activity in your homeschool or school?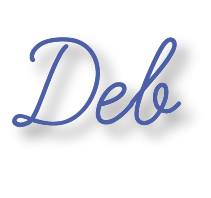 Learn more about my eBook Montessori at Home or School: How to. Teach Grace and Courtesy!
If this is your first time visiting Living Montessori Now, welcome! If you haven't already, please join us on our Living Montessori Now Facebook page where you'll find a Free Printable of the Day and lots of inspiration and ideas for parenting and teaching! And please follow me on Instagram, Pinterest (lots of Montessori-, holiday-, and theme-related boards), and YouTube. While you're here, please check out the Living Montessori Now shop.
And don't forget one of the best ways to follow me by signing up for my weekly newsletter. You'll receive some awesome freebies in the process!