Table setting is a practical life skill that can give your preschooler extra confidence and independence … and give you some extra help. Knowing how to set a table can also help your child feel comfortable in social situations, especially if you've given grace and courtesy lessons introducing the placement of dishes and silverware within the setting.
Preparing a Table Setting Activity
Here are some posts with wonderful ideas for preparing a table setting activity:
My Montessori Journey has a table setting tray prepared using an inexpensive placemat and permanent marker to trace around the pieces of the place setting. That's what I did for my school placement during my master's dissertation work.
Simply Montessori also purchased inexpensive placemats and traced around the dinnerware with a permanent marker. You could draw a similar setting and just add the outlines for a napkin and glass, or draw a more formal setting if you want to prepare your child for a formal dinner with more forks and knives. Simply Montessori also has links to placemats that can be printed out.
Counting Coconuts has a table setting activity with an attractive placemat you can purchase.
Montessori ici used a variation of a tutorial from Simple Kids to prepare lovely placemats.
I have a shadow-matching table setting tray using a free printable in my Thanksgiving Grace and Courtesy post.
North American Montessori Center has a napkin folding activity.
Montessori for Learning has a post on using table setting as a practice in mindfulness, putting "each piece down on the table slowly, and with purpose… and taking the time to step back and reflect on our work."
Note: Emily Post has an article "Informal Place Setting" which helps illustrate a typical table setting for a 3-course meal.
Table Setting for Kids at Pinterest
I have a Pinterest board of Table Setting for Kids. There are many links to place settings you can print out, purchase, or make yourself. Just choose the placemat and table-setting activity for your home or school according to whatever type of place setting you'd like. Have fun! 🙂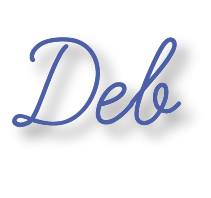 Learn more about my eBook Montessori at Home or School: How to. Teach Grace and Courtesy!
If this is your first time visiting Living Montessori Now, welcome! If you haven't already, please join us on our Living Montessori Now Facebook page where you'll find a Free Printable of the Day and lots of inspiration and ideas for parenting and teaching! And please follow me on Instagram, Pinterest (lots of Montessori-, holiday-, and theme-related boards), and YouTube. While you're here, please check out the Living Montessori Now shop.
And don't forget one of the best ways to follow me by signing up for my weekly newsletter. You'll receive some awesome freebies in the process!