This is an especially good time to focus on grace and courtesy if you have any family gatherings coming up. Even if you don't have any family gatherings this week or don't celebrate Thanksgiving in your country, it's also a good time to focus on etiquette before the December holidays.
Young children need lots of practice with etiquette techniques, and the more opportunities you can provide for practice the better. Today, I'll share some posts and ideas for helping your child become comfortable with etiquette rules for holiday gatherings.
General Grace and Courtesy and Help Greeting Relatives
Grace and courtesy games can be especially helpful in giving your child lots of practice with manners in a fun and non-threatening way: Grace and Courtesy Games at Home or School.
Greeting relatives and others at Thanksgiving or any large family gathering is very difficult for children who are feeling shy, so allow plenty of opportunities for practice. And don't worry if your child isn't able to demonstrate perfectly the manners you practiced earlier. Here are tips for the best possible experience: How to Help Your Child Feel Comfortable Greeting Relatives.
Table Setting
Children can show good manners by helping with the table setting at holiday times. Work with table setting can also help children begin to understand silverware and dish placement that they'll need to know for more advanced table-etiquette rules.
Cassie from 3 Dinosaurs created a free Dishes Pack that can be used to prepare many hands-on activities for skills such as language and math skills. It can also be used to help preschoolers learn basic table setting.
The above photo shows a table-setting activity I put together using the shadow matching printable from the dishes pack. After using an activity like this for matching, the shadow matching printable could also be used as a control chart for a child to use when setting the table using real dishes.
There are lots of ideas for teaching table setting in this post: Table Setting. There are also many free printable placemats if you check out my Pinterest board linked to in the post.
Table Manners

Give your child some basic introductions to table manners before any holiday meal: How to Teach Your Child Table Manners for Holiday Gatherings.
For all the etiquette rules your child will need from ages 2-12 (along with Montessori ideas for teaching them), see my eBook Montessori at Home or School: How to. Teach Grace and Courtesy!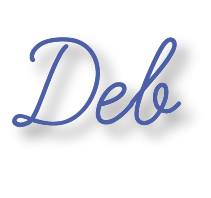 If this is your first time visiting Living Montessori Now, welcome! If you haven't already, please join us on our Living Montessori Now Facebook page where you'll find a Free Printable of the Day and lots of inspiration and ideas for parenting and teaching! And please follow me on Instagram, Pinterest (lots of Montessori-, holiday-, and theme-related boards), and YouTube. While you're here, please check out the Living Montessori Now shop.
And don't forget one of the best ways to follow me by signing up for my weekly newsletter. You'll receive some awesome freebies in the process!