M is one of my favorite letters … it includes both mom and Montessori. Two of my most meaningful and important roles in life have come from becoming a mom and making Montessori education a huge part of my life!
I've created a word art freebie for "M is for Montessori." To download the "M is for Montessori" word art (without watermark), click here, then right click on the image and choose "Save Picture As . . ." Feel free to use that for printing. If you share the image online, please use the watermarked image and link to this blog post and/or the Living Montessori Now Facebook page.
M is for Maria Montessori
M is for Maria Montessori (1870-1952), the first female physician in Italy, who founded a system of education based on observation of and respect for the child.
Dr. Montessori started the first Montessori school in a housing project in Rome in 1907, calling it "Casa dei Bambini" or Children's House. Today, Montessori schools can be found throughout the world. There are both public and private Montessori schools. While Montessori preschools are most common, Montessori schools can go through high school.
"Nurturing the Love of Learning: Montessori Education for the Preschool Years"

M is for Montessori Principles
The most important principle you'll hear from Montessori philosophy is one that you can use throughout your child's life: follow the child. "Help me to do it by myself" is another of the most commonly heard– and important – principles from Montessori education.
Many Montessori principles can be applied to any preschool situation, whether it's at home or in a school. Parents can create a Montessori-friendly home if their child attends a Montessori school, any other type of school, or is homeschooled.
Some Montessori principles that can be applied anywhere:
Follow the child.
Respect and encourage the child.
Give freedom of movement (as long as children aren't in danger or misusing that freedom).
Encourage independence and decision-making.
Provide as many opportunities for hands-on learning as possible.
Emphasize practical life (daily living) and sensorial activities during the preschool years.
Prepare and maintain an orderly and attractive environment.
Provide child-size materials and real child-size tools. Low shelves with materials on trays and child-size tables and chairs are important features of Montessori early-childhood education.
Don't interrupt a child's work cycle. Allow children to choose their activities and work uninterrupted to develop an ever-increasing ability to concentrate.
Demonstrate how to do activities.
Isolate the difficulty in an activity whenever possible. For example, when introducing colors, have materials that vary in color but not shape or size.
M is for Montessori Method of Education
Montessori as a method of education can be used in homeschools as well as Montessori schools, and elements can be used in other school environments.
Montessori Curriculum
Amazon Affiliate:




Montessori Techniques
Anyone who has young children or works with young children can relate to Maria Montessori's words:
"The most important period of life is not the age of university studies, but the first one, the period from birth to the age six; for that is the time when man's intelligence itself, his greatest implement, is being formed. . . . Adults work to finish a task, but the child works in order to grow, and is working to create the adult, the person that is to be."
PREPARING MONTESSORI SPACES IN YOUR HOME
See "How to Create a Montessori-Friendly Home" for ideas for a number of levels. Here are some of my main home environment posts here:
See my Montessori Resources Page for many more Montessori posts and links.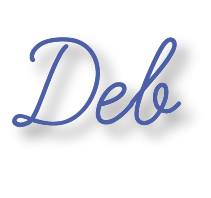 Learn more about my eBook Montessori at Home or School: How to. Teach Grace and Courtesy!
If this is your first time visiting Living Montessori Now, welcome! If you haven't already, please join us on our Living Montessori Now Facebook page where you'll find a Free Printable of the Day and lots of inspiration and ideas for parenting and teaching! And please follow me on Instagram, Pinterest (lots of Montessori-, holiday-, and theme-related boards), and YouTube. While you're here, please check out the Living Montessori Now shop.
And don't forget one of the best ways to follow me by signing up for my weekly newsletter. You'll receive some awesome freebies in the process!