We have lots of scrub oak trees in our yard, which are perfect sources for fall activities. If you have oak trees in your area, you have a wonderful resource for hands-on fall activities, too. Acorns are great for nature hikes as well as a multitude of learning activities. I've already written about the importance of nature and the outdoor environment.
Today, I'll share some ideas for acorn math activities that would be great for Montessori-inspired outdoor environments and any outdoor environment with access to a horizontal surface for drawing with sidewalk chalk. I love outdoor learning activities in the fall, and there's the added benefit of little to no preparation time for you.
Outdoor Acorn Math Activities
Acorn Numbers and Counters
Montessori cards and counters is a wonderful math material, but you don't need to buy a set for home use. There are inexpensive DIY versions you can make for any season, and outdoor numbers and counters don't even require any preparation on your part.
This activity includes a nature hunt for acorns with your child or class to start the activity. You can use a basket or bag to collect 55 acorns, or you can even use a wheelbarrow and toy dump truck like What DID We Do All Day? used when collecting pine cones for outdoor numbers and counters.
Write the numerals 1-10 with the sidewalk chalk. Your child could trace over the numerals if he or she is working on writing numerals.
I always demonstrate the activity by placing the counters (acorns in this case) in rows of two with a leftover acorn centered below the other rows. This clearly shows the number of acorns and gives a visual impression of odd and even.
You'll find lots of ideas for DIY cards and counters along with presentation ideas in my DIY Cards and Counters post. There are even more ideas for DIY cards and counters if you look at activities for a particular theme: Should You Use Unit Studies? (which includes a list of all my unit-studies posts and holiday-themed posts).
Small, Medium, and Large Acorn Activity
I prefer to do activities like introducing small, medium, and large outdoors. For a simple activity that generally won't be used that often, I love it when I can introduce the activity outdoors without preparation. I used the drawing-a-circle-by-using-a-string technique to make circles on the cement. I just held the string in place with my finger, which worked fine. Your child or class could choose how many acorns to sort into small, medium, and large circles.
Acorn Venn Diagram
Acorns offer an easy-to-prepare hands-on introduction to Venn diagrams. I just used the outer part of one circle for acorn caps, the outer part of the other circle for acorn nuts, and the overlapping area for acorn caps and nuts together (whole acorns).
More Outdoor Acorn Math Activities
There are many more acorn math activities you could do outside, depending on your child or class's interest and ability. Some examples:
Use the acorns for addition and subtraction activities.
Draw a graph on the cement and see how many acorns of each size were collected.
The children could estimate the number of acorns collected, and then lay them out in groups or columns of ten until they're all counted.
Draw a large hundred board on the cement and have the children place one acorn in each square while counting the acorns.
If you bring a scale outdoors, many activities could be done with weighing the acorns.
Use the acorns with various decimal-system activities.
Squirrel and Nut Activities Pinterest Board
In addition to my Montessori-Inspired Squirrel and Nut Activities, you'll find lots of great acorn activities of all kinds on my Squirrel and Nut Activities Pinterest Board.
You'll also find links to fall-themed roundups in my Montessori-Inspired Fall Activities post.
Have fun with acorns this fall! 🙂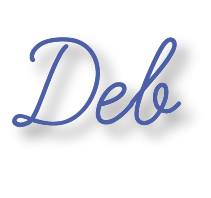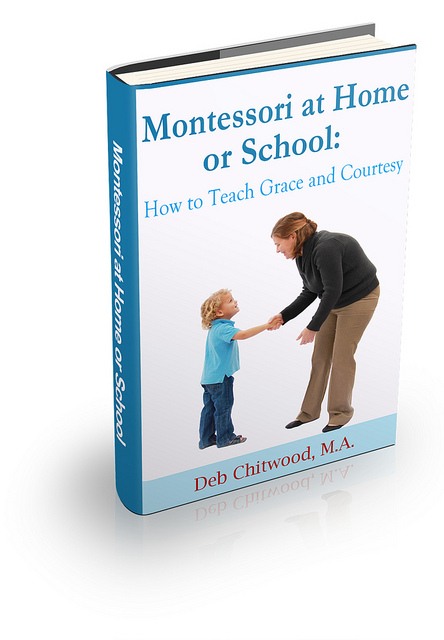 Learn more about my eBook Montessori at Home or School: How to. Teach Grace and Courtesy!
If this is your first time visiting Living Montessori Now, welcome! If you haven't already, please join us on our Living Montessori Now Facebook page where you'll find a Free Printable of the Day and lots of inspiration and ideas for parenting and teaching! And please follow me on Pinterest (lots of Montessori-, holiday-, and theme-related boards), Instagram, and YouTube. You can find me on bloglovin' and Twitter, too.
And don't forget one of the best ways to follow me by signing up for my weekly newsletter. You'll receive some awesome freebies in the process!