My birthday was last week, and I'm lucky to have a husband who gives me a dozen roses for special occasions like birthdays. I hate to throw the roses away when they get old, so I was very happy today to create sensory activities for my granddaughter with the rose petals.
Rose-petal sensory activities would work well after Mother's Day, an anniversary, or any time you receive a bouquet of roses. If you have rose bushes, you'll have even more times to create rose-petal activities.
Disclosure: This post contains affiliate links at no cost to you.
Zoey is now 11 months old, and these activities work well for older babies and for toddlers. Rose petals are edible, although you might want to wait (or use only the sensory bottle) if you have a baby who would try eating a lot of rose petals.
Each of these activities was EXTREMELY simple to put together. I already had the containers, so each activity took about 2 minutes to prepare.
Rose Petal Treasure Basket
First, I simply removed the rose petals from the roses and placed them in the basket. Zoey is at a stage where she loves to take things out of containers. So, she took all the rose petals out of the basket one by one, a great way to develop concentration skills.
Zoey also loves to tear paper. After taking the rose petals out of the basket, she tore a few rose petals (great pincer-grasp work). She also smelled the rose petals and licked one to see what it tasted like.
Note: I have more posts about creating treasure baskets.
Rose Petal Sensory Bin
When Zoey was through exploring the treasure basket, I transferred the rose petals to a shoebox-size container from the Dollar Tree with water about two inches deep. The water brought out the smell of the rose petals, which created a more intense olfactory experience. Again, Zoey took the rose petals from the bin. Then she did a bit of splashing in the water.
For a toddler, I would probably start focusing more on traditional Montessori practices such as wearing an apron for water work. Since we're having summery weather in San Diego and Zoey is only 11 months old, I didn't put an apron on her. I just changed her shirt at the end of our rose-petal activities. In the winter, I would put a waterproof sleeved bib on her. I use sleeved bibs for Zoey that can be used as waterproof work aprons for art and messy activities.
You could also place a plastic tarp or shower curtain on the floor beneath the sensory bin. Zoey's table is on a tile floor, so I just wiped up the water at the end of the activity.
Rose Petal Sensory Bottle
When Zoey was through exploring the rose petal sensory bin, I added a few rose petals to a recycled water bottle filled most of the way to the top with water. I used a small water bottle that was given to me at my dentist's office because the size works well for babies.
Normally, you should use a hot-glue gun to glue the cap on whenever you prepare a sensory bottle. (Note: For baby safety, gluing the cap with a high-temperature glue gun high-temperature glue gun works best.) Because this sensory bottle has a very short life span, I just made sure it was closed tightly. Zoey had fun exploring the rose petals in the sensory bottle, too. She also enjoyed rolling the sensory bottle on the floor.
Each of the activities captured Zoey's attention and provided a special sensory experience for a nice length of time. I was also able to save the rose petals in a plastic bag for more sensory experiences until the petals are definitely too old.
More Rose Petal Activities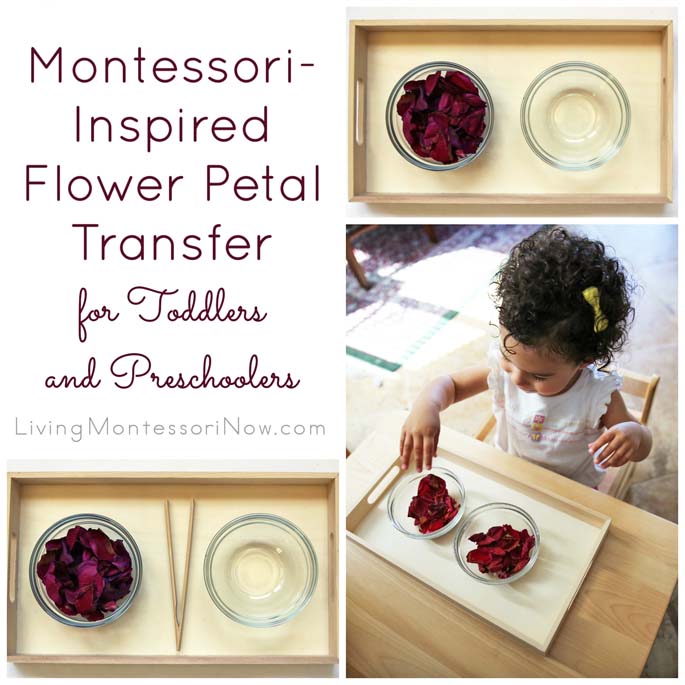 I have flower petal transfer activities for toddlers and preschoolers.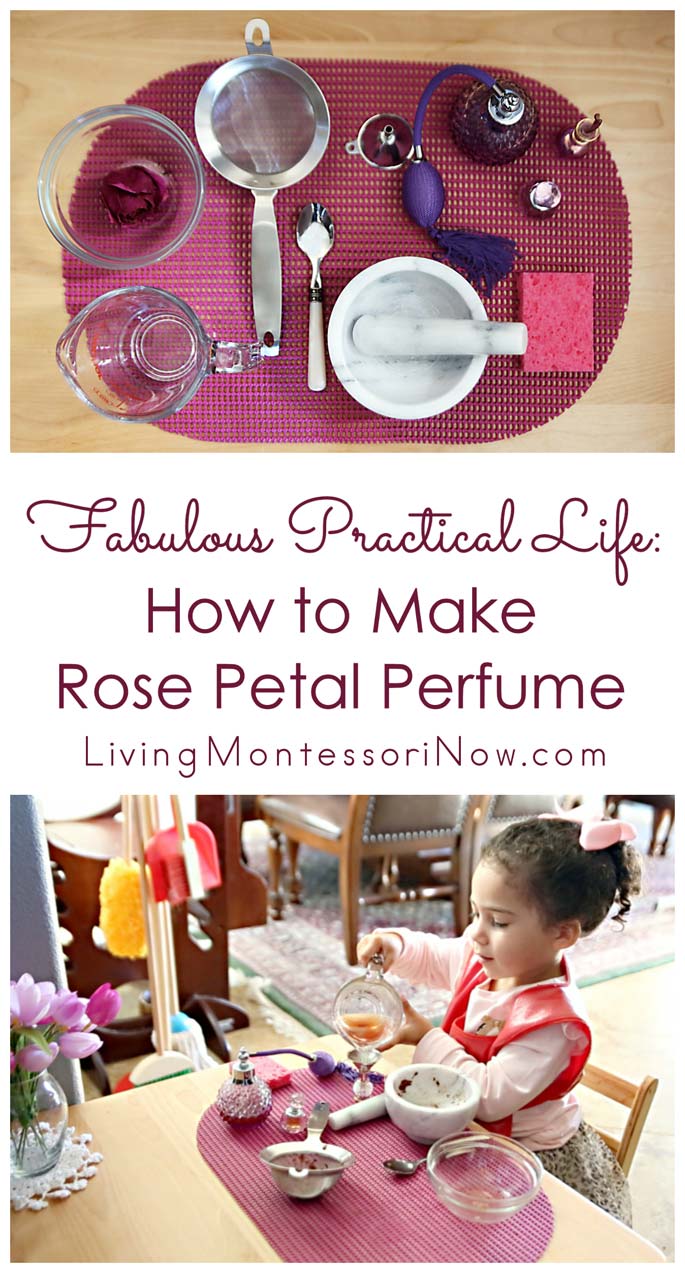 For preschoolers, I have a post on how to make rose petal perfume.
Note: You can read more about my Montessori-friendly home here: "How to Create a Montessori Baby-Toddler Space at Home."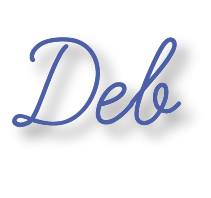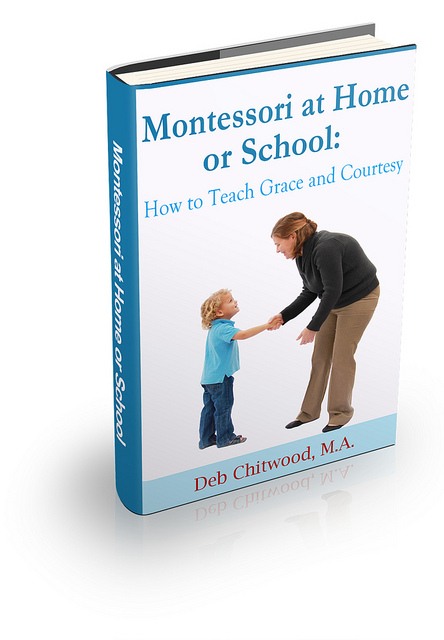 Learn more about my eBook Montessori at Home or School: How to. Teach Grace and Courtesy!
If this is your first time visiting Living Montessori Now, welcome! If you haven't already, please join us on our Living Montessori Now Facebook page where you'll find a Free Printable of the Day and lots of inspiration and ideas for parenting and teaching! And please follow me on Pinterest (lots of Montessori-, holiday-, and theme-related boards), Instagram, and YouTube. You can find me on bloglovin' and Twitter, too.
And don't forget one of the best ways to follow me by signing up for my weekly newsletter. You'll receive some awesome freebies in the process!