The Montessori grammar curriculum is truly amazing … a perfect hands-on way for children to understand grammar. Today, I'm sharing a number of traditional Montessori grammar activities and resources as well as some Montessori-inspired grammar activities.
There are grammar activities for both 3-6 year olds and elementary-level students. Since Montessori education is individualized, I'm including both levels in this post so you can choose the activities that are best for your child or students.
Disclosure: This post contains affiliate links (at no cost to you).
Free Montessori Grammar Printables
Grammar Printables and Activities from Every Star Is Different
Grammar Printables from Noor Janaan Homeschool
Grammar Printables from MontessoriSoul
Grammar Printables from Montessori Materials
Grammar Printables from Utah Montessori Council
Grammar Printables from Elementary Observations
Grammar Symbol Chart from Homemade Montessori
File of Grammar Symbols, Box and Templates to Print on Wood by Laser Cutting Service
Montessori-Inspired Grammar Activities
The Montessori Grammar Farm (my roundup post)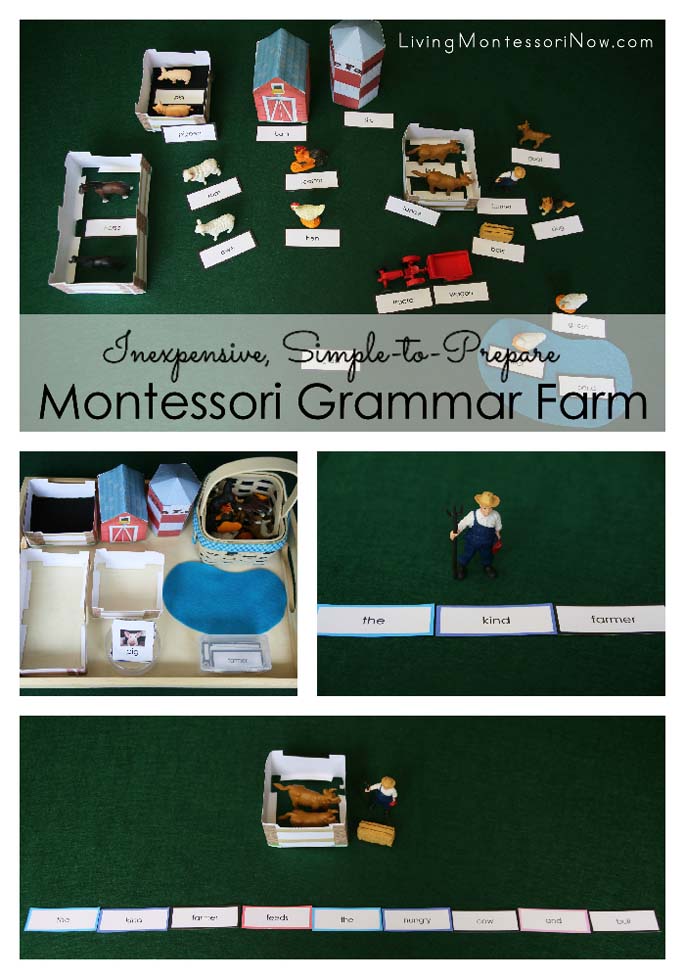 Inexpensive, Simple-to-Prepare Montessori Grammar Farm
Corduroy Inspired Montessori Grammar Work from Nurturing Learning
Grammar Lessons from Montessori Primary Guide
Grammar from Montessori Album (Photo from Logical Adjective Game)
Montessori Grammar Lesson from The Pinay Homeschooler
Montessori Grammar from Noor Janan Homeschool
Montessori Grammar Posts (Photo from Introducing Montessori Grammar Solids/Symbols and the Nine Parts of Speech) from Making Montessori Ours
Montessori Grammar Part One (photo) and Montessori Grammar Part Two: Function of Words from Montessori on a Budget
language/Langue Grammaire et tout le reste…. from Three Oaks
Montessori Elementary Grammar Boxes from Montessori Print Shop
Grammar, What Is It Good For? (1st of a 4-part series with links at end of post) and Grammar Symbol Boxes – A Delightful Addition to Your Classroom! (photo) from Montessori for Everyone
Grammar Boards from Discovery Moments
Grammar Posts (Photo from Detective Adjective Game) from What DID We Do All Day?
A Reading Work Boys Love from Inspired Montessori and Arts at Dundee Montessori
Prepositions Sample Lesson (Under "View a Sample Lesson" Language) from North American Montessori Center
Grammar Posts from No Greater Honor
Grammar Posts and Elementary Language Materials: A Photo Journey from Montessori Trails
Grammar Posts from Elementary Observations
Grammar the Montessori Way from Walnut Hill Homeschool
Grammar cards, chart and booklets from The Learning Ark
Montessori Grammar Videos on YouTube
Grammar Materials Available for Purchase

Primary Grammar Materials and Elementary Grammar Materials available for purchase from Montessori Print Shop
Grammar and Punctuation Materials from Montessori for Everyone
Grammar Materials from Making Montessori Ours
Grammar Materials from Alison's Montessori
Grammar Materials from Montessori Services
Grammar Materials from Kid Advance
Grammar Albums and Materials from Montessori Research and Development
Grammar Materials from Amazon
Grammar Printables on Teachers Pay Teachers
KHT Montessori has a 12-month online course with albums or albums you can purchase separately. That works perfectly for many homeschoolers (especially the course with albums combined).
2018 Updates:
This is an unbelievable deal for grammar resources to use from preschool through elementary! It's 75% off (only $14.99 for 398 pages) but only through December 11, 2018! Buy your bundle here.
You can see my review of the Every Star Is Different Montessori Grammar Bundle here.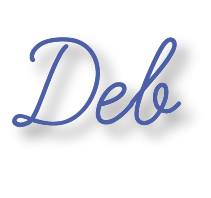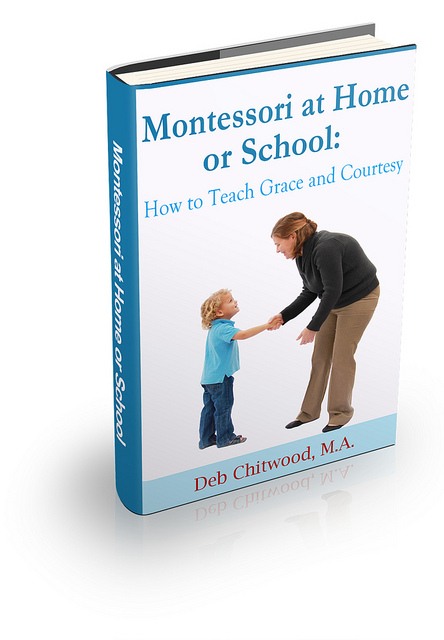 Learn more about my eBook Montessori at Home or School: How to. Teach Grace and Courtesy! I'm also one of the coauthors of the book Learn with Play – 150+ Activities for Year-round Fun & Learning!
The Montessori at Home! eBook and Montessori at Home! eBook and Materials Bundle are AMAZING resources! You can learn more about them here. Buy them in the Living Montessori Now shop.
If this is your first time visiting Living Montessori Now, welcome! If you haven't already, please join us on our Living Montessori Now Facebook page where you'll find a Free Printable of the Day and lots of inspiration and ideas for parenting and teaching! And please follow me on Pinterest (lots of Montessori-, holiday-, and theme-related boards), Twitter (blog posts by me and others along with the Parent/Teacher Daily and other interesting information), and Google+ (post updates). You can find me on bloglovin', Instagram, and YouTube now, too.
And don't forget one of the best ways to follow me by signing up for my weekly newsletter. You'll get two awesome freebies (and a monthly subscriber freebie) in the process!