Back when I worked in special needs in the 1970s, there weren't a lot of great resources available. I started first as a volunteer at a state hospital for children and adults with severe intellectual disabilities and then in a paid position at a state hospital for children and adults with severe intellectual disabilities. I began college as a special education major but focused on Montessori education when I discovered I could work with the entire spectrum of children in a Montessori classroom.
I'm excited about the amazing special needs resources that are available today for both parents and teachers. You don't need to do everything on your own. I'm sharing some very special special-needs resources for you here today.
Disclosure: This post contains affiliate links (at no cost to you). I was given a copy of The ABCs of Montessori and Special Needs for this review. The opinions expressed here are honest and my own.
The ABCs of Montessori and Special Needs – Review
Renae Eddy is the mother and Montessori homeschool teacher of four children with multiple special needs. Renae has studied special needs extensively and is an inspiring, compassionate role model and support person for parents of children with special needs. She's written The ABCs of Montessori and Special Needs, available in PDF and paperback formats.
 The book is written for both parents and teachers. I love that this book gives parents and teachers helpful background information on a wide variety of special needs, tips for helping many problems in the classroom or at home, and, most of all, hope. Renae's assertion is that any child can learn and thrive in a Montessori environment with the proper supports if the parents and/or teacher are willing to follow the child and if the behaviors are understood.
Renae's final chapter is "Zero Exceptions." In it, she says:
"This entire book has been dedicated to helping parents and Montessori teachers alike understand that Montessori really is for everyone including those with special needs. A child with special needs won't just function in a Montessori environment, he will thrive. But some may still be wondering if it can really work for EVERY child. Once again, I'm here to say yes! There are zero exceptions."
A bit more about the book:
The book contains almost an encyclopedia of special needs in its section on "Special Needs in the  Classroom." You'll find lots of detailed information.
In true Montessori style, Renae emphasizes that for any child to be successful, the teacher must observe and understand the child's behaviors. All behaviors have purpose. If we can understand the reasons behind the behaviors, we can help. You'll find the ABCs of Behavioral Analysis very helpful for special needs in general.
I appreciate that Renae created a panel of certified Montessori teachers to answer her questions when writing the book. Her "tips for Montessori teachers" at the end of each section (organized by letters of the alphabet) are extremely helpful for both teachers and parents.
I highly recommend Renae's book for any parents of children with special needs as well as teachers or caregivers who work with children (or adults) who have special needs.
Renae has another great resource for you this week. In her presentation for the Trillium Montessori Homeschool Summit 2017, Renae gives a number of helpful techniques. The video presentation complements the book perfectly. I highly recommend both Renae's book and Summit presentation. Here's a 4-minute preview of her 52-minute full presentation. You can still register for the conference through January 13 ($35 if you just want the special needs track or $69 for an all-access pass for all 14 presentations plus free printables, giving you $200 worth of products).
Montessori-Inspired Special Needs Support
In my "Montessori-Inspired Special Needs Support" roundup, you'll find Montessori-style sites with activities and resources for a variety of special needs. Of course, you'll find a link to Renae's blog, Every Star is Different, filled with information and support for Montessori homeschoolers and parents with children who have special needs.
Helpful Products from Project Sensory
One of the bestsellers from Project Sensory is the Fidget Fix Sensory Kit.
Another bestseller is the Sensory Fix™ with over 15 tools and exclusive printables at a great price.
You'll also find disc chewable jewelry and many other helpful products that can be purchased individually as well as in kits.
Wishing you every support you need as the parent or teacher of a child or children with special needs.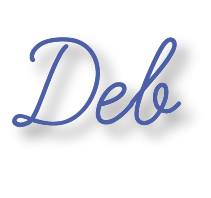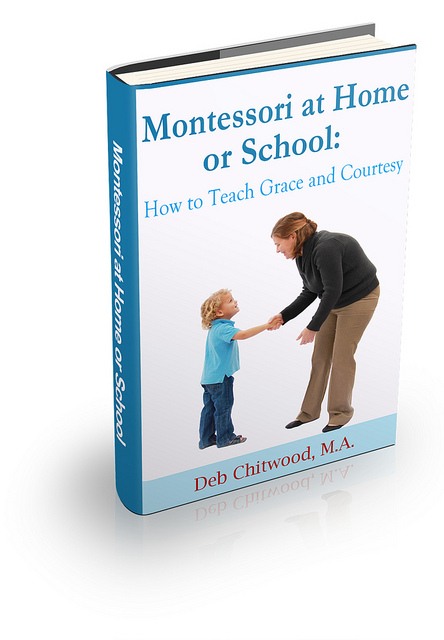 Learn more about Montessori at Home or School: How to Teach Grace and Courtesy!
If this is your first time visiting Living Montessori Now, welcome! If you haven't already, please join us on our Living Montessori Now Facebook pagewhere you'll find a Free Printable of the Day and lots of inspiration and ideas for parenting and teaching! And please follow me on Pinterest (lots of Montessori-, holiday-, and theme-related boards), Twitter (blog posts by me and others along with the Parent/Teacher Daily and other interesting information), and Google+ (post updates and Montessori Community). You can find me on bloglovin',Instagram, and YouTube now, too.

And don't forget one of the best ways to follow me by signing up for my weekly newsletter. You'll get two awesome freebies (and a monthly subscriber freebie) in the process!
May be linked to Practical Mondays Link Up, LouLou Girls, Hip Homeschool Hop, Tasty Tuesdays, A Little Bird Told Me Linky Party, Link-ups at Squishable Baby, Preschool Corner, Sharing Saturday, Tot School Gathering Place