You can feel your heart drop when it happens. Your child isn't playing nicely with others. What should you do? Should you discipline your child or remind your child to share yet again?
But wait. There is a better way. It is possible to teach most preschoolers to take turns and work together (and many older toddlers can get a good start on learning the necessary skills).
Montessori Ideas about Taking Turns and Sharing
In Montessori preschool classrooms, you may or may not see children sharing. And you won't see the teachers asking the children to share. What you will see are children taking turns and working together. That's because sharing is something that's often not natural for preschoolers. You'll see much more of it spontaneously in Montessori elementary classrooms when children are at a developmental stage where they're comfortable sharing.
So, instead of asking toddlers or preschoolers to share, we teach them to take turns using the materials in the classroom and to join someone's work only if they're given permission. In the same way, we teach a child to tell other children they can have a turn when that child is finished. And many times, children will choose to work together. So, yes, there is collaboration and sharing in a Montessori preschool classroom … it's just not forced.
How to Teach Toddlers and Preschoolers to Take Turns and Work Together – Video
Watch this 59-second video of my granddaughter, Zoey, with my daughter, Christina (Zoey's aunt), demonstrating Montessori ideas for taking turns and sharing. The specific words and techniques can vary among Montessori programs, but the general idea is the same. Demonstrate the technique and give lots of opportunities to practice.
Disclosure: This post contains affiliate links (at no cost to you).
Steps for Teaching an Etiquette Rule
Zoey has had a lot of consistency in her manners training, so she typically has exceptional manners for a child who's 2¾ years old. Of course, she's still the age that she is, so her manners aren't always perfect … but they're very impressive. It definitely helps that I LOVE manners lessons (see my book Montessori Education at Home or School: How to Teach Grace and Courtesy), and Zoey's mom (my daughter-in-law), Chea, has done a fabulous job of teaching Zoey manners, too.
To teach manners, we use these steps:
1. Model good manners. If you didn't have good manners before, now is the time to learn them.
My book has the manners children to age 12 need to know (and most of the etiquette rules adults need to know, too).
2. Demonstrate how to do an etiquette rule.
3. Give plenty of opportunities to practice an etiquette rule.
4. If the etiquette rule isn't followed perfectly, don't criticize. Just give the lesson again at another time.
How to Teach Toddlers and Preschoolers to Take Turns and Work Together
Here are the techniques we worked on recently to help Zoey when she starts Montessori school after Labor Day.
First, we worked on asking to work with someone ("May I work with you?") and what to do if they ask you to wait for a turn. We showed Zoey to wait quietly with her hands behind her back (could be at her sides if preferred) until she was given a turn.
Then Zoey had the opportunity to practice the other role. Zoey is often comfortable sharing, so it was more difficult for her to ask someone to wait until she was finished. With practice, she'll become more comfortable with this. She loved when she was able to give her Auntie Chrissy a turn!
The sharing part isn't essential at Zoey's age, but we still like to model the behavior to encourage sharing whenever it does feel comfortable.
First Zoey got to practice working with someone and experience sharing.
Then it was time for Zoey to practice allowing someone to work with her and to share if she chose to. She loved this, too!
Now Zoey often asks to do the activity with whomever is available. She'll use the pouring activity first and then the playdough using the techniques in the video. Too cute … and the perfect way for her to become even more comfortable with taking turns and sharing.
I don't know which exact techniques Zoey will use in her school, but she should be able to easily adapt her words to fit their rules and routines.
More Posts about Taking Turns and Sharing
In my post at Bits of Positivity, you'll find lots of videos with songs about taking turns and sharing. While these aren't all Montessori-style videos, the catchy songs encourage young children to take turns and share when they can.
I have a post with the best children's books about taking turns and sharing. You'll find book recommendations and ideas for adapting books about sharing to make them more Montessori friendly.
Our Previous Work with Manners Lessons
See my post and Living Montessori Now YouTube video on "The Best Way to Teach Manners to a Toddler."
We expanded on this work in our 100 Acts of Kindness Project: "Focusing on Toddler Manners in the 100 Acts of Kindness Challenge" and "Completing 100 Acts of Kindness (Toddler Manners Challenge) and Starting 100+ Acts of Kindness."
During the summer, we had some extra fun ways to practice manners. First we had a healthy and courteous tea party picnic.
Then we had a healthy and courteous Teddy bear picnic. Zoey absolutely loved both events and has asked for more. We're deciding which type of tea party to have next! Yes, manners can be fun!
For fun manners songs to reinforce good manners, see my post at Bits of Positivity (my other blog) on "Free Manners Songs for Home or Classroom."
For free thank-you songs and rhymes, see "Free Thank-You Songs and Rhymes for Home or School."
Watch next week for more posts and resources about taking turns, working together, and sharing!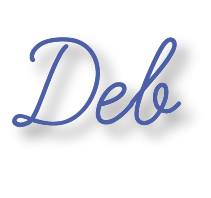 Learn more about my eBook Montessori at Home or School: How to. Teach Grace and Courtesy!
If this is your first time visiting Living Montessori Now, welcome! If you haven't already, please join us on our Living Montessori Now Facebook page where you'll find a Free Printable of the Day and lots of inspiration and ideas for parenting and teaching! And please follow me on Instagram, Pinterest (lots of Montessori-, holiday-, and theme-related boards), and YouTube. While you're here, please check out the Living Montessori Now shop.
And don't forget one of the best ways to follow me by signing up for my weekly newsletter. You'll receive some awesome freebies in the process!
Reader Interactions