I LOVE the Montessori weaning table … so much that I used one for both of my now-adult children when they were babies, and I'm using one for my granddaughter.
The Montessori weaning table is designed to be heavy and also uses a heavy chair that will give support to a baby sitting upright. Its measurements are made specifically for a baby's body, allowing the baby to sit at the table unassisted. The table is best for babies and toddlers up to age two.
My children loved their weaning table so much that we kept it as the only child-sized table in our kitchen even when they were preschoolers. We had a classroom with preschool-sized table and chairs, but the weaning table stayed in our kitchen until we moved when my daughter was four years old.
Disclosure: This post contains affiliate links at no cost to you.
My Family's Experience with the Montessori Weaning Table
I don't remember where I ordered the Montessori weaning table that my children used as babies in 1985 and 1990. I do know that it was designed to fit the specifications for a Montessori weaning table. If you have someone who can make one for you, you can find exact measurements at Voilà Montessori.
As the photos show, my son loved his weaning table and used it for eating, used his chair as a push toy, and used the table and chair for all sorts of activities.
My daughter also loved the weaning table and used it for her meals as well as for activities as a baby, toddler, and even preschooler. Both my children were breastfed exclusively until six months when they started eating rice cereal (organic brown rice that I ground using a coffee grinder, cooked with water, and mixed with mashed banana). Many moms now mix breast milk with the baby's cereal, but I couldn't find a good breast pump back in 1985. So I just kept my babies with me always for nursing.
I purchased the above weaning table for my granddaughter from Michael Olaf. I chose the first table, first chair, and slatted chair (for my granddaughter to use and carry when she's a bit older). The prices aren't inexpensive, but I consider this an investment because of the years of use my granddaughter and future grandkids will get out of it. My granddaughter absolutely loves her table. You can find a less expensive version of a child's first table on Amazon (although it doesn't fit the Montessori specifications).
My granddaughter started her first solid foods at 5½ months, which is how old she is in the photos. She sits at the weaning table to eat her organic brown rice cereal mixed with breast milk. At 6 months, her latest food is avocado mixed with breast milk. My daughter-in-law has a good breast pump and keeps a supply of breast milk in my refrigerator and freezer for the afternoons when I watch Zoey. When Zoey drinks at the table, she uses a glass. I highly recommend Montessori Services glasses. Their flatware is great, too.
First Glass Set – 6 tiny restaurant-quality "glass" glasses – for ages 1-2½
Helpful Resources about the Montessori Weaning Table and Baby-Led Weaning
I don't want to tell you what your baby should eat as first solid foods. Instead, I'll share some helpful resources about Montessori weaning tables and baby-led weaning.
Weaning from At Home with Montessori
Weaning posts from How We Montessori
Montessori Weaning Table from Feeding the Soil
Self-Feeding posts from Montessori on the Double
Montessori for Babies: The Weaning Table from Bluebird Kisses
Little Foodie Favorites: 6 and 7 Months from Zest and Zeal
Weaning posts from Montessori Moms
Montessori Meets Baby-Led Weaning: A Natural Approach to Introducing Solids by Melissa Kemendo at Natural Parents Network
The Ultimate Guide to Baby's First Year
This post is part of the Ultimate Guide to Baby's First Year.
Over 40 bloggers have gathered together to bring you advice, ideas, resources and more on everything you might need for your baby's first year. Thank you to Dayna from Lemon Lime Adventures (landing page for the event) for organizing the event and working tirelessly to put it all together and to Nicolette Roux from Powerful Mothering for a tremendous amount of work in helping Dayna put everything for the week together.
Today's post is part of the "Feeding Baby" day.
9+ Tips for Breastfeeding (Twins or Single Babies) ~ The Stay-at-Home-Mom Survival Guide
My Best Breastfeeding Advice ~ Bare Feet on the Dashboard
Tips to Avoid a Breastfeeding Burnout ~ The Realistic Mama
Do You Give Her Water? Changing Times, Changing Advice ~ Let the Journey Begin
Our Feeding Stories ~ Trust Me, I'm a Mom
Tips for Unexpected Bottle Feeding of your Baby ~ Powerful Mothering
Top 5 No-Cook Baby Food Recipes ~ True Aim Education
Raising a Non-Picky Eater ~ ALLterNATIVElearning
Montessori Weaning Table ~ Living Montessori Now
The Best Baby Food Recipe Books ~ Still Playing School
Why I skipped purees ~ Dirt and Boogers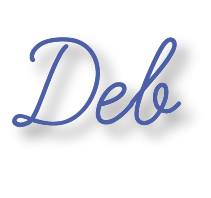 Learn more about my eBook Montessori at Home or School: How to. Teach Grace and Courtesy!
If this is your first time visiting Living Montessori Now, welcome! If you haven't already, please join us on our Living Montessori Now Facebook page where you'll find a Free Printable of the Day and lots of inspiration and ideas for parenting and teaching! And please follow me on Instagram, Pinterest (lots of Montessori-, holiday-, and theme-related boards), and YouTube. While you're here, please check out the Living Montessori Now shop.
And don't forget one of the best ways to follow me by signing up for my weekly newsletter. You'll receive some awesome freebies in the process!