My kids and I have been experimenting with creating healthy versions of recipes for years. In my post "Happy Families Can Have More Than One Diet," I told about my husband's and my vegetarian diet (for 38 years now) and our adult children's lifelong vegetarian diet.
Disclosure: This post contains affiliate links (at no cost to you).
Vegetarian and Vegan Recipe Posts
"Activity of the Week – Homemade Ice Cream Right Now! No Machine Required!" has a vegan version I discovered through experimenting. "Vegetarian Thanksgiving Recipes and Family Cookbook" has a vegan nut-loaf recipe and vegetarian fruit salad that have been part of my family's favorite Thanksgiving meal.
Gluten-Free Recipe Experiments
My latest experiments have been with creating natural, gluten-free recipes. Although no one in my family has celiac disease, books such as Wheat Belly: Lose the Wheat, Lose the Weight, and Find Your Path Back to Health
by William Davis, MD, give compelling reasons to try healthy, gluten-free recipes.
My adult daughter, Christina, in particular, might have a sensitivity to gluten. So, for a couple of months, Christina and I have been experimenting with gluten-free recipes. While some gluten-free flours are still unhealthy, we've especially tried to use brown-rice flour as a substitute for wheat flour. Christina seems to feel healthiest and has an extra glow when she eats natural, gluten-free foods.
Gluten-Free Chocolate Oat Bran Muffins
I'm a real fan of chocolate muffins (and chocolate anything!), so I've been working to create a healthy chocolate muffin. I do use regular oat bran, which might have a slight amount of gluten. You can find certified gluten-free oat bran.
To make the recipe both healthy and gluten-free, I used vegetable oil instead of butter, brown-rice flour instead of processed flours or whole wheat flour, honey instead of sugar, and unsweetened dark chocolate. Because I raised athletes, I like to add protein powder to baked goods. I typically use whey powder, although soy powder (and egg substitute) can be used for a vegan recipe. I use natural, vegan chocolate chips as well.
Here's a printable recipe I created for natural, gluten-free, chocolate oat bran muffins.
To download recipe (without watermark), click here, then right click on the image and choose "Save Picture As . . ." (Note: If you're wondering what scrapbooking software I used, check out my post about My Memories. I LOVE it … so quick and easy to use!)
Enjoy! And if you find a way to improve the recipe, please let me know! 🙂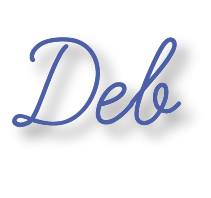 Learn more about my eBook Montessori at Home or School: How to. Teach Grace and Courtesy!
If this is your first time visiting Living Montessori Now, welcome! If you haven't already, please join us on our Living Montessori Now Facebook page where you'll find a Free Printable of the Day and lots of inspiration and ideas for parenting and teaching! And please follow me on Instagram, Pinterest (lots of Montessori-, holiday-, and theme-related boards), and YouTube. While you're here, please check out the Living Montessori Now shop.
And don't forget one of the best ways to follow me by signing up for my weekly newsletter. You'll receive some awesome freebies in the process!