We all go through different seasons of life … and family life. Obviously some of those seasons are more enjoyable than others. But I typically found there were ways to embrace each change and each new season of family life.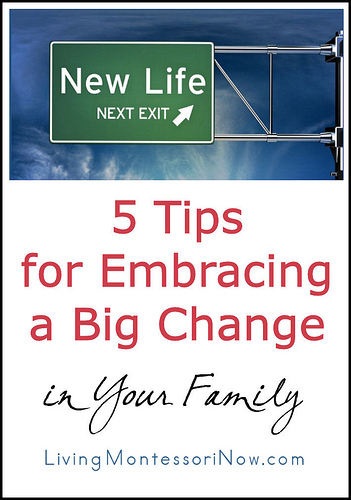 A Big Change in My Family
My family recently had a HUGE change … that came in a very small package. My son, Will, and his wife, Chea, had a new baby (my husband's and my first grandchild ) on November 2!
While this is a big change, it's a super-happy change as well. My husband and I were lucky to spend Thanksgiving with our kids and kids-in-law … and with baby Zoey!
This Thanksgiving was very different from when our kids were growing up, but it was also the same in many ways.
We prepared our meal together … although Chea by necessity spent much of that time nursing Zoey. Even Chea helped out when she could.
We had our traditional Thanksgiving meal. (See Vegetarian Thanksgiving Recipes and Family Cookbook for free printable recipes.)
After the meal, we had game time. Chea and I held Zoey while the rest played games. Later, it was time for leftovers (and for family members taking turns holding Zoey while Chea had time to nap). New babies have their own schedule, so we didn't have time to decorate a tree on Thanksgiving but saved that for a night soon after.
The love, laughter, and many of the traditions were the same even though life has changed a lot for all of us.
5 Tips for Embracing a Big Change in Your Family

Following are tips that have worked for my family through many different types of changes.
1. Look for the positives in your situation … and focus on the love. I have a whole category of gratitude posts at Bits of Positivity. I've found that focusing on the positives (and focusing on the love in the family) during a change helps any situation. And for us, having faith that everything would work out for the best was one of the biggest positives.
2. Plan to spend more time than normal communicating. Family communication is always important, but we found that we needed to allow extra time for brainstorming, talking about feelings, and answering questions before, during, and after any big change in the family.
3. Unplug and be present for your family. Being present for family is important … and is especially important when there's a big change. The video embedded in my post at Bits of Positivity (Are You Really Present for Your Family and Friends?) clearly shows the need for being fully present around the ones we love. While it isn't always possible, it's extra important during a big change.

4. Read books wherever helpful (both for children and adults). We found books helpful in helping our children cope with big changes, such as the birth of a baby, a move, or a visit to the hospital. As an adult, I'm also reassured and more comfortable when I gain information by reading about a change and what to expect.

5. Try to find time to take care of yourself. This is often the most difficult during big changes, but it's extra helpful at those times as well. See Take a 30-Minute or 5-Minute Me-Break.
Have you found something that works especially well to help your family embrace big changes?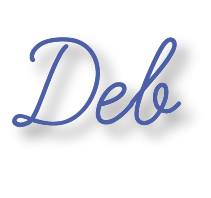 Image at top of post by Scott Betts.
This post was written for inclusion in the monthly Carnival of Natural Parenting hosted by Code Name: Mama and Hobo Mama. This month our participants have shared stories and wisdom about life changes.
***
Please take time to read the submissions by the other carnival participants: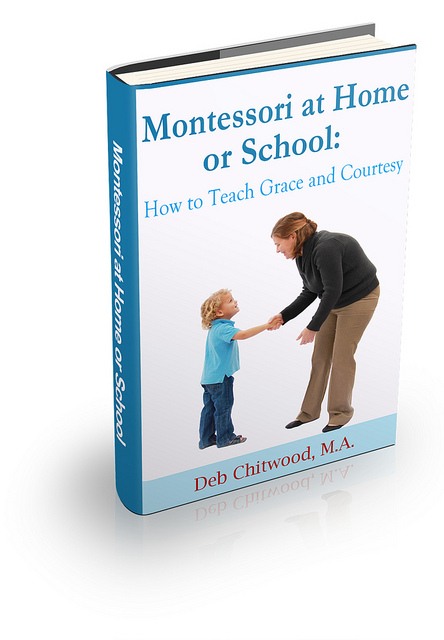 Learn more about my eBook Montessori at Home or School: How to Teach Grace and Courtesy!
If this is your first time visiting Living Montessori Now, welcome! If you haven't already, please join us on our Living Montessori Now Facebook page where you'll find a Free Printable of the Day and lots of inspiration and ideas for parenting and teaching! And please follow me on Pinterest (lots of Montessori-, holiday-, and theme-related boards), Twitter (blog posts by me and others along with the Parent/Teacher Daily and other interesting information), and Google+ (post updates and Montessori Community). You can find me on bloglovin' now, too. I'm also a Parenting Expert on Sulia. Thank you for following me there. And don't forget one of the best ways to follow me by signing up for my weekly newsletter in the right sidebar. You'll get two awesome freebies in the process!
May be linked to Thoughtful Spot, The Mommy Club Resources and Solutions at Milk and Cuddles and Crystal & Co., Mom's Library, Hearts for Home Blog Hop, TGIF Linky Party, Ultimate Homeschool Pinterest Party, Saturday Show & Tell, Babies and Beyond Link-Up