There are many difficult yet unavoidable conversations parents need to have with their children. I was lucky to have positive experiences with those sorts of conversations with my now-adult kids.
Whether the conversation was about death, sex, body image, drugs, alcohol, or avoiding peer pressure, a few parenting practices have worked well for me.
1. Open and Honest Communication
From the time my kids were little, my husband and I tried to treat them with respect and be open and honest with them. Will and Christina knew they could talk with us about anything. So, whenever they had a problem or question, we were the first people they came to for advice. That made everything easier when they were children … and especially when they were teenagers.
Any topic is helped with open and honest communication. For example, many families today have a loved one who has cancer. I have a post at BitsofPositivity.com on "Talking with Children about Cancer," That discussion could be combined with an activity, such as making a "10 Things I Love About You" Book.
2. Books about Difficult Topics
I always found books helpful whenever I needed to talk with my kids about difficult topics or issues they were having problems with. When Will was 18 months old, he felt a lot of stress if he had to go to the doctor because of painful experiences with vaccinations. I went to the library and found a number of books about visiting the doctor. After we read those, Will felt confident when visiting the doctor.
From the time Will was a baby, I started collecting some books about death. I knew that if we had a death in the family, I would want the books but wouldn't wish to start searching for them at the time. I was very thankful we had that collection when my maternal grandmother died when Christina was four years old.
I talk more about how we dealt with conversations about death in my post "Talking with Children about Death: Creating an 'I Remember' Book." and "The Best Children's Books about the Death of a Pet" (post from 2016). I also have a post on "Talking with Children about Tragedy." In addition, I have a Helping Kids Cope Pinterest Board with links to helpful books and other resources.
I collected books about sex for various age levels, too. I made sure to find books that were factual and promoted positive values. It was very helpful to have those books whenever Will or Christina had questions or reached a stage of development that could be helped by a book. My husband and I always answered the questions they asked, and then I offered an appropriate book to help answer any additional questions.
3. Positive Role Models
For any difficult issues, it helped that my husband and I had the same values and tried to be positive role models. We have a happy marriage, and neither of us drink, smoke, or take drugs. I also didn't complain about my body or how I looked (an attitude/gift handed down from my mother}. See "Body Image Resources" for a complete list of my posts on body image.
Because my husband and I presented consistent and unified ideas, our children appeared to have extra security. It seemed to help them feel confident enough to make positive choices that weren't affected by peer pressure.
What's worked for you in talking about difficult issues with your kids?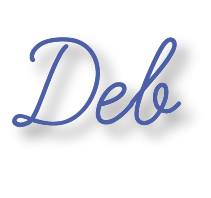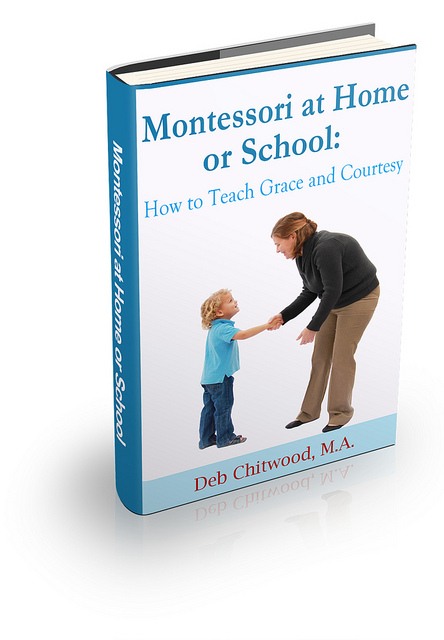 Learn more about my eBook Montessori at Home or School: How to. Teach Grace and Courtesy! I'm also one of the coauthors of the book Learn with Play – 150+ Activities for Year-round Fun & Learning!
The Montessori at Home! eBook and Montessori at Home! eBook and Materials Bundle are AMAZING resources! You can learn more about them here. Buy them in the Living Montessori Now shop.
If this is your first time visiting Living Montessori Now, welcome! If you haven't already, please join us on our Living Montessori Now Facebook pagewhere you'll find a Free Printable of the Day and lots of inspiration and ideas for parenting and teaching! And please follow me on Pinterest (lots of Montessori-, holiday-, and theme-related boards), Twitter (blog posts by me and others along with the Parent/Teacher Daily and other interesting information), and Google+ (post updates and Montessori Community). You can find me on bloglovin', Instagram, and YouTube now, too.
And don't forget one of the best ways to follow me by signing up for my weekly newsletter. You'll get two awesome freebies (and a monthly subscriber freebie) in the process!
May be linked to Practical Mondays Link Up, LouLou Girls, Hip Homeschool Hop, Tasty Tuesdays, A Little Bird Told Me Linky Party, Link-ups at Squishable Baby, Sharing Saturday
***
This post was written for inclusion in the monthly Carnival of Natural Parenting hosted by Hobo Mama and Code Name: Mama. This month our participants have spoken up about how they discuss complex topics with their children. Please read to the end to find a list of links to the other carnival participants.
Please take time to read the submissions by the other carnival participants:
Parenting Challenges–when someone dies — Survivor at Surviving Mexico writes about talking to her child about death and the cultural challenges involved in living in a predominantly Catholic nation.
Daddy Died — Breaking the news to your children that their father passed away is tough. Erica at ChildOrganics shares her story.
Openness — sustainablemum prepares herself for the day when she has to tell her children that a close relative has died.
Embracing Individuality — At Living Peacefully with Children, Mandy addressed a difficult question in public with directness and honesty.
Making the scary or different okay — Although she tries to listen more than she talks about tough topics, Jessica Claire of Crunchy-Chewy Mama also values discussing them with her children to soften the blow they might cause when they hit closer to home.
Talking to My Child About Going Gluten Free — When Dionna at Code Name: Mama concluded that her family would benefit from eliminating gluten from their diet, she came up with a plan to persuade her gluten-loving son to find peace with the change. This is how they turned the transition to a gluten-free lifestyle into an adventure rather than a hardship.
How Does Your Family Explain Differences and Approach Diversity? — How do you and your family approach diversity? Gretchen of That Mama Gretchen shares her thoughts at Natural Parents Network and would like to hear from readers.
Discussing Difficult Topics with Kids: What's Worked for Me — Deb Chitwood at Living Montessori Now shares parenting practices that enabled discussions of difficult topics with her (now-adult) children to be positive experiences.
Tough Conversations — Get some pointers from Jorje of Momma Jorje on important factors to keep in mind when broaching tough topics with kids.
Protect your kids from sneaky people — Lauren at Hobo Mama has cautioned her son against trusting people who'd want to hurt him — and hopes the lessons have sunk in.
Mommy, What Does the Bible Say? — Amy at Me, Mothering, and Making it All Work works through how to answer a question from her 4-year-old that doesn't have a simple answer.
When All You Want for Them is Love: Adoption, Abandonment, and Honoring the Truth — Melissa at White Noise talks about balancing truth and love when telling her son his adoption story.
If this is your first time visiting Living Montessori Now, welcome! If you haven't already, please join us on our Living Montessori Now Facebook page where you'll find a Free Printable of the Day and lots of inspiration and ideas for parenting and teaching!
Linked to Tuesday Tots, Tactile Tuesday, The Mommy Club Resources and Solutions at Milk and Cuddles and Crystal & Co., The Weekly Kid's Co-op, Hearts for Home Blog Hop, Learn & Link, Living Life Intentionally Linky Party, Preschool Corner, Sharing Saturday, Saturday Show & Tell, Share It Saturday, Show-and-Share Saturday, The Sunday Showcase, Link & Learn, and Afterschool Express.