Our hearts break for the victims of tragedies and other scary events in the news. As parents, we'd like to protect our children from tragedy, but it isn't always possible. Even children not directly affected often hear about or are exposed to tragic events in some way.
Helpful Articles with Advice on Talking with Children about Tragedy
If you're wondering how to help your children understand and cope with national tragedies and tragic events in the media, I'm sharing some posts today that give helpful ideas for talking with children about tragedy.
2022 update to include "all the scary news out there, whether it's fighting overseas, a school shooting, devastating wildfire or a global pandemic": War, Crisis, Tragedy – How to Talk with Kids when the News Is Scary from KQED – Mindshift.
Talking to Kids about Tragedy, Eduators' Guidelines from WTOP.
How to Talk to Kids about Tragedies in the Media from Child Development Institute
Helping Children Cope with Tragedy Related Anxiety from Mental Health America
Talking with Children about Tragedies from About.com: Fatherhood
Talking with Children about Tragedy from The New York Times
A National Tragedy: Helping Children Cope from NASP Resources
10 Ways to Talk to Kids about World Events in the News from Education.com
Please check out the helpful resources at the collaborative PreK + K Sharing: Silence + Resources in Tragedy.
Teach Preschool has a helpful post for families and teachers wondering how to help young children after a school shooting: Discussion on back to preschool concerns after the tragedy at Sandy Hook School.
Michelle Obama wrote an open letter with advice on what parents can say to their children (written in relation to Sandy Hook): Michelle Obama's advice on talking to young people about Newtown.
Here are two helpful posts on what parents are (and aren't) telling their children (written in relation to Sandy Hook): Strategies for handling sad, tragic news – as a family from Teach Mama and Explaining the Inexplicable to Children from Naturally Educational.
KidPower has a post about helping children regain their emotional safety after a tragedy.
"Look for the Helpers" Mister Rogers Word Art Freebie
Activities focusing on helpers and heroes: 9/11 Activities for Children (Most of the activities work for any tragedy involving community helpers and heroes.
More community helpers activities: Community Helpers Activity Trays and Sensory Tubs.
Our thoughts and prayers go out to the victims and their families. If the unthinkable happens and your family is ever directly affected by a tragedy, please consider creating an "I Remember" book to help your children cope: Talking with Children about Death: Creating an "I Remember Book."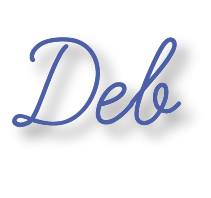 Learn more about my eBook Montessori at Home or School: How to. Teach Grace and Courtesy!
If this is your first time visiting Living Montessori Now, welcome! If you haven't already, please join us on our Living Montessori Now Facebook page where you'll find a Free Printable of the Day and lots of inspiration and ideas for parenting and teaching! And please follow me on Instagram, Pinterest (lots of Montessori-, holiday-, and theme-related boards), and YouTube. While you're here, please check out the Living Montessori Now shop.
And don't forget one of the best ways to follow me by signing up for my weekly newsletter. You'll receive some awesome freebies in the process!