It's almost spring! Today, I'm sharing the links to free printables I've used to create Montessori-inspired spring math activities for preschoolers through first graders.
Disclosure: This post contains affiliate links (at no cost to you).
Spring Chick Count and Clip Tray

For this activity, I used one of the count-and-clip cards from the Easter Printables by 3 Dinosaurs. There are LOTS of Easter printables at 3 Dinosaurs that can be used to create hands-on activities.
But I wanted to use this specific card because I could use the cute mini chicks I've found inexpensively in hobby stores. I bought mine at Michaels. Putting 3-D chicks on the cards isn't essential, but I think the chicks add interest as well as a hands-on way to reinforce counting skills. Update: The mini chicks are now on Amazon!
It's nice that the card has exactly 10 chicks for the child to count as he or she stands each chick on the card (also a great activity for fine-motor skills).
The child will most likely need to take the chicks off the card after counting to 10 before clipping the clothespin on the numeral 10. I always put a color coding dot on the back where the clothespin will be placed as a control of error.
Of course, 3-D chicks aren't required for the count-and-clip cards. You could print out all the Easter count-and-clip cards and have enough clothespins for each card.
Where's the Bunny? Math Game


Where's the Bunny? Math Game comes from The Runaway Bunny Printables from Homeschool Creations. I love this activity because it's fun, educational, literature-based, and very simple to prepare. I used a clear acrylic tray from Montessori Services, a small plastic container to organize the pieces on the tray, and a large hemmed work rug for the ldayout.
Homeschool Creations gives directions for the game, which is a simple hide the bunny game. Whenever the child guesses incorrectly, you could give a clue such as the number is greater than or less than the guessed number.
Chick Addition Tray

I created the chick addition tray with Chick Addition Sort from The Resource Room.
As an alternative, you could always use the little numbers from the 3 Dinosaurs Easter Printables along with blank cards made into an addition sign and equals sign. Then you could have changeable addition equations.
I used a medium-size tray from Montessori services, small plastic containers to organize the pieces, a chick salt shaker from the bargain section at Target, two yellow pipe cleaners, and yellow opaque and translucent pony beads to match the addends in the equations.
If you can't find chick salt shakes, you could just use one or two pipe cleaners for the child to string and then count (add) the two sets of beads.
Free Spring Printables for Preschoolers-Grade 1

More Montessori-Inspired Spring Activities
For more Montessori-inspired spring activities, check out these posts with lots of activities and resources:
If you'd like ideas for calendar-based themes throughout March and April, see my March Themed Activities for Kids and April Themed Activities for Kids.
Amazon Affiliate: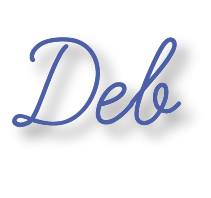 Learn more about my eBook Montessori at Home or School: How to. Teach Grace and Courtesy!
If this is your first time visiting Living Montessori Now, welcome! If you haven't already, please join us on our Living Montessori Now Facebook page where you'll find a Free Printable of the Day and lots of inspiration and ideas for parenting and teaching! And please follow me on Instagram, Pinterest (lots of Montessori-, holiday-, and theme-related boards), and YouTube. While you're here, please check out the Living Montessori Now shop.
And don't forget one of the best ways to follow me by signing up for my weekly newsletter. You'll receive some awesome freebies in the process!